Properly calculating the length of seller's post-closing possession 
Question: My buyer client  just closed on a property using the Offer to Purchase and Contract (form 2-T). The buyer agreed to allow the seller to remain in the property for 7 days after closing, so the Seller Possession After Closing Agreement (form 2A8-T) is a part of the contract. The settlement was held at the closing attorney's office on the afternoon of January 10, which was the day after the settlement date in the contract; however, the deed and deed of trust were recorded on January 11.

A question has come up about what day the seller's right to occupy the property ends. The number "7" was inserted in the blank in paragraph 1 of the Possession Agreement where it says "Seller may remain in possession of the Property for a period of _______ days after the Closing." Does the 7 days begin to run on the Settlement Date, or the date the papers were signed in the attorney's office, or the date the deed and deed of trust were recorded? 
Governor Cooper to speak at Winter Leadership Meetings
It is our pleasure to announce that Governor Roy Cooper will be our Legislative Forum guest speaker on Thursday, January 25 at 9 a.m. during Winter Leadership Meetings at the Grandover Resort & Conference Center in Greensboro. Elected in 2016, Roy Cooper is the 75th governor of North Carolina. Governor Cooper has spent nearly three decades in public service, including terms in the North Carolina House of Representatives, North Carolina Senate and as Attorney General. Don't miss this great opportunity to hear Governor Cooper speak on issues of importance to our industry.

Full Schedule of Events »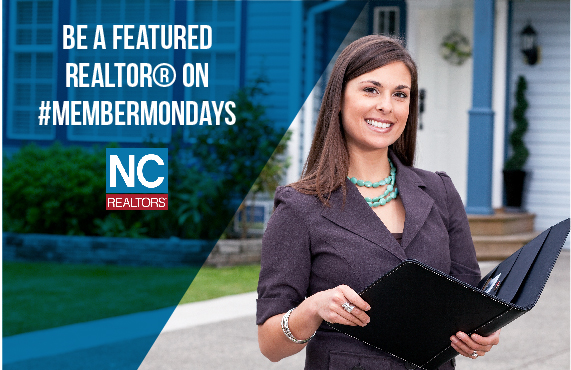 #MemberMondays | We want to shine the spotlight on you!
Every month NC REALTORS® turns the spotlight on epic members who are making an impact in their professional careers and around the industry. And now, we want to feature you! If you are interested in being highlighted or want to nominate another member, please fill out this form. 

 
Want a better look at your health? Try Life Line Screening®
Make 2018 all about you and your health by using REALTOR® Partner Life Line Screening®. This service enables you to go beyond your annual checkup for a better look at your health. Screenings are convenient, painless, non-invasive, and available at various predetermined dates and mobile locations throughout the state of North Carolina. For $135, NC REALTORS® receive four vascular screenings: Carotid Artery/Stroke Prevention, Peripheral Arterial Disease (PAD), Abdominal Aortic Aneurysms (AAA), and Atrial Fibrillation. 

To schedule a screening, call 888-763-4164 or visit lifelinescreening.com. Please use priority code BDHW273. 

For this and other NC REALTOR® Partner Program benefits, please visit ncrealtors.org/save.
Can you handle those tough closing questions?
Buyers have high expectations, and top producers are meeting their demands. Where do you stand? Gain a competitive edge by earning your GRI and learning the ABC's of Financing. Become familiar with the most current financing options and down payment programs available to a variety of buyers and situations. It's time to show your clients you mean business. There are two upcoming courses: Thursday, February 22 in High Point and Thursday, April 5 in Greensboro.