Does the seller have to sign the Due Diligence Fee acknowledgment?
QUESTION: My broker-in-charge requires that I have every seller-client sign the acknowledgment form on the Offer to Purchase and Contract (Form 2-T) when I deliver a Due Diligence Fee. However, paragraph 21 of Form 2-T says that if any fee is given to an agent, then that counts as delivery to the party.

I do not understand why acceptance of the fee needs to be acknowledged twice. Should the seller sign the acknowledgment form if the listing agent has already signed the same form affirming that the Due Diligence Fee has been paid?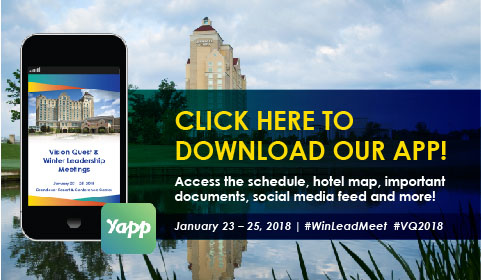 Joining us for Vision Quest/Winter Leadership Meetings?
Download the Vision Quest/Winter Leadership Meetings app, via Yapp, for the complete schedule of events, meeting locations, hotel maps, social media feeds and more. You can even customize your own schedule. Click this link on your mobile device to get started. We look forward to seeing you in Greensboro this week.

#WinLeadMeet #VQ2018
 
Six most overlooked tax deductions
Who among us wants to pay the IRS more taxes than we have to? Americans regularly overpay because they fail to take tax deductions for which they are eligible. REALTOR® Partner Fortress Financial Partners provides a quick look at the six most overlooked opportunities to manage your tax bill.

Learn more about Fortress Financial Partners and other epic discounts and services provided by the REALTOR® Partner Program at ncrealtors.org/save.


 
Another round of MIXers is served in a region near you
MIXers are back! This time, we're checking out the local flair across the state, hosting events at breweries and inviting food trucks. Stop by, meet fellow members and staff, and grab some grub! Learn more and register at ncrealtors.org/mixers.


 
Dive into the nuts and bolts of property management
NC REALTORS® Property Management Division (PMD) is hosting a series of courses around the state to teach you everything you need to know about real estate management.

Next up: Property Management Essentials CE in Greensboro on Friday, February 16 from 1–5 p.m. Content is being delivered by the Capital Real Estate School and will focus on fair housing and understanding the Rental Agreement and the Management Agreement.

Register Today »

*PMD members receive discounted pricing on this course through Friday, February 2. An email with this information and the separate registration link was sent to you on Friday, January 5.