When my firm is acting as a dual agent, can I give advice regarding negotiation strategy?
QUESTION: Several weeks ago, I listed a property for sale. After explaining that our firm does not engage in designated dual agency, but does practice "standard" dual agency, my owner-client signed our listing agreement and authorized us to act as a dual agent. One of the other agents at my firm has a buyer-client who just submitted an offer that is below the listing price. When my client asked me how he should counter, I explained that, in the dual agency context, I could not advise him on his negotiation strategy. My client was unhappy about my refusal to advise him. He now claims that the Real Estate Commission has given him a different opinion about what I can and cannot do. Are there limits on what advice I can give my seller-client in this context?
Have a legal question? Call the Legal Hotline. As a member of NC REALTORS®, you have free, unlimited access to this benefit.
Call 800-443-9956 with any questions regarding contracts, forms, fair housing, disclosure and more.
We would LOVE your support: Shop AmazonSmile for Valentine's Day
Valentine's Day is right around the corner. Do you have a gift for that special someone? When you shop online at AmazonSmile, you get the same shopping experience as Amazon.com, but the added bonus that 0.5 percent of your purchase price is donated to Homes4NC, your housing opportunity foundation. 

Start Shopping »
International real estate made easier
NC REALTORS® officially launched its new networking and resource tool, Global Network, during Winter Leadership Meetings last week. Designed to support international real estate, this resource is a one-stop-shop for NC REALTORS® working in the international market, as well as organizations seeking to relocate to the United States and North Carolina specifically.Learn more about NC REALTORS®' Global Network, how you can get involved, and upcoming local and international events on its new website, global.ncrealtors.org.

 
---
NC REALTORS®' 2017 Annual Report now available online
While we are well on our way to breaking in the new year, let's take a few minutes to reflect on 2017 in this—the second edition of the NC REALTORS® Annual Report. It was a record-breaking year in many ways, and we couldn't have accomplished any of the game-changing things we've done without doing it together. From astonishing NC REALTORS® PAC fundraising efforts that exceeded our goals, to astounding membership growth, to substantial improvement in member engagement, to exciting new member tools and programs, we have so much to be proud of. Read the digital version of the 2017 Annual Report online now.

 
---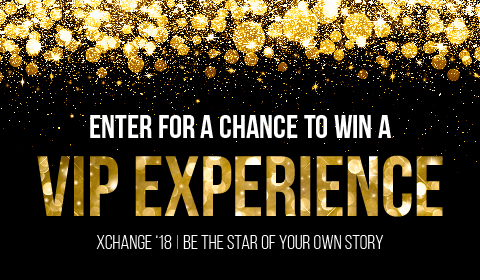 We've got a VIP Pass to XCHANGE '18 – who wants it?
Ever dreamt of walking the red carpet? Having paparazzi photograph your every move? Fans surround you for selfies and autographs? While we can't promise overnight stardom, we can guarantee you a red carpet experience unlike any NC REALTOR® has ever had during XCHANGE '18.

Nominate a star to be featured in our monthly videos and you'll be entered to win an EXCLUSIVE VIP Pass to XCHANGE '18 and a 1-in-10 chance of winning the Grand Prize – a 4-day, 3-night trip for two to Los Angeles, California.

We've already given away two VIP Passes, and the winner could be on their way to Hollywood. Who will be next? Will it be you?

Nominate a Star »