All you need is love (and AmazonSmile)
Valentine's Day is Wednesday, but there's no need to panic if you haven't  already purchased a gift for that special someone. Buy your gifts using smile.amazon.com and Amazon will donate 0.5% of your purchase to Homes4NC, your housing opportunity foundation. It's a win-win for everyone, especially if you can take advantage of Prime two-day shipping.
---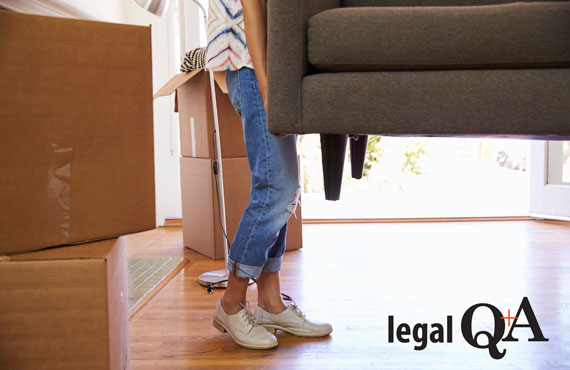 Can sellers wait until the closing documents are signed before removing their personal property?
QUESTION: I'm the listing agent on a property that is under contract. Closing is scheduled for next week. My sellers are concerned that the buyers might not go through with the purchase, and they don't want to move all of their furniture and other possessions until they know that the buyers have actually signed all of the closing documents. Paragraph 8(d) of the Offer to Purchase and Contract (Standard Form 2-T) states: "Seller shall remove, by the date possession is made available to Buyer, all personal property which is not a part of the purchase." What is the "date possession is made available to Buyer?"

Find out here »

 
---
New to the industry? Attend XCHANGE '18 through our Convention Scholarship and Mentor Program
Let NC REALTORS® give you a boost of confidence with the Convention Scholarship and Mentor Program, designed to help rookie REALTORS® get involved and make the most of the convention experience with the help of an experienced mentor. Apply Here »

NC REALTORS® is also looking for qualified leaders who have previously attended our annual conventions and are wanting to invest in the next generation of NC REALTORS® by acting as a mentor.  Apply Here »


 
---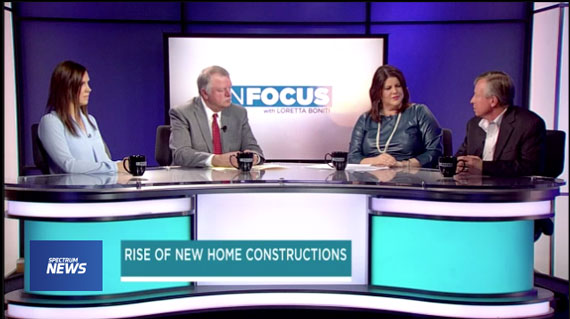 ICYMI: NC REALTORS® featured on Spectrum TV's In Focus
North Carolina's real estate markets are among the best in the nation. Zillow recently placed Raleigh second and Charlotte fourth on its list of the hottest markets for 2018, siting population growth and strong income as key factors. That's why Spectrum TV's latest episode of In Focus highlighted North Carolina real estate and featured insight from some of our very own NC REALTORS®. Click the links below to watch clips from the episode.
---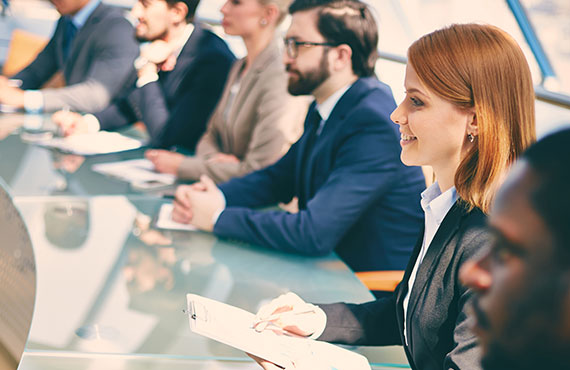 Want to make a difference and be more involved on the state level? Here are two ways:
NC REALTORS® Officer: Applications are now being accepted for 2019 officers including President- Elect, Regional Vice Presidents for Regions 3, 4, 6, 8, 9 and 10, Finance and Budget Committee (three at-large members for two-year terms), Issues Mobilization Committee (one at-large member for a two-year term) and NAR Directors (number of directors to be determined by member counts as of July 31, 2018). The deadline for receiving applications is Thursday, March 16. If you are interested in serving the association, email Donna Peterson for an application. Elections will be held in August.

North Carolina Boards and Commissions: Annually, NC REALTORS® considers interested persons for recommendation to serve on various state boards and commissions which are of particular interest to the real estate industry. There is an immediate opening on the Structural Pest Control Committee, which licenses and regulates pest control contractors throughout the state. If you are interested in this appointment, and any others, please contact Seth Palmer.

 
---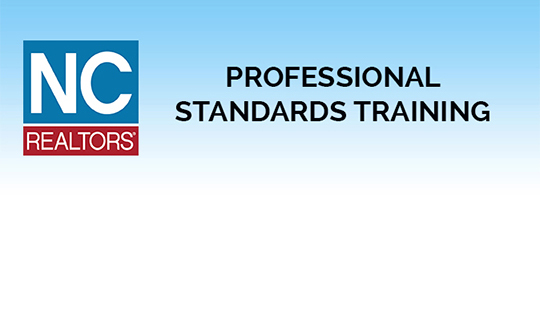 Earn CE credit and satisfy your Code of Ethics requirement in just one day
Have you met your NAR Code of Ethics requirement for the 2017-2018 training cycle? Join us for a one-day Professional Standards Training class and learn about due process, grievance committee reviews, hearing processes and much more. Please register online for the class held in Wilmington on March 14, Durham on March 15 or Hickory on March 16.

 
---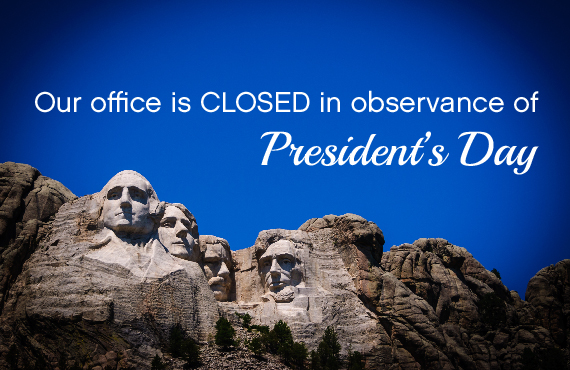 Please note: NC REALTORS® offices will be closed Monday, February 19 for President's Day.