Is the buyer obligated to buy the property even if they can't get a loan?
QUESTION: In the updated Offer to Purchase and Contract (Form 2-T), there is a new "Note" under paragraph 4(a) that says: "NOTE: Buyer's obligation to purchase the Property is not contingent on obtaining a Loan. Therefore, Buyer is advised to consult with Buyer's lender prior to signing this offer to assure that the Due Diligence Period allows sufficient time for the appraisal to be completed and for Buyer's lender to provide Buyer sufficient information to decide whether to proceed with or terminate the transaction."

My buyer-client is very confused and worried about this note, because they cannot afford to buy the home without a loan. So, in their eyes, the contract is contingent on their obtaining a loan. What does this note mean and what should I tell them?
---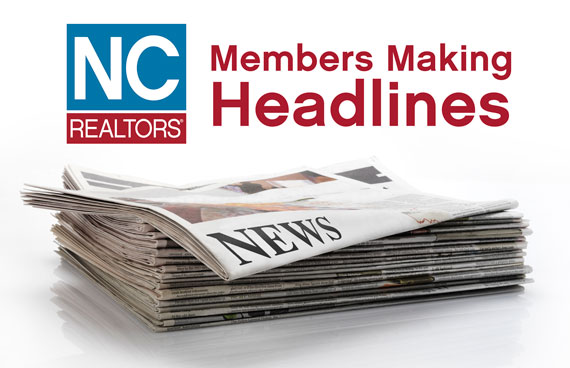 Members in the news this month
NC REALTOR® is proud to acknowledge the accomplishments of our members:
---
Join the XCHANGE '18 cast | Register in February to save
You've seen the trailer, heard the pitches and experienced the buzz. Now it's time to join the cast. Register for XCHANGE '18 this month to enjoy a discounted rate. Don't miss the most highly anticipated real estate event of the year with red carpet events, Oscar-style award programs, VIP experiences, TEDx and XPLODE-style content, think tanks and more.  Register today »


 
---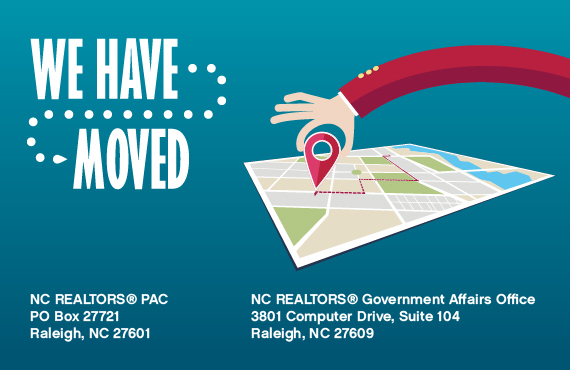 Take note of our new Raleigh office location
The NC REALTORS® Government Affairs office has moved to:
3801 Computer Drive, Suite 104
Raleigh, NC 27609

All NC RPAC correspondence should be mailed to:
PO Box 27721
Raleigh, NC 27601

All phone numbers remain the same, however phone lines will be down until Tuesday, February 20. Please contact NC REALTORS® at (800) 443-9956 if you have any questions.


 
---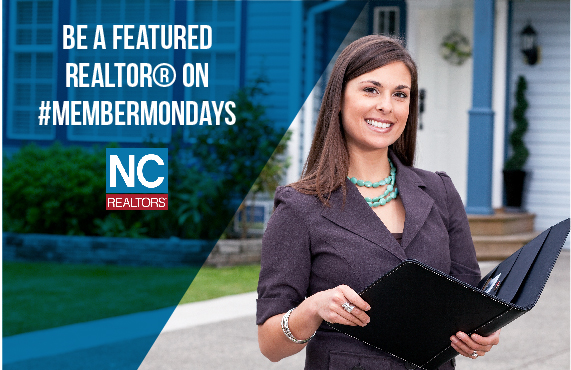 #MemberMondays | We want to shine the spotlight on you!
Every month NC REALTORS® turns the spotlight on epic members who are making an impact in their professional careers and around the industry. And now, we want to feature you! If you are interested in being highlighted or want to nominate another member, please fill out this form. 


 
---

Protect yourself and your clients from the terrible effects of cyber crime
Real estate is a game that can provide great wins – and great losses. Even the best brokerage firms in North Carolina can find themselves on the receiving end of a lawsuit due to agent errors, theft and even cyber-attacks. Fortunately, REALTOR® Partner Pearl Insurance is proud to offer comprehensive errors & omissions insurance to NC REALTORS®. Get an estimate »