New MLS fees policy on the horizon
QUESTION: I have a question about MLS fees. Let's say REALTOR® Alvarez is affiliated with Apex Realty and participates in the MLS that is owned and operated by the association where the firm's offices are located, which is the Tall Trees Association of REALTORS®. All of Apex's agents are affiliated with the Tall Trees MLS. If REALTOR® Alvarez wants to belong to another MLS operated by the Short Hills Association of REALTORS®, must all other brokers with Apex Realty also belong to the Short Hills MLS?
---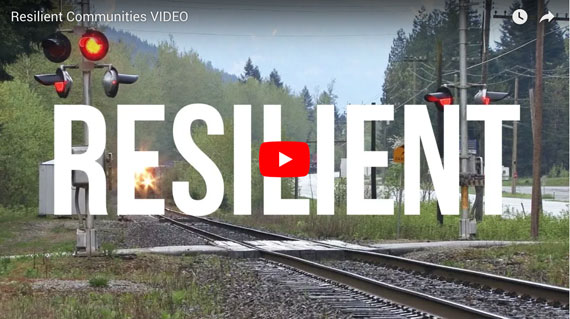 Now Showing: Resilient Communities
You've seen the trailer, heard the pitches and experienced the buzz leading up to XCHANGE '18 and the release of our first full-length video, highlighting resilient communities in North Carolina. Each of these communities – Reidsville, Eden, Saxapahaw, Rutherfordton, Stoneville, and Lumberton – have unique identities, history, characteristics and charm that define them. Here are their stories »
 
Want to be next on the big screen?
Do you know of an affordable housing community who is the model example? Or a model family who achieved homeownership due to affordable housing opportunities? Nominate them today, so we can celebrate the American dream in all of us. Plus, your nomination makes you eligible to win a VIP Pass to XCHANGE '18*. Nominate a star »



*Enter by February 28, 2018, 12:00 p.m., to be eligible to win.



 
---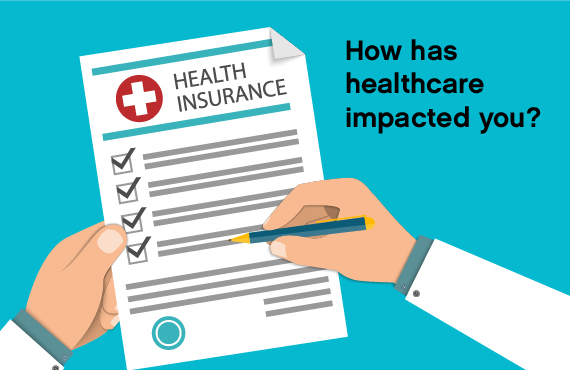 Association Healthcare Plans | Tell us your thoughts
Last week, NC REALTORS® President Amy Hedgecock submitted comments to the U.S. Department of Labor's rulemaking activity regarding association healthcare plans. As you may be aware, federal regulators have proposed rules to allow self-employed individuals and small employers to purchase health insurance through professional or trade associations by expanding access to Association Health Plans (AHPs).

Would you take advantage of an association-sponsored healthcare plan if it were offered? Do you have any stories that you would like to share about how current healthcare laws have impacted you? We want to hear from you! Email Seth Palmer.

In addition to these federal rules, NC REALTORS® Government Affairs staff has been in continued communication with the North Carolina Department of Insurance regarding the needed changes to state law to allow for these policies in North Carolina. Please continue to follow NC REALTORS® communications for further information.


 
---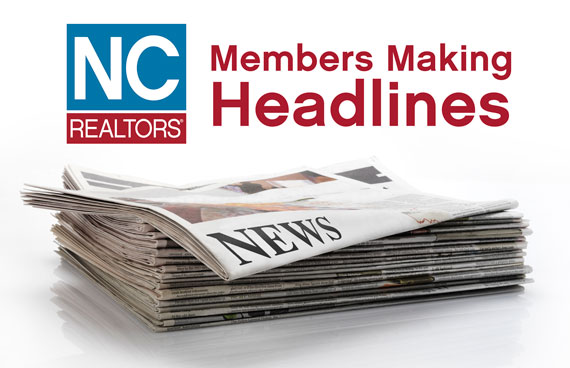 Members making headlines this month
The following NC REALTORS® were recently honored on Business North Carolina's Power 100 list.
Frank Baird, CEO, Capital Associates, Cary
Jack Cecil, CEO, Biltmore Farms, Asheville
Ed Fritsch, CEO, Highwoods Properties, Raleigh
Fred Klein, Senior Managing Partner, Childress Klein, Charlotte
Pat Riley, President and CEO, Allen Tate, Charlotte
Steve Showfety, President, Koury Corp., Greensboro
And, NC REALTOR® Mark Saunders, CEO/founder Saunders Realty LLC, Winston-Salem, earned a spot on Triad Business Journal's 40 Under Forty list.


 
---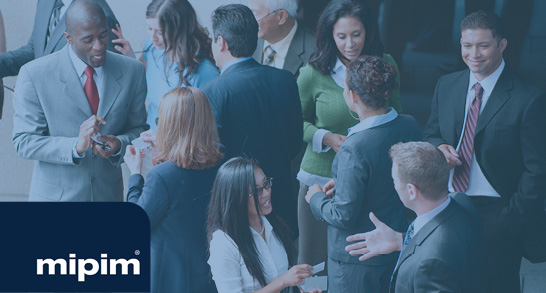 NC REALTORS® Global Network represents North Carolina in Cannes
In order to help build the NC REALTORS® Global Network brand and bring international business back to our members and state, NC REALTORS® is sending a delegation to MIPIM in Cannes, France from March 13-16, 2018. Led by NC REALTORS® Economic Development Committee Chair, Guy McCook, and Vice Chair, Tony Harrington, the contingent will engage with foreign investors and work to bring new business to North Carolina's commercial sector. This effort is part of NC REALTORS®' broader effort to take the lead on encouraging local and statewide economic development.  Learn more »

 
---

Apply for REAL Trends The Thousand and America's Best Real Estate Professionals lists by March 31
REAL Trends is currently collecting applications for its 2018 top agent and team rankings—The Thousand as advertised in The Wall Street Journal and America's Best Real Estate Professionals. The deadline to apply is March 31.  Learn more »