"Mixing and matching" commercial and residential forms
QUESTION: I am representing a buyer of a commercial property who has it under contact using the Agreement for Purchase and Sale of Real Property (form 580-T). My client has had some inspections performed and wants to request that the seller take care of several items. I handle both commercial and residential transactions and in the residential transactions I am accustomed to using the Due Diligence Request and Agreement (form 310-T) to negotiate repairs, etc. However, I can't find a comparable form in the commercial series of forms in the NC REALTORS® forms library.

My question is, would it be a problem for me to use the Due Diligence Request and Agreement form in this commercial transaction?
---
Vote Now: Help N.C. Finalists Become a 30 Under 30
We're thrilled to announce that NC REALTORS® Davis Holt of RE/MAX United in Cary and Ryan Fitzgerald of Raleigh Realty in Raleigh are two of 50 finalists in Realtor® Magazine's 30 under 30 class of 2018. Help them win the Web Choice Award and a guaranteed spot in this year's final list by logging in and "liking" their online profile. The voting period is now open and will close at noon CDT on Friday, March 23.

Vote for Davis Holt »
Vote for Ryan Fitzgerald »
---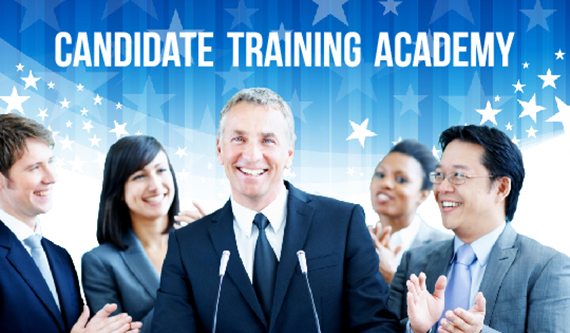 Are you interested in politics? Our campaign bootcamp is for you!
Join us for NC REALTORS®' Candidate Training Academy on Wednesday, April 25, at Winston-Salem Regional. Get ready for a one-day, full-immersion, "campaign boot camp" experience with top political consulting firm, Cornerstone Solutions. Learn what it takes to run for office and how to organize a campaign. Space is limited, sign up today »
---
XCHANGE '18: Weathering the Storm
In October 2016, Hurricane Matthew unleased heavy rainfall over much of eastern North Carolina. One of the hardest areas hit was Lumberton and NC REALTORS® devoted weeks of resources in the form of manpower, supplies and monetary donations to residents hardest hit. Read more »

We remember these devastating stories of destruction and the resulting recovery efforts as we prepare for XCHANGE '18, NC REALTORS® Convention & Expo. Never before has your influence been so great, your reach so immense, your voice so powerful, your impact so pronounced. XCHANGE '18 is the only event where you will receive (and create) real-time value and instant gratification. Register Here »
---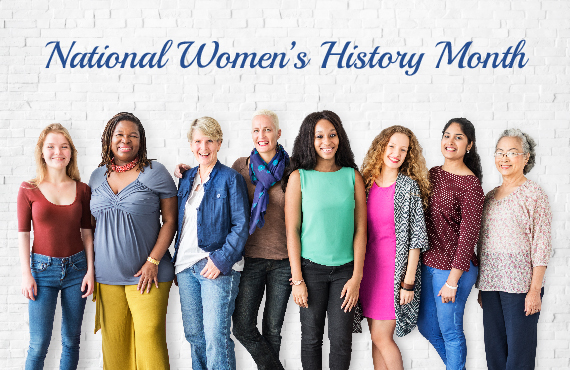 Honoring NC REALTOR® Women in History
March is National Women's History month, and NC REALTORS® is proud to honor our heritage – filled with powerful, intelligent and compassionate women – as part of this campaign. All month long, we will profile various women that have helped shape the industry, the association and their communities. This week, we celebrate:

Cindy Chandler »
Brooke Cashion »
Angala Macy »
Lolita Malave »


 
---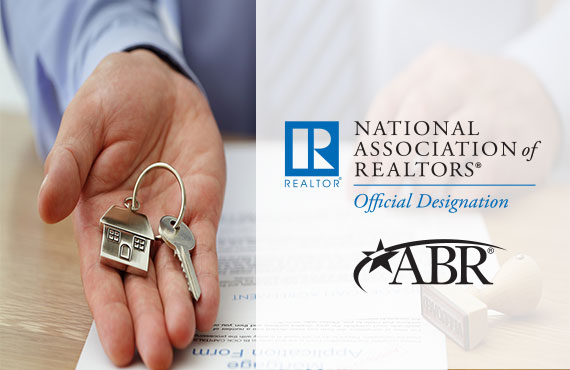 ABR® designation: Take the next step in your career
Homebuyers need a REALTOR® with knowledge and expertise to represent them throughout a real estate transaction. With the Accredited Buyer Representative (ABR®) designation, that REALTOR® is you!

Why ABR®?
Get referrals from the ABR® community
Be recognized as a true professional in the area of buyer representation
Master the latest information, trends, ideas and controversies in the field
Attain the most coveted designation in the field of buyer representation

Land of the Sky Association of REALTORS® is hosting the next ABR® course in Asheville on April 26-27. Register here »


 
---


\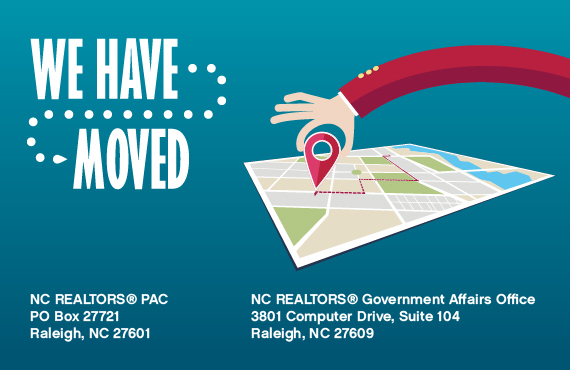 Our Raleigh office has moved
Please note the NC REALTORS® Government Affairs office has moved. The new address is 3801 Computer Drive, Suite 104, Raleigh, NC 27609. All RPAC correspondence may be sent to PO Box 27721, Raleigh, NC 27601. All staff phone numbers remain the same.