Fair Housing Makes Us Stronger 
April 2018 marks the 50th anniversary of the Fair Housing Act. We recognize that any progress made stands on the shoulders of generations that preceded us – people that marched in unwelcome cities, protested in contentious environments, challenged discriminatory practices and fought quietly in legislative sessions and community gatherings. And we understand that there's still work to do. NC REALTORS® stands with the REALTOR® family in this commemoration and commitment to Fair Housing. 
---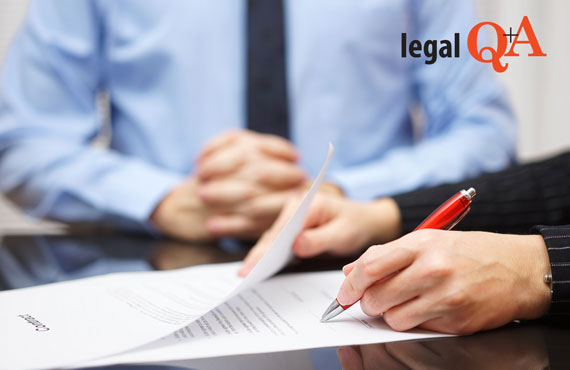 Which form should I use when a buyer takes possession before closing?
QUESTION: The buyer in one of my transactions needs an additional 90 days to close, and my client, the seller, is willing to let the buyer take possession during that time. One of the warnings at the top of the Buyer Possession before Closing Agreement (Form 2A7-T) says this form "SHOULD ONLY BE USED FOR SHORT-TERM OCCUPANCY." Is 90 days "short-term"? Can I use Form 2A7-T if my seller decides to allow possession by the buyer, or do I need to use the Residential Rental Contract (Form 410-T)?  Discover the Answer »


 
---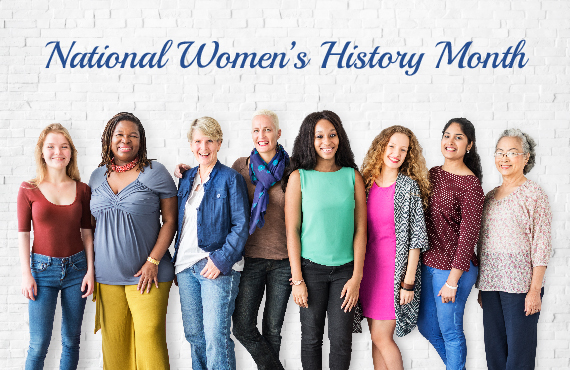 Honoring NC REALTOR® Women in History
NC REALTORS® is proud to honor our heritage – filled with powerful, intelligent and compassionate women – as part of National Women's History month in March. During this campaign, we profiled various women that have helped shape the industry, the association and their communities. This week, we celebrate:
---

NC REALTOR® Ryan Fitzgerald honored in REALTOR® Magazine's 30 Under 30 Class of 2018
Success is a winding path no matter what phase of life you're in, but reaching great heights before the age of 30 is a feat worthy of recognition. That's why we're excited to share that NC REALTOR® Ryan Fitzgerald of Raleigh Realty is a part of this year's REALTOR® Magazine 30 Under 30 class. Ryan strives to provide value through his company website, blogs and other forms of digital marketing to attract new business. Learn more about him and the other young professionals when their full profiles are published in the May/June issue of REALTOR® Magazine. 


 
---

XCHANGE '18 | Historic Preservation and your next chance to win a VIP Pass
In the past few months, we've been sharing stories of growth, re-invention and triumph in communities around the state. One recurring theme we've witnessed in North Carolina is the resurgence of "Main Street USA." Communities across the state are bringing their once faltering downtown districts back to life and we want to tell those stories.

Have you been involved with a historic preservation project in your community? Help us celebrate National Preservation Month by telling us your story and submitting your videos or photos of a restoration project you have worked on. Entries will be accepted until Thursday, April 19 and then posted on xchange18.com to be voted on by viewers. The entry with the most votes wins the April VIP Pass to XCHANGE '18.  Enter today »


 
---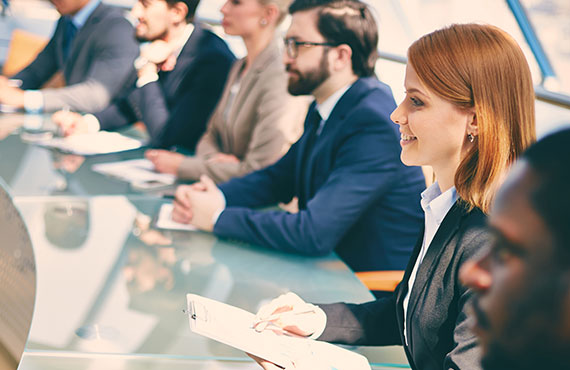 Interested in serving on a state board or commission? Submit your application TODAY!
REALTOR® service on boards and commissions is an important part of ensuring that your voice is heard on important regulatory and policy decisions at the state level. Annually, NC REALTORS® considers interested persons for recommendation to serve on various boards and commissions which are of particular interest to the real estate industry. In order to be considered for recommendation, please submit an application, along with a copy of your resume, to Seth Palmer. All applications and supporting documents must be submitted by May 18 to ensure consideration by the Leadership Team in advance of term completion.  Apply Today »


 
---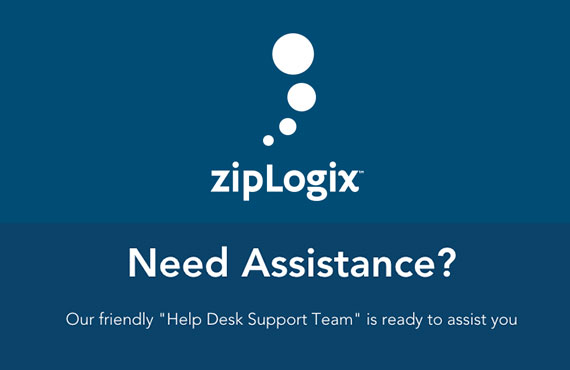 New, extended hours for zipLogix™ Help Desk
Need assistance with zipForm®? Now you have even more access to the zipLogix™ Help Desk with their new, extended hours. Call (586) 840-0140 anytime Monday through Friday (available 24 hours a day) and between 10 a.m. and 10 p.m. on weekends and holidays. Visit ncrealtors.org/transact to learn more about zipForm®, the official forms software for NC REALTORS®.


 
---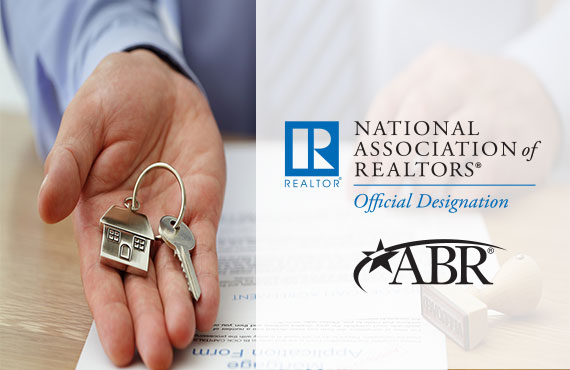 ABR® designation: Be the BEST in buyer representation
Homebuyers need a REALTOR® with knowledge and expertise to represent them throughout a real estate transaction. With the Accredited Buyer Representative (ABR®) designation, that REALTOR® is you!

Land of the Sky Association of REALTORS® is hosting the next ABR® course in Asheville on April 26-27. Save $25 when you register by April 12. Register »


 
---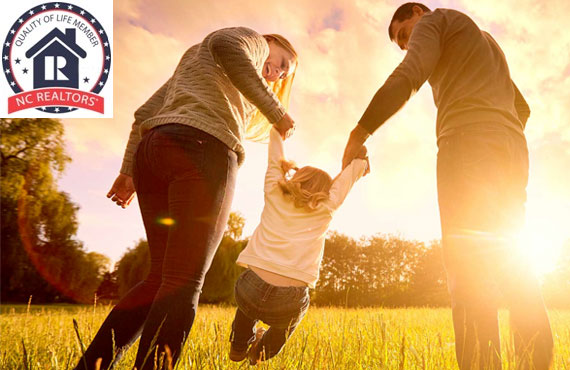 Show your clients you care by joining the Quality of Life initiative
We think the entities Homes4NC and NC REALTORS® PAC are important to our quality of life. Here's why:
NC REALTORS® PAC provides a unified voice in the political arena as we work to elect leaders who support the REALTOR® party, private property rights and housing affordability.
Homes4NC was created by NC REALTORS® as a housing opportunity foundation to provide educational programs and housing resources that help more North Carolinians purchase a home of their own.
Join the Quality of Life initiative by investing $100 in Homes4NC and $100 to NC REALTORS® PAC and receive a pin that demonstrates your commitment.


 
---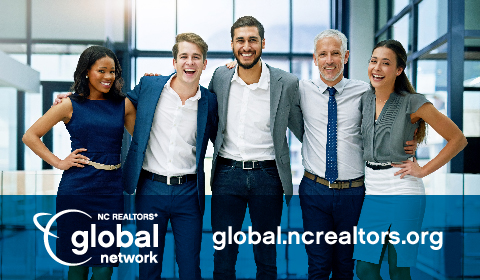 Grow your business internationally with NC REALTORS® Global Network
NC REALTORS® Global Network recently returned from the MIPIM 2018 Conference, where we worked to promote North Carolina as an excellent place to invest. The delegation partnered with the Economic Development Partnership of North Carolina (EDPNC) to bring images, information and connections to international investors attending the conference. If you'd like to learn more about MIPIM and how to get involved with NC REALTORS®'s efforts at global and economic development, please contact Mike Landes.


 
---
Contributions to RPAC are not deductible for federal or state income tax purposes. Contributions are voluntary and are used for political purposes. Suggested amounts are merely guidelines and you may contribute more or less than the suggested amounts. The National Association of REALTORS® and its state and local associations will not favor or disadvantage any member because of the amount contributed or a decision not to contribute. You may refuse to contribute without reprisal. Your contribution is split between National RPAC and the State PAC in your state. NC RPAC supports the efforts of National RPAC and contributes a portion of its contributions to National RPAC. Contact your State Association or PAC for information about the percentages of your contribution provided to National RPAC and to the State PAC. The National RPAC portion is used to support federal candidates and is charged against your limits under 52 U.S.C. 30116. In-kind contributions/donations are not included for the purposes of the National RPAC State PAC split. NC law requires political committees to report the name, mailing address, job title or profession and name of employer or employee's specific field for each individual whose contributions aggregate is in excess of $50 in an election cycle. Contributions can only be accepted from individuals in the form of personal checks or credit cards. Contributions from corporations or business entities cannot be accepted. This solicitation was paid for by NC RPAC.