Effect of non-delivery of termination form before end of Due Diligence Period
QUESTION: At 4:58 p.m. on the last day of the Due Diligence Period, an agent representing a buyer under contract using the Offer to Purchase and Contract (form 2-T) sent the following email to the agent in our firm handling the listing: "My clients do not wish to move forward in the purchase of the property. I am sending over the termination of contract now." However, there was no termination form attached to the buyer agent's email or sent by separate email. It is now 5:30 p.m. and we still have not received a termination form.

Are we still under contract at this point? If the answer is yes, will the contract be over if the buyer agent sends a termination form later?
 
---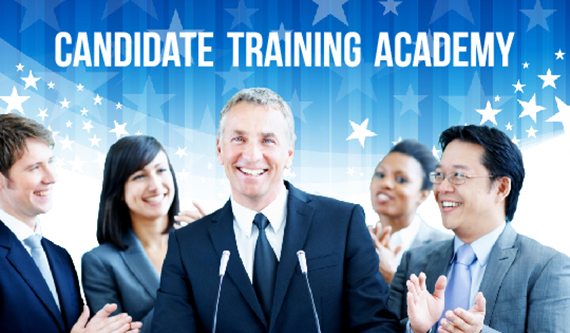 Are you interested in politics? Our campaign bootcamp is for you!
Join us for the NC REALTORS® Candidate Training Academy on Wednesday, April 25, at Winston-Salem Regional. Get ready for a one-day, full-immersion, "campaign boot camp" experience with top political consulting firm, Cornerstone Solutions. Learn what it takes to run for office and how to organize a campaign. Space is limited. Sign Up Today »


 
---
#FairHousingMakesUsStronger | Help us spread the word
Join other REALTORS® in the year-long commemoration of the 50th Anniversary of the Fair Housing Act by spreading the word of its importance. Talk to your clients and community about the law, how it makes the real estate industry and country stronger, and the work that is still to be done. Share this video with your clients or use these NAR resources to highlight how #FairHousingMakesUsStronger.


 
---
But first, let me take a selfie! Celebrity sightings revealed
We asked to hear about your encounters with celebrities, and you delivered! Congratulations to Deirdre Lynch, of Allen Tate University in Charlotte, who shared her story and the selfie she captured with Hillary Clinton to win our latest VIP Pass to XCHANGE '18. Deirdre is now heading to our unconventional, convention in Wilmington, September 15-18, with her complimentary registration, drink tickets, VIP status at special events and more. Who's next?

Visit xchange18.com to discover all NC REALTORS® celebrity sightings, including Mary J. Blige, Susan Sarandon and Bruce Springsteen! And, be sure to register by June to secure the early bird rate.



---
Elevate your listings with REALTOR® Partner Aerial Look
According to the National Association of REALTORS®, 51 percent of buyers find the homes they purchase on the internet. It's time to grow your presence online with drone photography, 3D technology and virtual reality. REALTOR® Partner Aerial Look can help you captivate buyers and delight sellers with this new, immersive experience, and at an affordable rate. Take a look »


 
---
Get up and go serve on an NAR committee
Do you have ideas on how to make the real estate industry better? Apply to serve on a 2019 NAR committee and share those ideas with the right people. When it comes to making decisions at the national level, NAR's committees, advisory boards, forums and councils are the first place where ideas are discussed and voted upon before being approved by the Board of Directors. The application process is now open and so easy! NC REALTOR® Leigh Brown walks you through the process in this video.


 
---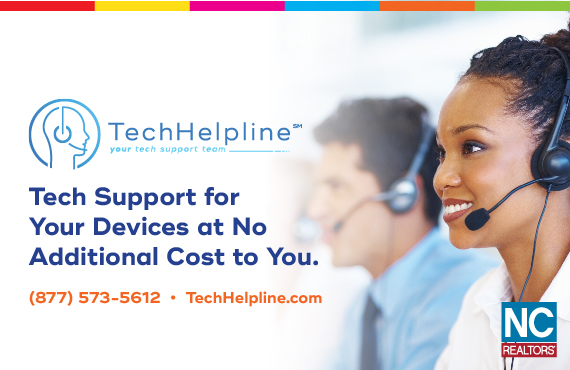 Resolving technology issues is just a call, chat or email away
While you're out navigating the hectic housing market, let NC REALTORS® technology experts navigate unfamiliar territory for you. Get answers to your most challenging IT issues and questions with the Tech Helpline, your newest member benefit.

NC REALTORS® can access the helpline Monday - Friday from 9 a.m. to 8 p.m. and Saturday from 9 a.m. to 5 p.m. EST by calling the dedicated NC REALTORS® phone number (877-573-5612), starting a chat, or emailing the Tech Helpline experts.  Learn more »