Legal Q&A | Can I submit my client's offer to the seller directly?
QUESTION: Four days ago, I submitted an offer on a property my client really wants to purchase. After hearing nothing from the listing agent, I emailed him this morning to get a status update. I instantly received an automated response indicating he is on vacation for another two weeks. I seriously wonder if the listing agent has presented our offer to the seller at all. Can I simply submit my client's offer to the seller directly? I do not trust that the listing agent is doing his job.

* If you are having trouble accessing the links in the email, please try opening the email in another browser, e.g. Internet Explorer, Chrome, Firefox, Safari, or Microsoft Edge.
---

NAR Call for Action: Tell Congress to Renew the National Flood Insurance Program
Have you taken action? Over the past week, 1,700 NC REALTORS® have responded to the NAR Call for Action and told Congress to renew the National Flood Insurance Program (NFIP) before it expires on July 31. Take action today and make sure that this important program remains active and providing important coverage for property owners in all 100 counties in North Carolina.

TAKE ACTION »



---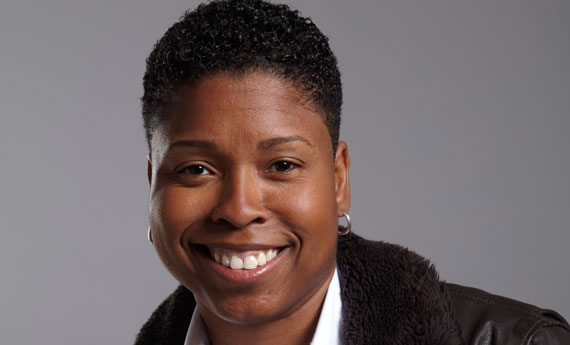 XCHANGE '18 | In order to succeed, you gotta "Get Gutsy!"
Take it from Vernice "FlyGirl" Armour, America's first African American female combat pilot, you've got to make gutsy moves to create breakthrough results. Kicking off XCHANGE '18 as our keynote speaker, FlyGirl will steal the show and inspire leadership, courage and power. Get clear about your direction and what success looks like for you AND your team. And take action!

In fact, that's what this year's unconventional convention is all about. XCHANGE '18 is the only event where you will receive (and create) real-time value and instant gratification. It's no longer about selling. It's about solving. Never before has your influence been so great, your reach so immense, your voice so powerful, your impact so pronounced.

Join us this September, take center stage and be the star of your own story.



---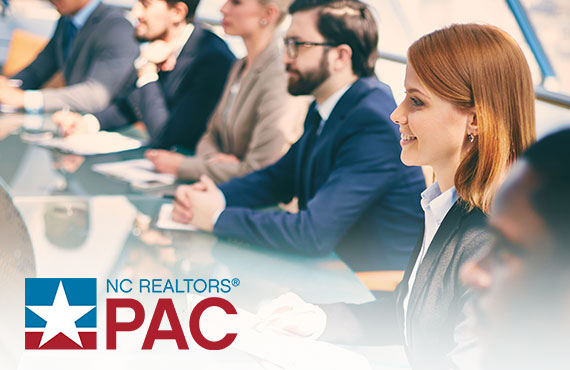 NC REALTORS® PAC Trustee Open Positions
The NC REALTORS® PAC Trustee Credentials Committee is taking applications for candidates for Regions 3, 4, 6 and 9 for three-year terms. In addition, they are also accepting applications for two At-Large positions for a three-year term. Elections will be held at the NC REALTORS® Board of Directors meeting in September for Regional Trustees, and At-Large positions will be appointed by the 2019 incoming NC REALTORS® PAC Chair in November. The deadline for applications is Friday, July 20. Apply here »



---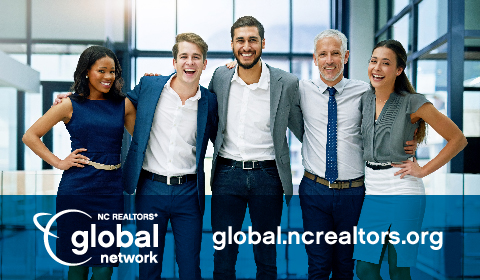 GLOBAL NETWORK | International resources and networking opportunities await
Interested in venturing into international real estate? Already working internationally and want to bolster your reach, business, and influence? Explore NC REALTORS® Global Network for resources, research and networking opportunities certain to help members who are involved in international real estate markets. The Global Network is a "one stop-shop" bringing investment, companies and jobs to the state of North Carolina. Take advantage of the commercial and networking opportunities »

 
---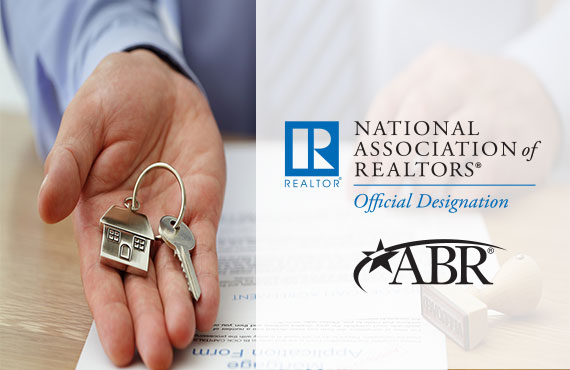 ABR® Designation: Take the next step in your career
Homebuyers need a REALTOR® with knowledge and expertise to represent them throughout a real estate transaction. With the Accredited Buyer Representative (ABR®) designation, that REALTOR® is you! The process of earning an ABR equips REALTORS® with the skills needed to better serve today's home buyers. ABR designees earn more money annually, and they benefit from exclusive resources such as publications, marketing tools, and a great referral network.

The Raleigh Regional Association of REALTORS® is hosting the next ABR® course in Raleigh on August 20-21. Register today »

 
---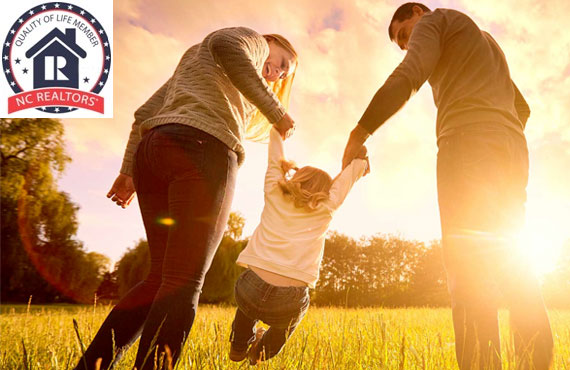 QUALITY OF LIFE | Are you working to improve the quality of life in our state?
As REALTORS®, we believe that our Political Action Committee and our charitable foundation are important to our quality of life. Here's why:
NC REALTORS® PAC provides a unified voice in the political arena, as we work to elect leaders who support the REALTOR® party, private property rights and housing affordability.
The NC REALTORS® Housing Foundation provides educational programs and housing resources to help more North Carolinians purchase a home of their own.
Join the Quality of Life initiative by investing $100 in the NC REALTORS® Housing Foundation and $100 to NC REALTORS® PAC, and receive a pin that demonstrates your commitment.
---
Contributions to RPAC are not deductible for federal or state income tax purposes. Contributions are voluntary and are used for political purposes. Suggested amounts are merely guidelines and you may contribute more or less than the suggested amounts. The National Association of REALTORS® and its state and local associations will not favor or disadvantage any member because of the amount contributed or a decision not to contribute. You may refuse to contribute without reprisal. Your contribution is split between National RPAC and the State PAC in your state. NC RPAC supports the efforts of National RPAC and contributes a portion of its contributions to National RPAC. Contact your State Association or PAC for information about the percentages of your contribution provided to National RPAC and to the State PAC. The National RPAC portion is used to support federal candidates and is charged against your limits under 52 U.S.C. 30116. In-kind contributions/donations are not included for the purposes of the National RPAC State PAC split. NC law requires political committees to report the name, mailing address, job title or profession and name of employer or employee's specific field for each individual whose contributions aggregate is in excess of $50 in an election cycle. Contributions can only be accepted from individuals in the form of personal checks or credit cards. Contributions from corporations or business entities cannot be accepted. This solicitation was paid for by NC RPAC.