Legal Q&A | What happens to the protection period if an agreement to terminate a listing is signed?
QUESTION: I've been approached by the owner of a property who wants to list it for sale with me. He told me he'd previously had it listed with another firm but that the listing agreement had been terminated. He shared copies of the listing agreement and the termination agreement with me. The property had been listed using the Exclusive Right to Sell Listing Agreement (form 101) and the listing had been terminated using the Termination of Agency Agreement and Release (form 720). Paragraph 4 of the Termination Agreement says that the Protection Period in the listing agreement is preserved. Does that mean the owner would be obligated to pay commissions to both my firm and his former firm if he lists with me and sells the property before the end of the Protection Period in the other listing agreement?

Changes to a number of residential, commercial and property management forms in the NC REALTORS® forms library took effect July 1. Review the recent forms changes here.
---

Mobile Mondays | Join us for legal tips in August
Join us each month for our Mobile Mondays Facebook Live streaming event, featuring quick, engaging content delivered by national experts, designed exclusively for the NC REALTOR® on-the-move.

Our next Mobile Mondays will be on August 6 at 11:00 A.M. NC REALTORS® General Counsel, Will Martin, will be on hand to give you tips on a range of legal topics.

NEW: Mobile Mondays is no longer airing live at 1:00 P.M. The time will flex each month with speaker availability. Can't make the time it airs live? As always, you can watch all previously aired episodes on your schedule in the closed group.

All you have to do is join the NC REALTORS® Mobile Mondays closed Facebook group. Join now »
---

NC REALTORS® Housing Foundation | Use AmazonSmile on Prime Day
Amazon Prime Day - one of the biggest online sales of the year - begins on July 16 at 3:00 P.M. ET and lasts through July 17. If you are a Prime member, prepare yourself for a smorgasbord of deals comparable to Black Friday.

While enjoying the sale, take advantage of AmazonSmile. This is the same Amazon that you know and love and will not affect the cost of your purchase at all, but it will give you the added bonus of having 0.5 percent of your purchase price donated to the NC REALTORS® Housing Foundation (formerly Homes4NC). Benefit from one of the best sales of the year, and help the NC REALTORS® Housing Foundation at the same time, using this link to shop!
---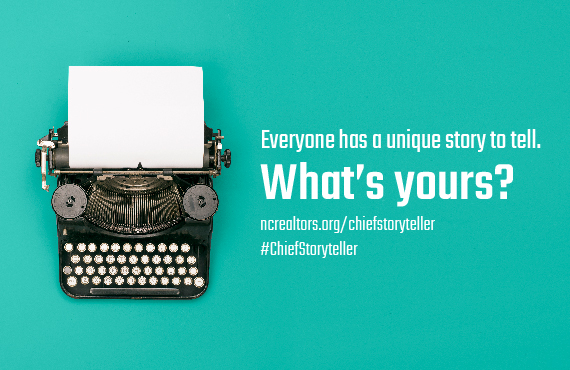 Be a featured story during NAR's Leadership Summit
As a REALTOR®, you are great at telling stories—about your listings, community, and your family—verbally and visually. These stories can translate into better sales for your personal brand, business, profession and even the REALTOR® Association. We want to tell and share your story during the National Association of REALTORS® Leadership Summit, but we need your help!

Please share your story with us via written copy, photos, or a short video using the form at the link below. Submit your story by July 23, and you may be featured during the Leadership Summit next month before 1,500 incoming association presidents and executives across the country. Share your story now »



---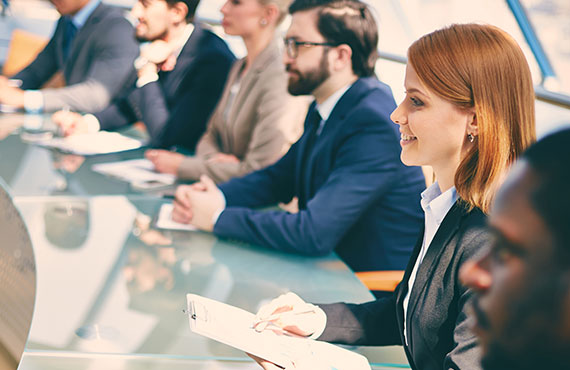 ENGAGE | Join an NC REALTORS® Committee in 2019
The deadline is fast approaching to join an NC REALTORS® Committee. Don't miss this opportunity to help shape the association for years to come. Submit your request to become a committee member by August 31 and you could identify new opportunities, guide NC REALTORS® projects and policies and make a difference at the state level. Factor your own personal skills into the committee request by indicating your top three committee choices. Don't miss your chance to lead NC REALTORS®. Apply Today »

 
---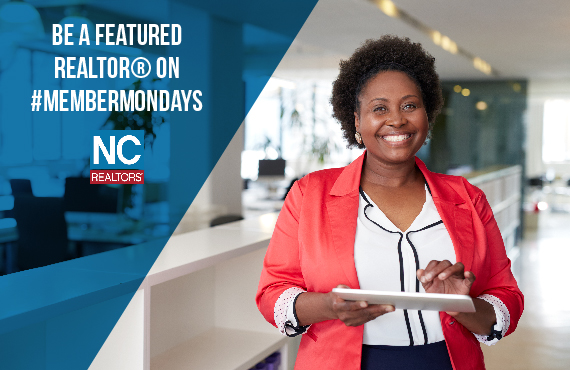 Member Mondays | Now Accepting Nominations
NC REALTORS® proudly spotlights epic members who are making an impact in their professional careers, within their communities and the industry. If you would like to be highlighted or want to nominate another member, please fill out this form. Nominate Someone Today »

 
---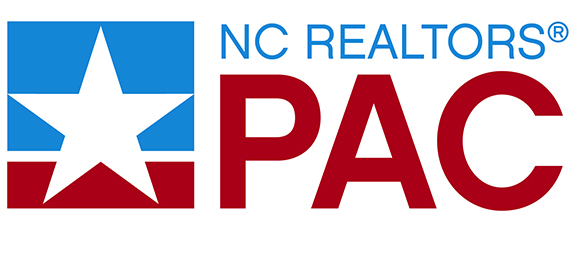 NC REALTORS® PAC | Trustee Applications Due 7/20
The NC REALTORS® PAC is working hard at the local, state and national levels of government to elect candidates who share your devotion to affordable home ownership and the real estate-based economy. The PAC's Trustee Credentials Committee is currently taking applications for candidates for Regions 3, 4, 6 and 9 for three-year terms. Additionally, they are also seeking to fill two At-Large positions for a three-year term. Elections will be held at the NC REALTORS® Board of Directors meeting in September for Regional Trustees and At-Large positions will be appointed by the 2019 incoming NC REALTORS® PAC Chair in November. The deadline for applications is fast approaching and will be here on Friday, July 20. Don't miss your opportunity. Apply today »