Legal Q&A | Working with a buyer who does not want to use an agent or an attorney
QUESTION: A buyer contacted me about buying one of my client's listings, a small, unimproved lot. He says he does not need representation. He also says he is going to pay cash and does not think he needs to hire a lawyer to close the sale. Can I work with him without representing him and if so, is there a form for me to use to confirm that I will not be representing him? Also, does the buyer have to hire a lawyer to do the closing? The "Warning" in paragraph 1(m) of the Offer to Purchase and Contract (form 2-T) seems to say that the answer is yes. What do you think?

Have a legal question? Call the Legal Hotline. As a member of NC REALTORS®, you have free, unlimited access to this benefit. Call 336-294-1415 or email legalhotline@ncrealtors.org with any questions regarding contracts, forms, fair housing, disclosure and more.
---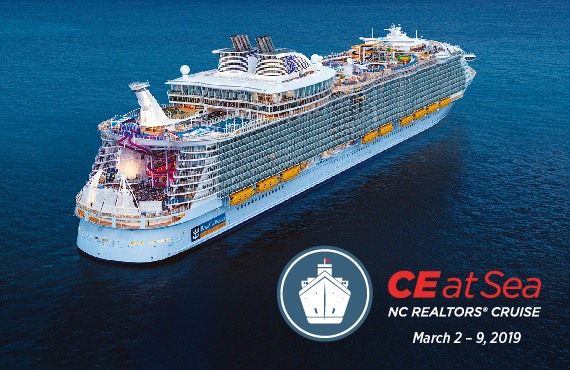 CE at Sea | Time's Running Out!
Register now to join NC REALTORS® on the largest cruise ship in the world for our second annual Continuing Education at Sea event! Between March 2-9, 2019, you can enjoy the beauty and fun of a Caribbean cruise, while also getting the opportunity to complete your 2019 Continuing Education with instructor Bill Gallagher. On September 19, your chance to register for this experience will disappear, so don't waste time! Register today »
To learn even more and take a look at the cruise's accommodations yourself, simply check out this YouTube video.
---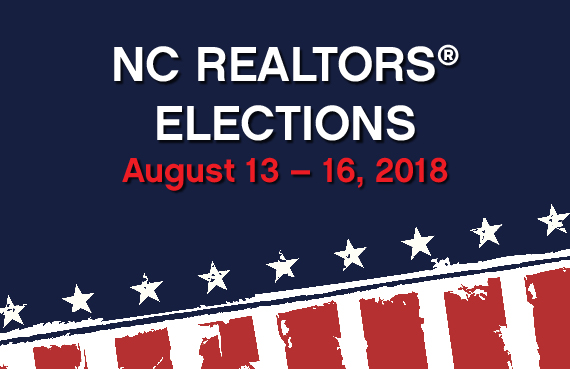 VOTE & BE HEARD | Voting opens today to determine the 2019 slate of NC REALTORS® officers and select committee members
The election period for the 2019 NC REALTORS® President-Elect, Regional Vice Presidents, Finance and Budget Committee members, the Issues Mobilization Committee member and NAR Directors will be held August 13-16, 2018. The voting is online, and the polls will be open for 24 hours a day (Eastern Standard Time) from 12:00:01 a.m. on Monday, August 13 to 11:59:59 p.m. on Thursday, August 16. Mark your calendars! More details »
---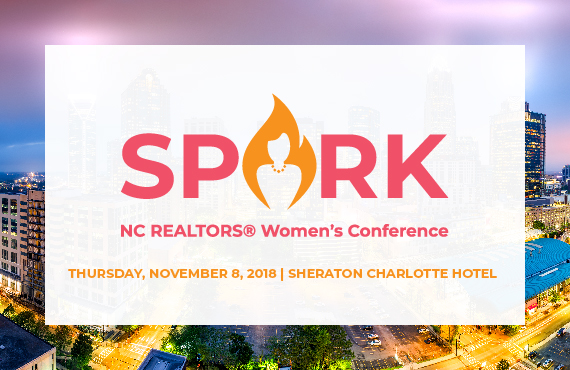 Introducing SPARK – NC REALTORS® Women's Conference
On November 8, NC REALTORS® will be able to find their spark at our first ever women's conference! Taking place at the Sheraton Charlotte Hotel, this day-long event will inspire, encourage, and empower you with high-level content delivered by high-caliber speakers and successful female role models from all walks of life. Everyone could use a little more spark in their life, and our lineup of successful female role models from all walks of life will undoubtedly light a spark in your spirit to achieve your personal and professional goals. Sign up now »