Legal Q&A | If there's a discrepancy between the deed and the tax records, which do I go by in taking a listing?
QUESTION: I've been approached about taking a listing. I've done a little research and have discovered that there's a difference in the names on the deed and those listed as owners in the tax records/GIS. Which do I go by in filling out the listing agreement?

Have a legal question? Call the Legal Hotline. As a member of NC REALTORS®, you have free, unlimited access to this benefit. Call 336-294-1415 or email legalhotline@ncrealtors.org with any questions regarding contracts, forms, fair housing, disclosure and more.
---

SAVE | Meet your REALTOR® Partners at Convention
The REALTOR® Partners Program is one of your most valuable member benefits because it provides actual discounts and savings on the products and services you use most. Want to learn more? Join us in Wilmington this month for our annual convention & expo, XCHANGE '18. You'll have the unique opportunity to meet face-to-face with your Partners, including Pearl Insurance, Aerial Look, C2 Magazine Gift Program, MyRental with CoreLogic and our newest addition, Call A Doctor Plus. Come meet your REALTOR® Partners, reconnect with your colleagues from across the state and exchange ideas with industry experts, vendors and more. Register for XCHANGE '18 »
---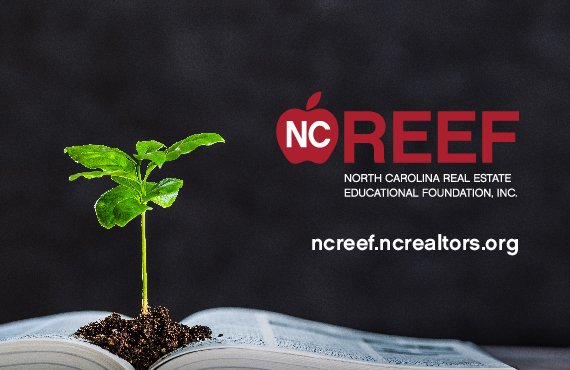 GROW | NC REEF Scholarship winners announced
The North Carolina Real Estate Educational Foundation (NC REEF) is dedicated to promoting education and enhancing professionalism through scholarships. Please join us in congratulating the following members and most recent recipients of the NC REEF scholarship programs:

Professional Education Reimbursement Scholarship
Quanta Edwards, Raleigh

New Member Scholarship
Patricia Krasienko, Bermuda Run
Alexia McDonald, Havelock
Regis Murphy, Huntersville

NC REEF will be recognizing these scholarship winners at XCHANGE '18 in Wilmington on September 18, during the NC REALTORS® Board of Directors Meeting. Learn more about NC REEF »
---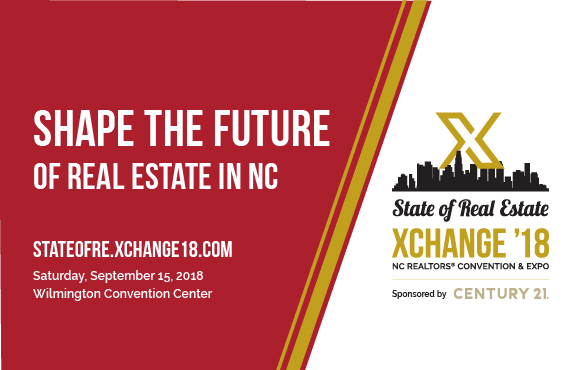 Last Chance | Join us for NC's only statewide State of Real Estate event
Have you heard about the State of Real Estate event, premiering September 15 at the Wilmington Convention Center? The day-long event features chef Vivian Howard as keynote speaker, an influencer panel, hands-on workshops community tours and more. Join us to discuss current statewide issues and challenges that impact different areas of real estate and economic development, such as smart growth, affordable housing, disaster planning and more. Register online by September 7 »
---

Be Epic and earn your GRI this fall
REALTORS® with a GRI designation earn about 30 percent more than their peers. Take control of your future and earn your GRI. Local associations are now offering the four live core courses — ABC's of Financing, Balancing Business Risks & Ethics, Business Planning and Technology Tools & Resources. Sign up today »
---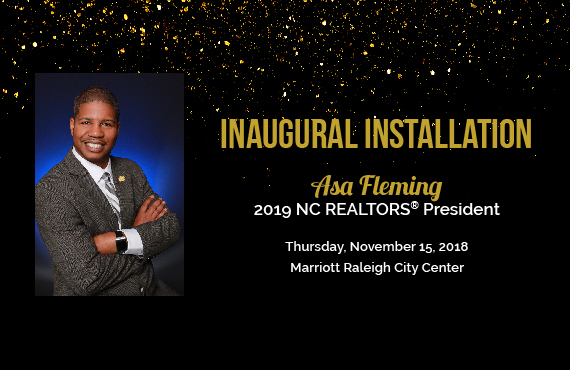 Deadline Reminder | Purchase Inaugural Tickets by September 4
Celebrate our 2019 NC REALTORS® president, Asa Fleming, and incoming leadership at the Inaugural Installation ceremony on Monday, September 17, during XCHANGE '18 in Wilmington. New presidential inaugurations are great moments in a company's history. Be a part of our next chapter. Tomorrow is your last chance to buy tickets!