Legal Q&A | Importance of the final walk-through inspection
QUESTION: I recently represented a buyer who entered into a contract to purchase a residential property. The buyer decided not to conduct a final walk-through inspection because of other obligations, and proceeded to closing without that inspection. The buyer received the keys at closing. When he went to his new home, he discovered that the seller had taken the stove. After the buyer called me, I reviewed the contract and confirmed that the stove was indeed supposed to convey with the home pursuant to paragraph 2 of Standard Form 2-T. My client has asked me what he should do now. What should I tell him?

NC REALTORS® lawyers have created articles and Q&As on a wide variety of legal topics that are very relevant to your real estate practice. They are archived and organized in our online Resolve Library.
---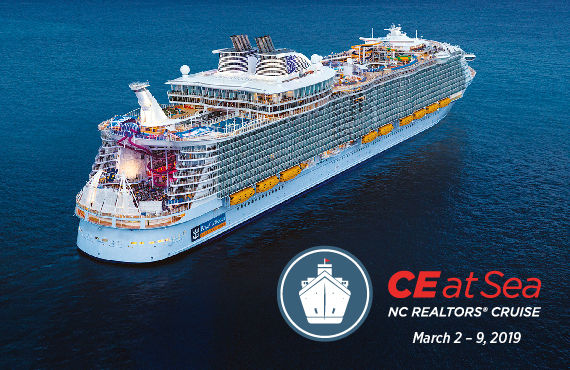 Set sail with NC REALTORS® for CE at Sea – Only a few cabins left!
Join NC REALTORS® on the world's largest cruise ship for our second annual CE at Sea educational adventure, March 2-9, 2019. Not only will you explore the Eastern Caribbean with your NC REALTORS® colleagues, but you'll also complete your 2019 Continuing Education at sea with instructor Bill Gallagher. But hurry – registration closes September 19, and there are only a few cabins left! Email TravelbyYvonne@gmail.com to find out which cabins are still available. Or, register here »
---

SAVE | Getting active and fit has never been easier
Meet our newest REALTOR® Partner: Active&Fit Direct™. This program allows you to choose from 9,000+ fitness centers and YMCAs nationwide for $25 a month (plus a $25 enrollment fee and applicable taxes).

The program offers:
Online directory maps and locator for fitness centers (available on any device)
A free guest pass to try out a fitness center before enrolling (where available)
The option to switch fitness centers to make sure you find the right fit
Online fitness tracking from a wide variety of popular wearable fitness devices, apps, and exercise equipment
Getting active and fit has never been easier! Learn more »
---

Mediation Training happening in Charlotte this month – register by Sept.12
Even REALTORS® who are committed to high standards of conduct occasionally have honest business disputes. That's where Mediation Training can come in handy. Join instructor, Stephanie Walker, September 26-27 in Charlotte for two days of hands-on training on how to solve disputes with agents, clients and even your family! This next opportunity to take this training is not until December 2019! Only 30 spots available. Don't delay – register today »
---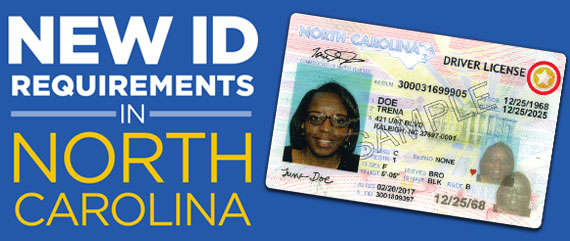 N.C. travelers need to obtain a REAL ID by 2020
Congress passed the REAL ID Act requiring states to issue identification that meets higher security standards. People will need this REAL ID to fly domestically, access federally-owned properties and other locations by October 2020. Without a REAL ID, you will need to contact TSA and each federal facility about the additional identification required. Make things easier on yourself by obtaining your REAL ID early. Schedule your appointment with the DMV by calling (919) 715–7000. Learn more »
---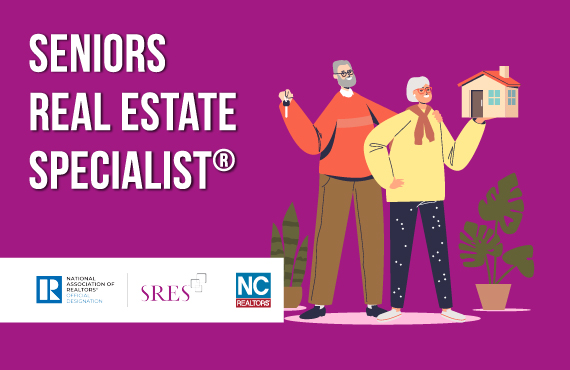 SRES | A generation of opportunity right at your fingertips
Baby Boomers represent one of the largest and wealthiest group of buyers and sellers in the country. Understand what motivates this mature demographic and make your business boom with the Seniors Real Estate Specialist (SRES) designation, offered in Asheville on October 25 and 26. Register here »