Legal Q&A | What are the buyer's options when the seller replaces the front door with a less expensive door?
QUESTION: Some ne'er-do-well broke the front door of the home my client is purchasing a few weeks ago during the Due Diligence Period. The seller agreed to replace the door and signed a Due Diligence Request and Agreement (Form 310-T) to that effect. The listing agent sent me a copy of the receipt and insurance claim shortly thereafter showing that the replacement door was going to be covered and that it cost $3,000.00. At the end of the Due Diligence Period, I went through the home and saw a gorgeous $3,000.00 door leaning against the wall ready to be installed. The listing agent assured me that installation would be finished before closing.

Today, a few hours before closing, I walked through the home again. The $3,000.00 door is gone, a $500.00 door has been installed, and the listing agent is telling me that since no price for the replacement was stated in Form 310-T that the seller had every right to install a cheaper door. What can I do?
---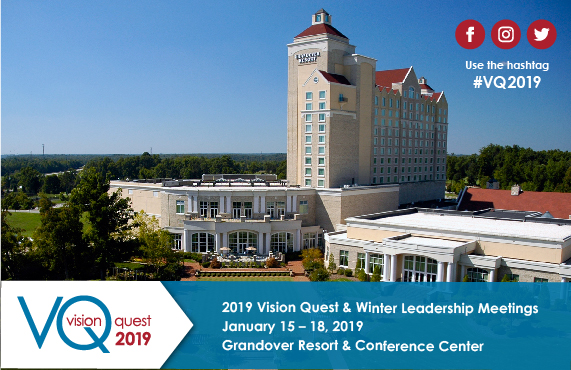 Vision Quest & Winter Leadership Meetings
Every January, NC REALTORS® kicks off the year with Vision Quest & Winter Leadership Meetings. This year's event will be held January 15-18 at the Grandover Resort & Conference Center in Greensboro. Click the links below to register or download our NC REALTORS® mobile app for more information.
REALTOR® Party & NC REALTORS® PAC Training, January 15 – REGISTER
Vision Quest, January 15-16 – REGISTER
President's Reception, January 16 – REGISTER
Committee Meetings, January 16-17
Board of Directors Meeting, January 18
Book your hotel room by December 26! NC REALTORS® has arranged for a block of rooms at Grandover Resort at the rate of $175, plus applicable state and local taxes. Room cut-off date is Wednesday, December 26, 2018, subject to availability. Call 336-294-1800, ask for reservations, and refer to the group code NCAR19. Or book online.
 
---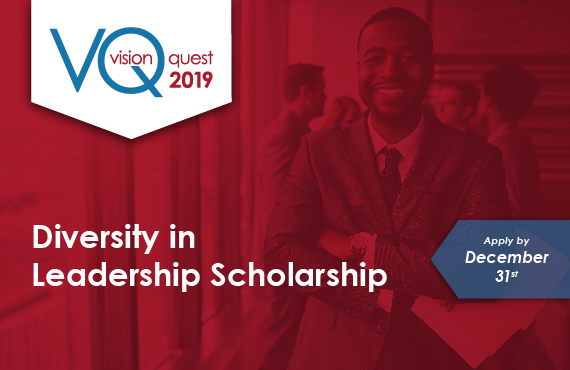 Diversity Scholarship Available for Vision Quest
Are you interested in bringing more diversity to your local and state REALTOR® associations? Apply for a Diversity in Leadership Scholarship to attend the Vision Quest leadership program scheduled for January 15-16, in Greensboro.

Awarded by the NC REALTORS® Diversity Committee, these scholarships will provide up to $250 in financial assistance to two first-time attendees. Applicants should be REALTORS® who have not previously attended Vision Quest and who come from what they consider to be an underrepresented demographic group. Apply by December 31 »
 
---

Shop for everyone on your list with AmazonSmile
If you're shopping on Amazon for the holidays why not support the NC REALTORS® Housing Foundation at the same time. How? Through AmazonSmile. You'll find the exact same low prices, vast selection and convenient shopping experience as Amazon.com, with the added bonus that Amazon will donate 0.5 percent of the purchase price to the NC REALTORS® Housing Foundation. Start shopping today »
 
---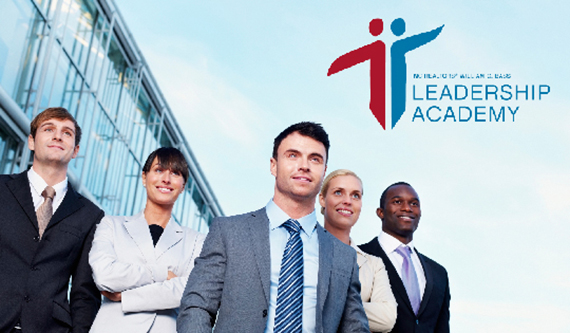 NC REALTORS® William C. Bass Leadership Academy announces the Class of 2019
The NC REALTORS® William C. Bass Leadership Academy recently selected its Class of 2019, including members that geographically represent the majority of the state. This year's group includes:
Chester Bartlett, Carolina Smokies
Cristina Grossu, Charlotte Regional
Phillip Johnson, Winston-Salem Regional
Tim McBrayer, Raleigh Regional
Dave Noyes, Hendersonville
Melissa Polce, Charlotte Regional
Nicole Rafferty, Greensboro Regional
Sandy Stewart, Mid Carolina Regional
Tracy Swanson, Brunswick County
Lisa Thomas, Triangle Commercial
Adam Upchurch, Topsail Island
Katie J. Wangrin, Land of the Sky
---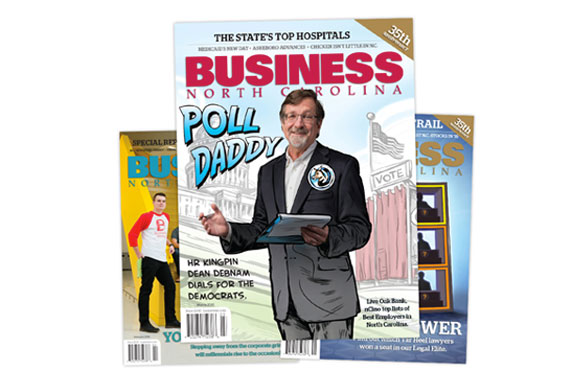 Complimentary subscription to Business North Carolina
As a thank you for your membership, NC REALTORS® is offering a complimentary one-year subscription to the award-winning Business North Carolina magazine. Just fill out this online form and enter code NCRA2018.