Legal Q&A | May I use a name other than my legal name in the real estate business?
QUESTION: My son has just gotten his real estate license and I am delighted that he intends to join my real estate firm. The name on his birth certificate is "Lewis Poindexter Smith," but he's always gone by "Buddy." My question is, can he use his nickname in his real estate business?
---

Have you downloaded the new NC REALTORS® Mobile App?
If not, you're missing out. The NC REALTORS® exclusive mobile app gives you quick and easy access to epic member benefits like Partner Program discounts, engagement tools and more. Plus, use it to better manage your time at our annual events like the upcoming Vision Quest and Winter Leadership Meetings in January. You can customize your own schedule, connect with other attendees and sponsors and more. Watch this video for a quick tutorial »
And then, download our free app in the App Store or on Google Play.
 
---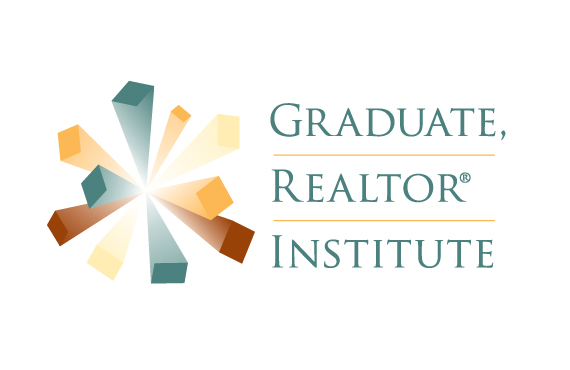 Earn your GRI in 2019 and take the competitive edge
Working on your New Year's resolution list? Add "Earn my GRI" to that list and launch your real estate career to new heights. Earning the Graduate, REALTOR® Institute (GRI) designation is a way to stand out to prospective home buyers and sellers as a trusted resource who has in-depth knowledge on the fundamentals of real estate. Learn more about the program »

Ready to get started? Sign up for the first GRI live core course of 2019: Business Planning in Shelby on Wednesday, January 23. Register here »
---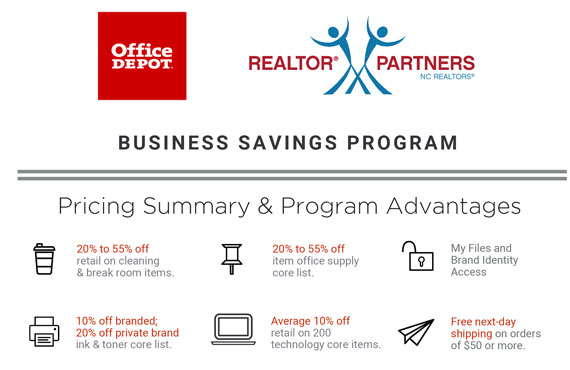 REALTOR® Partners | Increased Savings with Office Depot
NC REALTORS® is pleased to announce that we have improved our position with Office Depot/Office Max to offer you greater savings! Here's the scoop »

In order to take advantage of these incredible deals, you must register for a NEW account -- even if you have a current account. Register online or text "NCARCard" to 555-888. Remember, improved savings are ONLY available with a new card.
---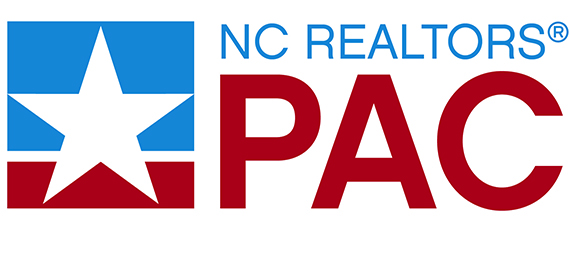 NC REALTORS® PAC Trustee Open Positions
The NC REALTORS® PAC Trustees are taking applications for the following vacant terms through December 31:
For Region 9 for a 3 year term (2019-2021)
For Region 8 for a 1 year term (2019)
Apply now » and for questions please email knash@ncrealtors.org.
---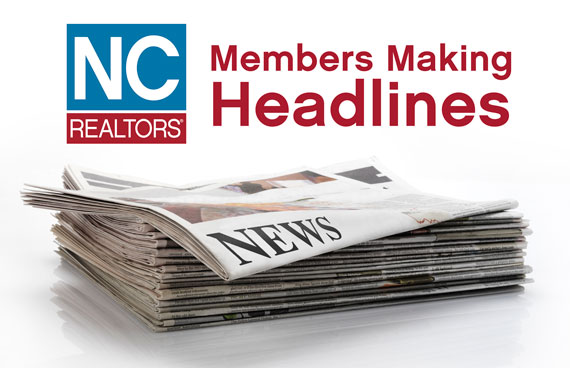 Members Making Headlines
NC REALTORS® is proud to recognize the accomplishments of our members. These association executives (AEs) have been honored with scholarships to attend annual events for professional development in 2019.

Regional AE Conference ($750 scholarship)
Coleen Curtis, Albemarle Area
Mot Davis, Cleveland County
Lillian Threlkeld, Mountain Lakes Board
Carla Rose, Salisbury Rowan
Abbey Wood, Triangle Commercial
Carol Hinson, Union County
NAR's AE Institute ($1,000 scholarship)
Elizabeth Hensley, Burke County Board
Ellie Edwards, High Point Regional
Abbey Wood, Triangle Commercial
NAR's Leadership Summit ($500 scholarship)
Elizabeth Hensley, Burke County Board
Bonnie White, Johnston County
REALTORS® engaged in all aspects of commercial real estate, land, development, property management and counseling are recognized for their achievements by the National Association of REALTORS®. The following NC REALTORS® were honored with a 2018 National Commercial Award. Read more »
Carlton Fisher, Cape Fear REALTORS
Commercial Lifetime Achievement Award
Charlie L. Freeman, Winston-Salem Regional
Elder Statesman Award
Robert M. Lewis, CCIM, SIOR, Greensboro Regional
North Carolina CCIM Chapter Legend Award
Guy McCook, GRI, Cape Fear REALTORS®
Hall of Fame Award
Zachary McLaren, Charlotte Region Commercial Board
2017 President's Award
 
---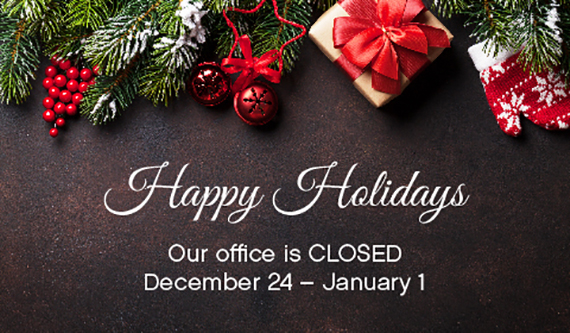 Happy Holidays from NC REALTORS®
NC REALTORS® offices will be closed Monday, December 24-Tuesday, January 1 in observance of the Christmas and New Year's holidays. There will be no REALTOR® Rundown on Monday, December 24 or Monday, December 31. We hope everyone has a wonderful holiday and we look forward to connecting in 2019!