Legal Q&A | When is the "drafting" of contract language considered the unauthorized practice of law?
QUESTION: I know that the Real Estate Commission can discipline agents for "drafting" contract language. However, I also know that it is perfectly OK for agents to fill in the blanks in Standard Form 2-T and other forms. Where is the line between what is permissible and what isn't? Is it OK for me to cross out language in Form 2-T? Is adding a word or two in the middle of Form 2-T always prohibited? What about the blanks in the other standard forms?
---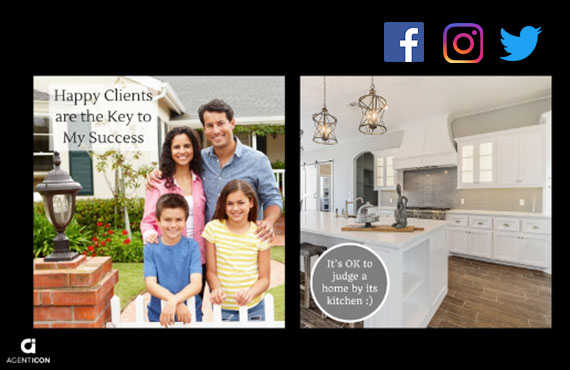 SAVE | Become an Icon in your market with our newest REALTOR® Partner
As a real estate agent, your potential and past clients are viewing and evaluating your social media presence daily. Keeping your Facebook, Instagram and Twitter feeds current with images and content can be challenging and a lot of extra work. Let Agent Icon help. Sign up (for free!) to receive daily content to post to social media that includes images sized perfectly for each social media outlet. It's that easy! If you are not currently receiving the daily email from Agent Icon, sign up here »
 
---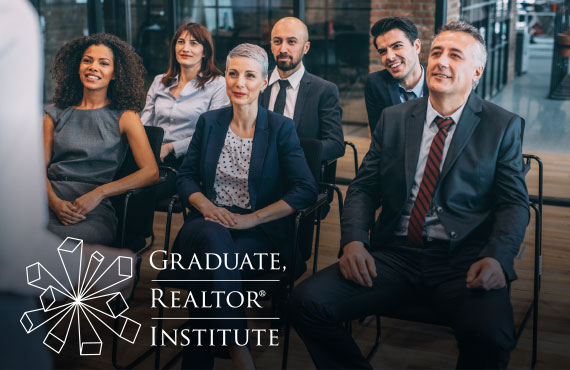 Launch your career to new heights with the GRI designation
Your clients are more sophisticated than ever, requiring you to perform at a higher level of professionalism. By earning the Graduate, REALTOR Institute Designation (GRI), you will have advanced knowledge in business skills, new technologies, laws and marketing techniques that positively affect your bottom line. Start your GRI journey »
The GRI Designation consists of 60 hours; 48 of which are from a combination of live and online courses. Live courses are hosted by local associations throughout the state. Here are a few upcoming courses:
---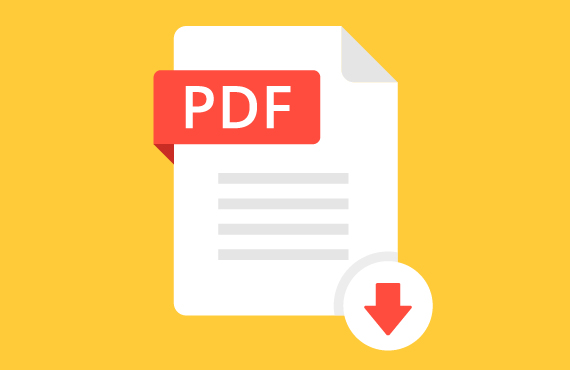 RESOLVE | The top 6 things real estate professionals need to know about PDFs
REALTORS®, we know you utilize and share PDF files as documents or contracts in your business and daily life. But, are you sometimes stumped or frustrated with how they may or may not work? Tech Helpline, a member benefit, has pulled together some quick tips to help you harness your files in this format with more confidence. Read more »

And remember, if you need help with your PDFs, call Tech Helpline. Friendly analysts are ready to support you Monday-Friday from 9:00 A.M. to 8:00 P.M. and Saturday from 9:00 A.M. to 5:00 P.M. EST. Email, chat or call 877-573-5612.
---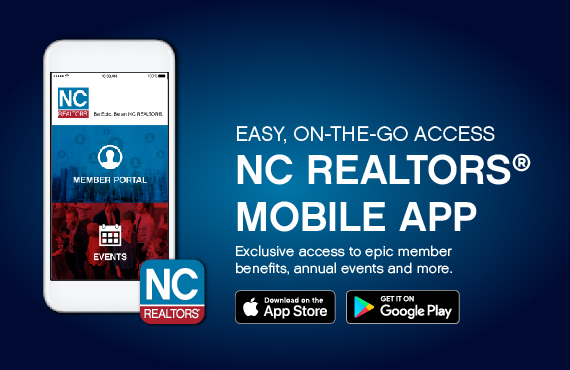 We've gone mobile! Download the NC REALTORS® mobile app
If not, you're missing out. The NC REALTORS® exclusive mobile app gives you quick access to epic member benefits like Partner Program discounts, engagement tools and more. Plus, use it to better manage your time at our annual events like the upcoming Vision Quest and Winter Leadership Meetings in January. You can customize your own schedule, connect with other attendees and sponsors and more.

Download our free app on the App Store or Google Play.
---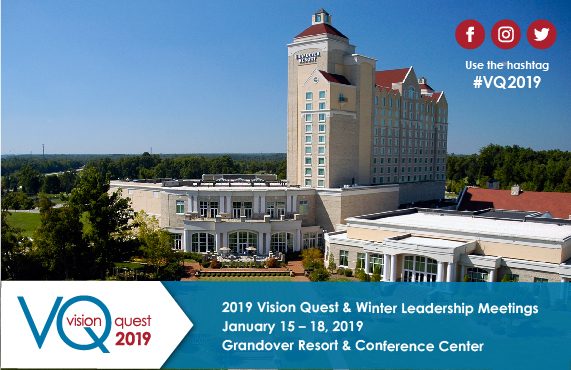 Today is the last day to register for Vision Quest
Every January, NC REALTORS® kicks off the year with Vision Quest & Winter Leadership Meetings. This year's event will be held next week, January 15-18 at the Grandover Resort & Conference Center in Greensboro. Registration is currently open for the events listed below. No registration is required for meetings.
REALTOR® Party & NC REALTORS® PAC Training, Tuesday, January 15
Register here »
Vision Quest, Tuesday, January 15 – Wednesday, January 16
Register here » (But hurry! Today is the last day to register.)
President's Reception, Wednesday, January 24, 6:30–8pm
Register here »
Committee Meetings, all week, View Schedule »
Board of Directors Meeting, Friday, January 18, 8:30–11:30 am