Game On | XCHANGE '19 registration opens with 18 days of savings
This September, NC REALTORS® will convene at Pinehurst Resort for XCHANGE '19, the NC REALTORS® Convention & Expo. Join the field of NC REALTORS® from all over the state to learn, lead and become legends at one of the most timeless golf resorts in the country.

Registration is currently open with 18 days of incredible savings. Sign up by January 31 to save over $75. Even better, sign up by January 16 for the chance to win one complimentary guestroom reservation at Pinehurst for up to three nights during XCHANGE '19. Remember, guestroom accommodations are not included in your convention registration. Winner will be selected on January 17.

Set your sights on four days of networking opportunities, deep-dive sessions and product demos. XCHANGE '19 is sure to create a lasting impact on you and your career. It's where leaders become legends.
 
---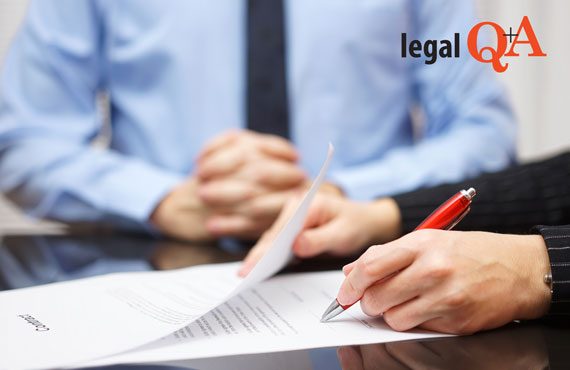 Legal Q&A | Do rejected offers need to be retained for three years?
QUESTION: If a buyer's agent submits an offer to a listing agent, and that offer is rejected by the seller, does Rule 58A .0108 of North Carolina's license law require both the buyer's agent and the listing agent to keep a copy of the rejected offer for three years?
---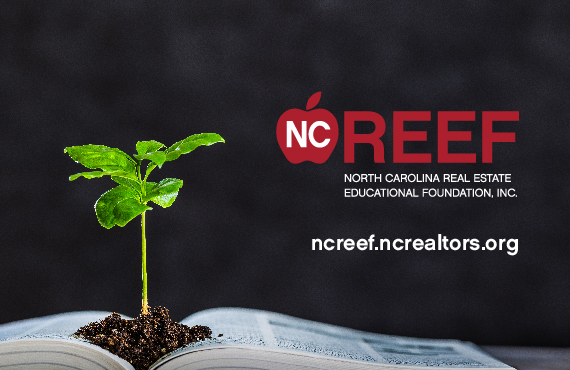 NC REEF | 2018 Achievements
The North Carolina Real Estate Educational Foundation, Inc. (NC REEF) is the real estate educational resource for REALTORS®, non-licensees and consumers in North Carolina. Learn more »
Scholarships
NC REEF currently offers two scholarship programs encouraging and promoting education and professionalism among new and veteran REALTORS® alike. Nine scholarships were awarded in 2018, totally $1,075.
Philanthropy
NC REEF donated $13,000 to the NC REALTORS® Housing Foundation for a new Work Smarter program that provides extensive education for REALTORS® servicing first-time homebuyer.
Endowment
NC REEF has a long-standing relationship with the UNC-Chapel Hill Kenan Flagler Business School through an endowment that promotes real estate education.

 
---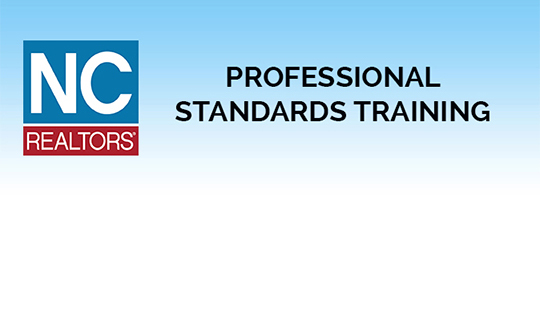 Earn CE credit & satisfy your NAR Code of Ethics requirement in one day
The upcoming Professional Standards/COE Training covers the foundation of the professional standards process and the latest changes to the Code of Ethics. Topics covered include due process, hearing processes, grievance committee reviews and so much more. Please register online for the class held in Wilmington on February 5, Raleigh/Cary on February 6 or Hickory on February 7.

 
---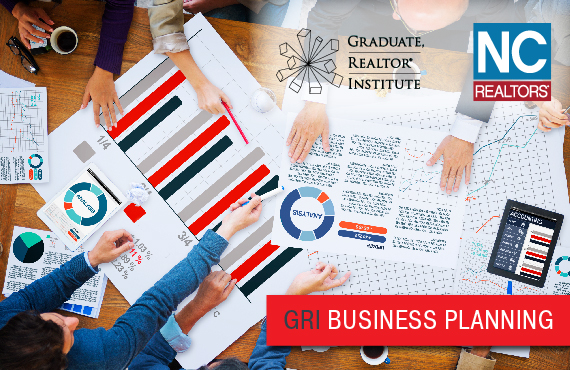 GRI | Do you know how many transactions you need to meet your budget goals and make a profit?
GRI Business Planning can help by giving you the right tools to develop a successful business plan, generate a continuous flow of buyers and sellers and set goals to measure success. Don't wait until next year to revamp your business, sign up for the next class on January 23 in Shelby. Register here »