Legal Q&A | Who can receive the commission of a deceased agent?
QUESTION: Our firm is mourning the loss of one of our agents. He was a great guy and the sole income earner in his family. As BIC of the firm, I would like to pay the commissions for his pending transactions to his family or estate as soon as possible, but I am not sure I can pay someone who is not licensed. Can you help me figure this out?
---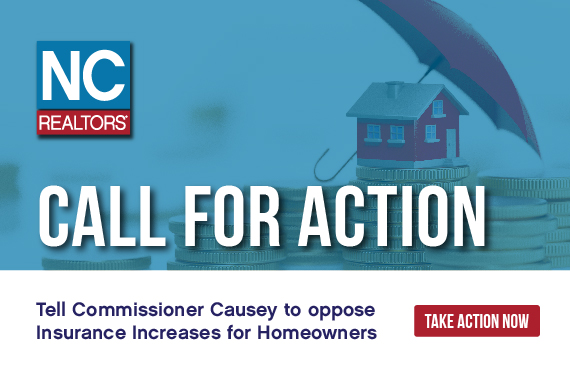 NC REALTORS® Call for Action: Take Action!
NC REALTORS® recently released a Call For Action on the threat of rising homeowners insurance rates. If the NC Insurance Commissioner does not stop it, then homeowners insurance could increase up to 17% in some areas of the state. We need your help! Contact Insurance Commissioner Mike Causey and tell him to reject the current rate increase proposal for homeowners insurance.
---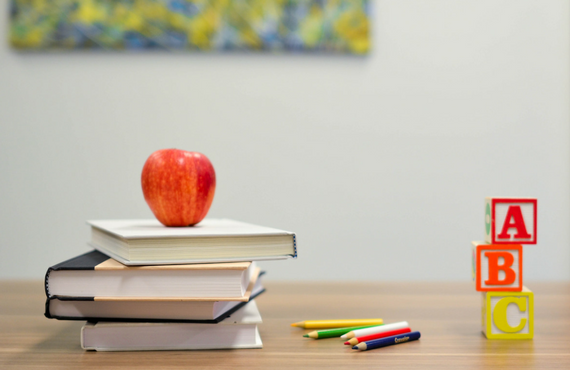 GROW | Elevate your career with these upcoming GRI Classes
Stand out among your competition with the GRI designation. The GRI designation is the mark of a REALTOR® who has made the commitment to provide a high level of professional services by securing a strong educational foundation.

The GRI Designation consists of 60 hours; 48 of which are from a combination of live and online courses. Live courses are hosted by local associations throughout the state. Here are a few upcoming courses:

Business Planning – High Point
Thursday, February 21, 2019 (8:30AM-5:00PM)
Register Here »

ABC's of Financing – Winston-Salem
Wednesday, February 27, 2019 (8:30AM-5:00PM)
Register Here »
 
---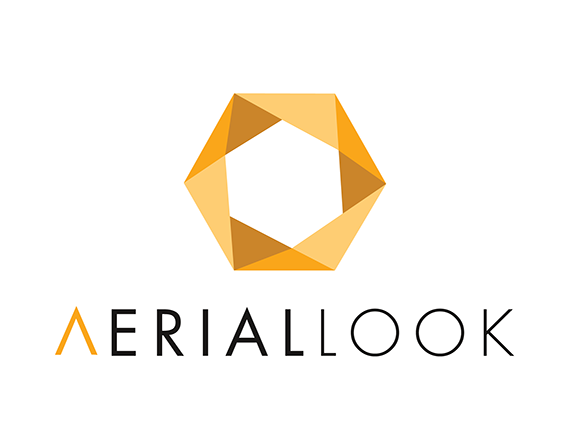 SAVE | Aerial Look Facebook Live Q&A: Real estate in 2019 and beyond
Join REALTOR® Partner, Aerial Look, this Tuesday, February 6 for a Facebook live discussion and Q&A. During this live session CEO, Robert Koenekamp will discuss and answer questions encompassing social media, content creation, technology, new revenue opportunities and more.

If you are looking to elevate your career in 2019 and beyond, this is an excellent opportunity to learn more about the current and future landscape of real estate.

For the last 5 years, Aerial Look & Robert Koenekamp have worked closely with leading brokerages, builders and developers across the globe to enhance their marketing capabilities and strategies.

RSVP here »
---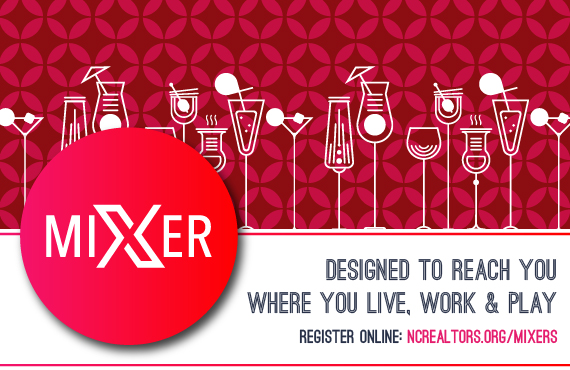 NETWORK | NC REALTORS® MIXers are coming to your area!
This spring, NC REALTORS® is serving up another round of MIXers, and the drinks are on us! MIXers are fun and casual, provide epic networking opportunities and the chance to learn more about NC REALTORS® and how you can get involved at the state level.
Upcoming MIXers:

Chapel Hill – March 27
RSVP here »

Brunswick County – April 9
RSVP here »

Jacksonville -April 10
RSVP here »

Murphy – May 1
RSVP here »

Winston Salem - May 2
RSVP here »
---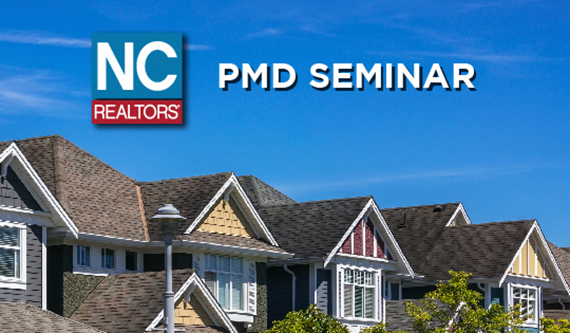 Earn 4 hours of CE credit! | February 11 PMD Class
The Property Management Division is working with Capital Real Estate School to bring you "Property Management: Ethics, Service Animals, Legal Issues and Current Affairs" This 4-hour CE course outlines the many legal issues and common pitfalls for a property manager.

The first course will be held in Raleigh at Paragon Bank on Monday, February 11 from 1pm-5pm.

Registration: $65

Register Here »