Legal Q&A | Can a real estate ad mention a protected class?
QUESTION: I recently saw an advertisement for homes in a new development listed with another REALTOR® that concerns me. The ad said "Members of the LGBTQ Community welcome." I thought it was unethical and perhaps illegal to mention protected characteristics of prospective home buyers in a real estate advertisement. Do you think the other REALTOR®'s ad is a problem?
---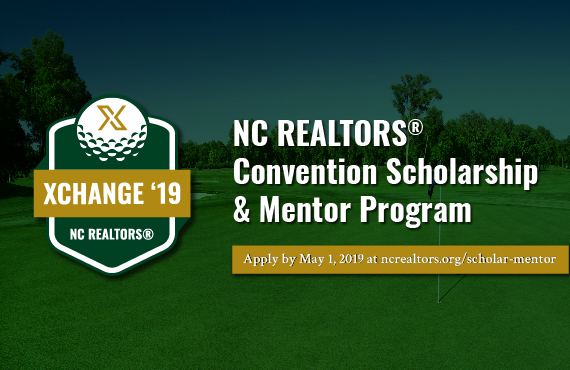 XCHANGE '19 | Scholarship and Mentor Program
Let NC REALTORS® help you get into the swing of things with the Convention Scholarship and Mentor Program, designed to help those new to the industry – or just new to NC REALTORS®' – get involved and make the most of the convention experience with the help of an experienced mentor. Apply here »

NC REALTORS® is also looking for qualified leaders who have previously attended our annual conventions and want to coach the next generation of NC REALTORS®. Apply here to be a mentor »

Please submit all applications by May 1, 2019.
 
---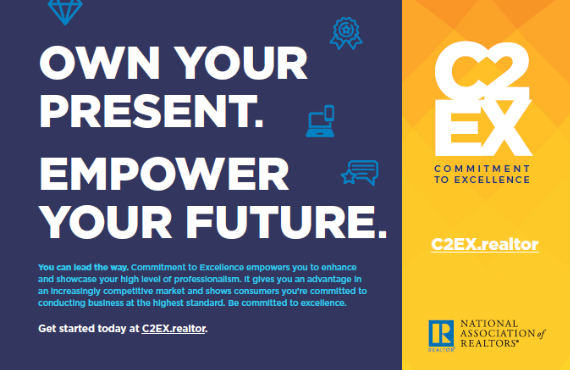 Christina Asbury becomes the first NC REALTOR® to complete C2EX program
Commitment to Excellence (C2EX) is a program that empowers REALTORS® to demonstrate their commitment to conducting business at the highest standards. We are proud to announce Christina Asbury as the first NC REALTOR® to complete this program. You can be next! C2EX is not a designation or course and allows you to work at your own pace. Designed for the REALTOR® on the go, C2EX features customized learning paths that you can complete on your mobile device. Take advantage of this FREE benefit available to all NAR® members. Learn more » or visit C2EX.realtor to get started.
---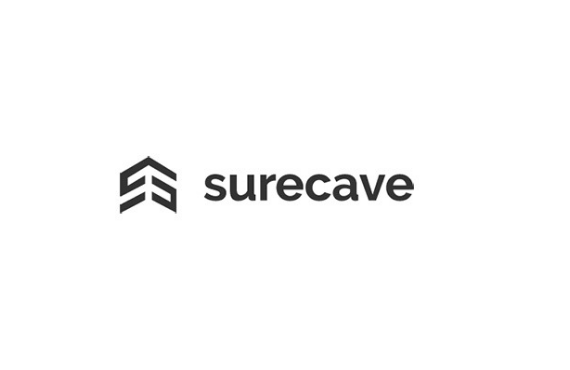 SAVE | Welcome new REALTOR® Partner Surecave!
Public and private real estate companies trust Surecave for their rental management processes, and now NC REALTORS® can, too! Our newest REALTOR® Partner provides digital tools to automate property and asset management processes for managers and owner-operators of residential rental properties. Their mission – to make rental property management more efficient and to provide the best possible experience to renters and landlords alike. NC REALTORS® receive a 40 percent discount on the software platform, plus other incredible benefits like early access to new features and a dedicated account manager for assistance and feedback. Get started today »
 
---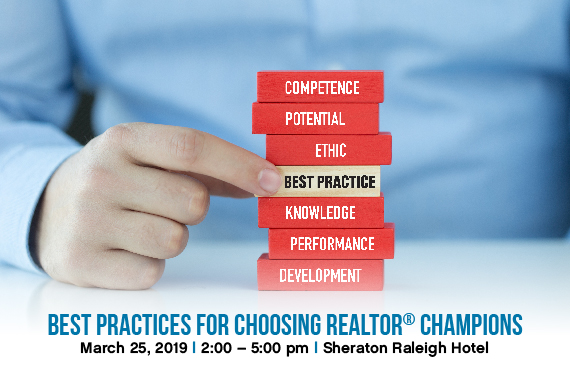 Best Practices for Choosing REALTOR® Champions
Join us for the "Best Practices for Choosing REALTOR® Champions" course during our 2019 Legislative Meetings. This three-hour training session provides hands-on assistance and time-tested templates to state and local associations that want to screen, identify and ultimately help elect political candidates who will represent the issues important to REALTORS® and real estate.

Following this class, attendees will be able to:
Relay the policy issues and articulate the candidate selection committee's goals for the coming year for the association they are serving;
Outline their committee's process and criteria for candidate support;
Assess a candidate's chances for winning; and
Identify the best practice methods when selecting and supporting REALTOR® Champions for office.

Registration is required! Register here »
---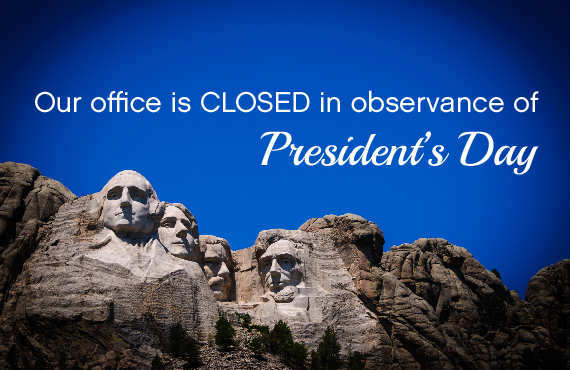 NC REALTORS® offices will be closed today in observance of President's Day.