Legal Q&A | Can a BIC face discipline for losing track of a provisional broker's license anniversary date?
QUESTION: My firm has a listing that is about to close, and the provisional broker who has been working on the transaction just informed me that their license has been "inactive" for the last two months while they have been working with the seller. Apparently, this provisional broker did not complete a 30-hour post-licensing class before their license anniversary date. I am the broker-in-charge, and I never received a notification from the North Carolina Real Estate Commission regarding this provisional broker's failure. Could I be disciplined for what this provisional broker has done?
---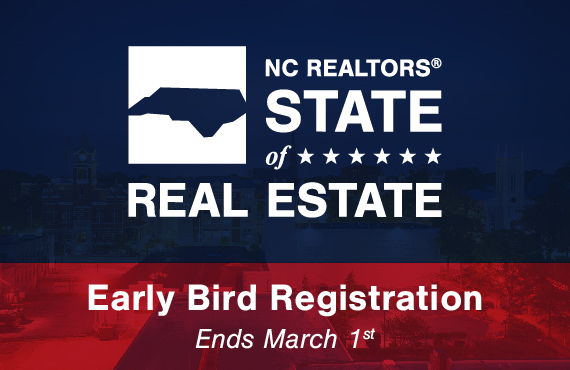 State of Real Estate | Early Bird Discount
They say the early bird gets the worm. Save $20 on your State of Real Estate registration when you sign up by March 1. This year's forum is happening April 11-12 in Wilmington. Combining the wisdom from nationally-recognized speakers like Dr. Lawrence Yun, NAR's chief economist, and state leaders like Scott Farmer, executive director of the North Carolina Housing Finance Agency, we will discuss the challenges of housing affordability and the solutions that communities have found to address them. Register »
 
---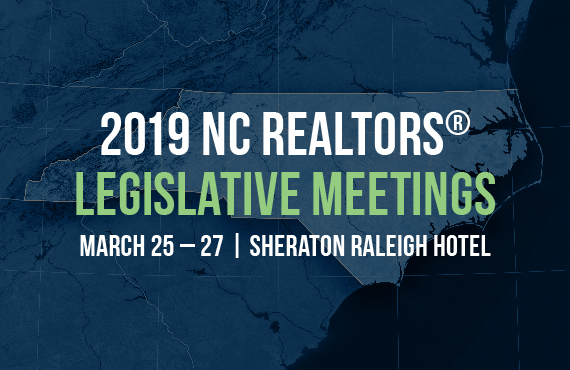 Make plans to attend NC REALTORS® 2019 Legislative Meetings
Your NC REALTORS® lobbying team stays engaged on important activities at the legislative level on a daily basis, but it's also important for YOUR elected officials to hear directly from YOU. Join us and Rally in Raleigh at Legislative Day on Wednesday, March 27. During the rally, you'll hear from key leaders in the General Assembly. Then, meet face-to-face with your members of the House and Senate to tell them how their decisions directly impact your community. Register »
---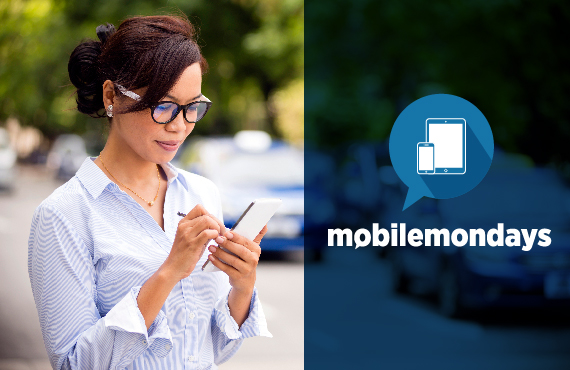 Mobile Mondays – Working Safely, Protecting Your Clients and Making More Money!
Join us Monday, March 4 at 1pm for a quick Facebook Live session with Tracey Hawkins also known as Tracey, the Safety Lady. Learn how to work safely and add value to the relationship with your clients. Mobile Mondays is a members-only, epic benefit for NC REALTORS® via a closed Facebook group (join here). It's not just another discussion forum!

Want to be a featured expert? Email aross@ncrealtors.org for more information.
 
---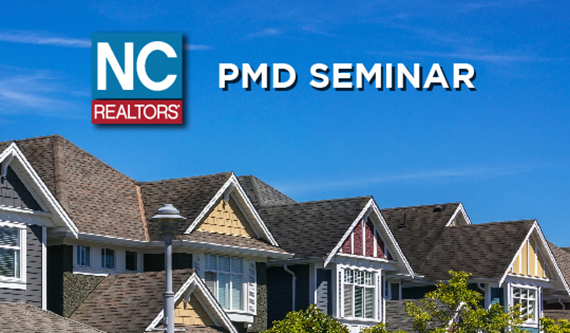 Upcoming Property Management Classes
The Property Management Division is working with Capital Real Estate School to bring you "Property Management: Ethics, Service Animals, Legal Issues and Current Affairs" This 4-hour CE course provides an overview of service animals, ethics for property managers and property management pitfalls to avoid. Here are a few upcoming opportunities to complete this course:
---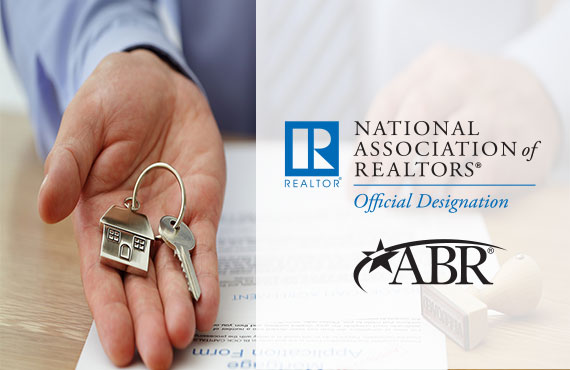 GROW | Sign up for the next ABR class!
Home buyers need a REALTOR® with knowledge and expertise to represent them throughout a real estate transaction. With the ABR® designation, that REALTOR® is you! Sign up for the next ABR class in Carteret County, March 6-7. Register »
Registration deadline: March 2