Legal Q&A | Can language regarding payment of my brokerage fee be added to an offer?
QUESTION: I am representing a buyer who is very interested in making an offer on a "FSBO" property. I presented an Unrepresented Seller Disclosure and Fee Agreement (Form 150) to the owner, but she is unwilling to sign it because she doesn't want to pay my firm a fee if my client purchases her property. I explained to my buyer that if the seller is unwilling to pay the fee, he will have to pay me himself if wants to buy the property. He still wants to make an offer and has requested that language be added to the Offer to Purchase and Contract that would make the seller responsible for paying my firm's fee. Is that permissible?
---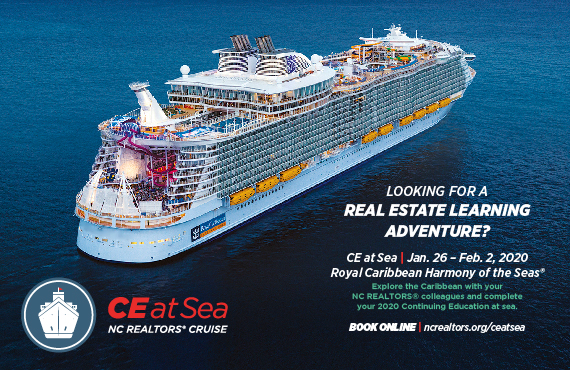 CE at Sea | Complete your 2020 CE with Bill Gallagher on a Royal Caribbean cruise
Set sail with NC REALTORS® on the world's largest cruise ship for our third annual CE at Sea educational adventure, January 26- February 20, 2020. Not only will you explore the Eastern Caribbean with your NC REALTORS® colleagues, but you'll also get the unique opportunity to complete your 2020 Continuing Education at sea with instructor Bill Gallagher. Learn more »

 
---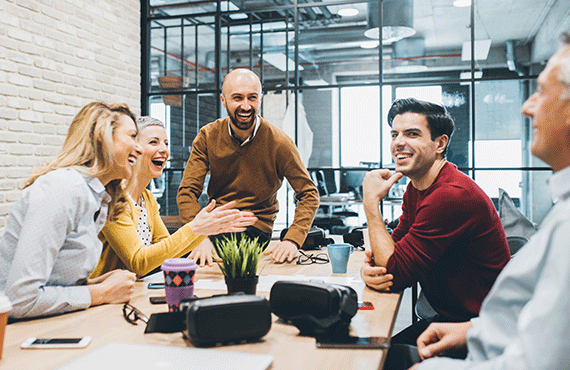 Apply for the Innovative Grant Program today!
The Innovative Grant Program is available on an annual basis to local associations across North Carolina. NC REALTORS® looks for new programs, events or plans that change the way business is typically thought about, made or conducted. This opportunity empowers local associations to develop and nurture great ideas into actionable programs, which may otherwise be cost-prohibitive. It also elevates the REALTOR® brand through innovation.

A total of $15,000 will be available for the Innovative Grant Program every fiscal year (up to $5,000 per association per cycle). Applications will be received and reviewed once per year. The due date is July 1, 2019. Apply now »
---

3 Ways to Breeze Through the Next Tax Season
Would you trade 24-seconds a day during the year, to TOTALLY ELIMINATE your anxiety and the late-night hair-pulling experience of doing your business taxes? Join REALTOR® Partner, Taxbot, this Wednesday May 8 at 12PM for a webinar and learn the three elements to build into your business so you can breeze through tax season next year. Register here »
 
---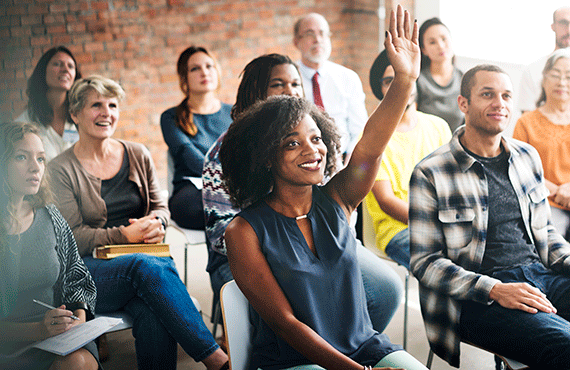 Increase your earning potential through NC REALTORS® professional development opportunities
NC REALTORS® provides multiple classes, across the state and online that help you increase your earning potential and build better relationships with your clients. Here are some upcoming courses: