Legal Q&A | Can a listing firm be liable for floor damaged at an open house?
QUESTION: This past weekend I hosted an open house for one of my listings. Lots of potential buyers attended. At one point during the event, I walked upstairs with a prospective buyer, and I heard someone enter the front door. As I made my way down, I heard a strange noise being made on the hardwood floor. One of the guests was using a walker that was scratching the floor. We found the walker's missing plastic foot on the front steps and refitted it, but the floor suffered significant damage right in the middle of the hall.

When I told the seller what happened, he blamed me for not being at the front door to greet the guests. He is demanding that I pay for the floor repair even though he authorized open houses in the listing agreement. Do I have to pay to fix the floor?
---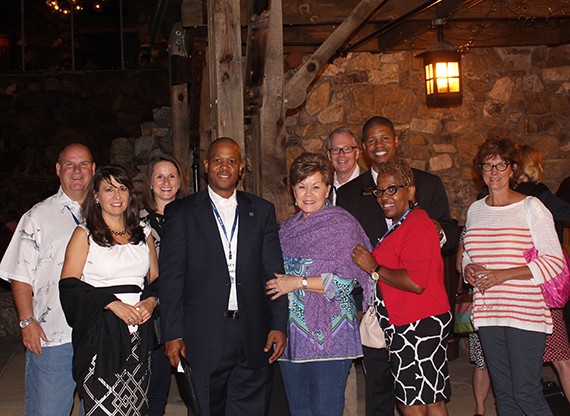 XCHANGE '19 | Maximize your networking opportunities
Networking events at XCHANGE '19 provide you the opportunity to focus on expanding your professional network and strengthening your connections. Visit old friends and meet new friends at these events:
Par 3 Pub Crawl
Club X Dance Party featuring Perfect 10 band
DJ Bingo Night with NC REALTORS® PAC
Don't miss out on all the fun! Join NC REALTORS® at XCHANGE '19 on September 14-17 in Pinehurst. Register today »
 
---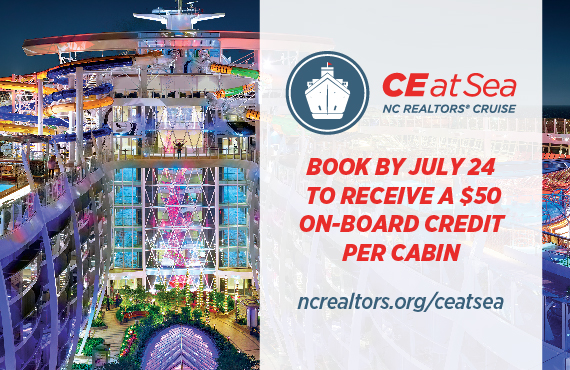 CE at Sea | Register by July 24 to receive $50 on-board credit
Set sail with NC REALTORS® on the world's largest cruise ship for our third annual CE at Sea educational adventure, January 26- February 2, 2020. Not only will you explore the Eastern Caribbean with your NC REALTORS® colleagues, but you'll also get the unique opportunity to complete your 2020 Continuing Education at sea with instructor Bill Gallagher. Book by July 24 to receive a $50 on-board credit per cabin. More details here »
---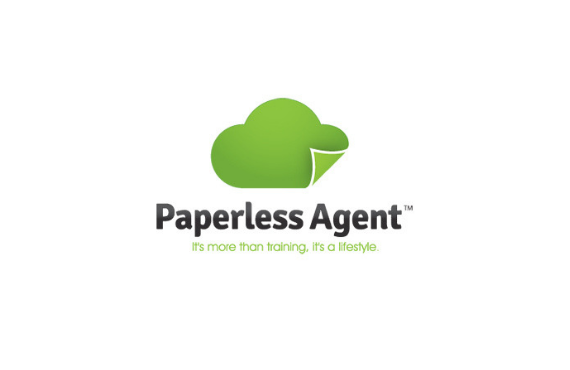 Webinar| 90-Day Agent Marketing Plan
Pick up your phone and throw it out the window. You don't need it anymore to chase prospects or do any form of cold calling. The only reason you'll have to pick up the phone again is to answer incoming calls from people who are eager, willing and able to work with you.

How? You'll see exactly how when REALTOR® Partner The Paperless Agent reveals their "90-Day Agent Marketing Plan" during an exclusive webinar on Thursday June 13. Secure your spot »
 
---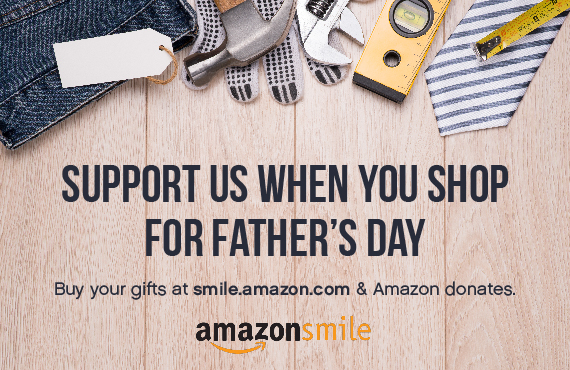 Shop AmazonSmile and support the NC REALTORS® Housing Foundation
Father's Day is almost here. Show dad some love with a gift from AmazonSmile. Amazon will donate a percentage of your purchase to the NC REALTORS® Housing Foundation, your housing opportunity foundation. Start shopping today »