Legal Q&A | When may a buyer terminate a contract if there is a problem with the seller's title?
QUESTION: My buyer client is under contract using the Offer to Purchase and Contract (Form 2-T). As a result of his inspections, the buyer wants to negotiate either a reduction in the purchase price or a substantial credit in lieu of repairs. I was preparing an Agreement to Amend Contract (form 4-T) to present to the listing agent for the seller's consideration when the listing agent called to inform me that she had just found out that there is a problem with the title to the property. The problem can supposedly be fixed if the seller's sister—who he hasn't seen or spoken to in years—will sign a quitclaim deed to him.

My question is, may the buyer terminate the contract now for breach of contract and get a refund of his due diligence fee and due diligence costs, or should he still attempt to amend the contract to reduce the purchase price or get a credit in lieu of repairs?
 

Changes to a number of residential, commercial and property management forms in the NC REALTORS® forms library take effect today, July 1. Review the recent forms changes here.
 
---

XCHANGE '19 Expo | 70 exhibitors with the latest trends and products for you
We are only a few months away from XCHANGE '19, our annual Convention & Expo in Pinehurst. The year's expo is performance driven, with exposure to products and services that have a direct impact on your business. Speak to over 70 exhibitors about how to work smarter, attract more leads and close more deals. Register here »
---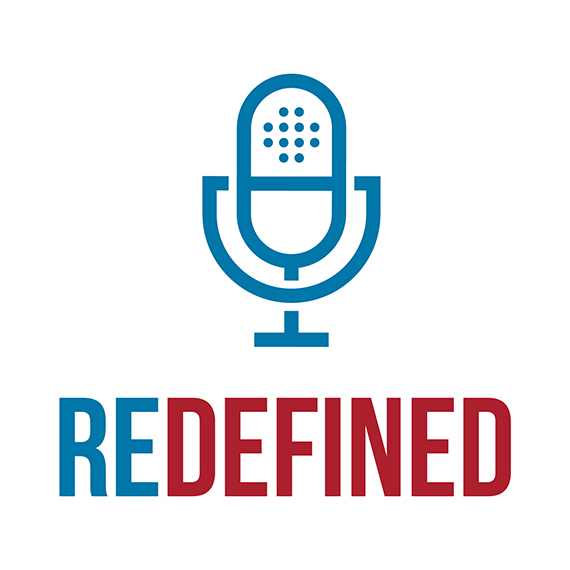 Podcast | Master the science of body language and hear what's happening in DC
Being a REALTOR® is more than just selling houses. In our new podcast series sponsored by Century 21, we're highlighting our epic members through discussions with innovators and influencers, plus giving you an inside look at what's going on at the association.

On our latest episode, NC REALTORS® staff share some quick association updates and tools for business success. Seth Palmer gives an update on what went down during the REALTORS® Legislative Meetings, and Nicole Arnold and Nick Scarci discuss the book "Without Saying a Word: Master the Science of Body Language."

Listen on Soundcloud, iTunes, Google Play and Spotify.
 
---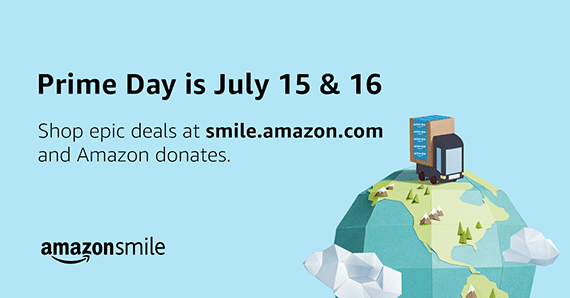 Use AmazonSmile on Prime Day on July 15 & 16
Amazon Prime Day -- one of the biggest online sales of the year -- begins on July 15 at 3:00 A.M. ET and lasts through July 16. If you are a Prime member, prepare yourself for a smorgasbord of deals comparable to Black Friday.

While enjoying the sale, take advantage of AmazonSmile. This is the same Amazon that you know and love and will not affect the cost of your purchase at all, but it will give you the added bonus of having 0.5 percent of your purchase price donated to the NC REALTORS® Housing Foundation. Score sweet sales and support your housing opportunity foundation. What's not to love? Shop using this link.
 
---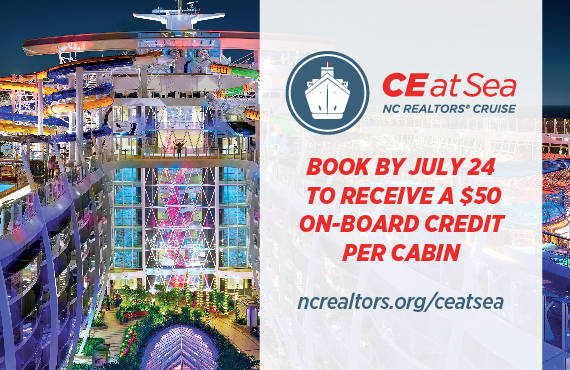 CE at Sea | Register by July 24 to receive $50 on-board credit
Set sail with NC REALTORS® on the world's largest cruise ship for our third annual CE at Sea educational adventure, January 26- February 2, 2020. Not only will you explore the Eastern Caribbean with your NC REALTORS® colleagues, but you'll also get the unique opportunity to complete your 2020 Continuing Education at sea with instructor Bill Gallagher. Book by July 24 to receive a $50 on-board credit per cabin. More details here »