Legal Q&A | Can I provide neighborhood demographic information to a buyer client?
QUESTION: I have a buyer client from out of town who has asked me about neighborhood demographics in the areas where he is looking at homes. I know that there are limits on what I can tell him. What are the rules?

Changes to a number of residential, commercial and property management forms in the NC REALTORS® forms library took effect July 1. Review the recent forms changes here.
 
---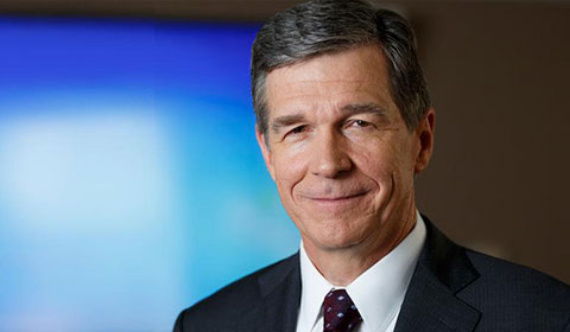 NC REALTORS® leadership meets with Governor Cooper
On Thursday, NC REALTORS® President Asa Fleming, along with Chief Executive Officer Andrea Bushnell and Senior Vice President for External Affairs Mark Zimmerman met with Governor Roy Cooper at the Executive Mansion to discussion important NC REALTORS® issues like association health insurance, economic development, and affordable housing.
 
---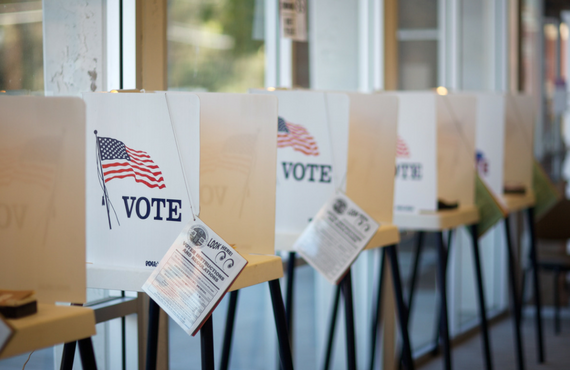 Important Changes to the NC REALTORS® Electioneering Process
If you plan to run for elective office for the 2021 term and beyond, please take note of the following changes to our policies.
Election Cycle: A new election cycle begins on the first day of the NC REALTORS® Annual Convention. Any candidate announcement, endorsement or electioneering may not take place until the first day of the NC REALTORS® annual convention preceding the year of their election and provided the candidate has submitted an application in advance.
Applications Due Prior to Announcement: A candidate for NC REALTORS® elective office who plans to announce their candidacy, engage in any electioneering or be endorsed at the NCR Annual Membership Meeting or a Board of Directors meeting must submit an application to NC REALTORS® two weeks in advance of that meeting.
Early Certification: A candidate may request early certification of their application by the Certifying/Recruiting Committee provided they meet certain requirements for early certification. Applicants interested in early consideration of their application by the NC REALTORS Certifying/Recruiting Committee should contact Donna Peterson for complete information.
Any questions regarding the above changes, or a request for a candidate application, should be sent to dpeterson@ncrealtors.org.

 
---

Time is running out! Register early to receive a discount
We are excited to host a five-day Certified International Property Specialist (CIPS) course starting on August 5 at the Raleigh Regional Association of REALTORS®. REALTORS® who attend will fulfill the classroom requirement and be on track to finally receive their CIPS designation. Don't miss this chance to grow your business, expand your real estate reach, learn unique marketing strategies and double your production potential. Register by July 22 to receive a discount!

 
---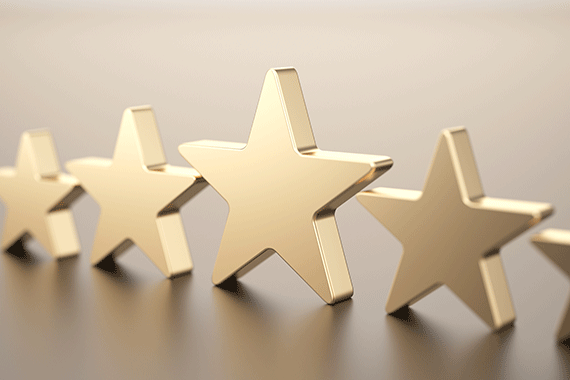 NC REALTORS® 2019 Innovation Grant Recipients
Three local REALTOR® associations were recently awarded 2019 Innovation Grants by NC REALTORS®. Raleigh Regional Association of REALTORS®, Land Of The Sky Association of REALTORS®, and Charlotte Region Commercial Board of REALTORS® each received a $5,000 grant. The grant program funds innovative community programs across the state, which closely align with the REALTOR® mission and values. NC REALTORS® sought out programs, events, or plans that change the way the real estate industry is perceived or how business is conducted. Learn more about how these associations plan to use their grants »

 
---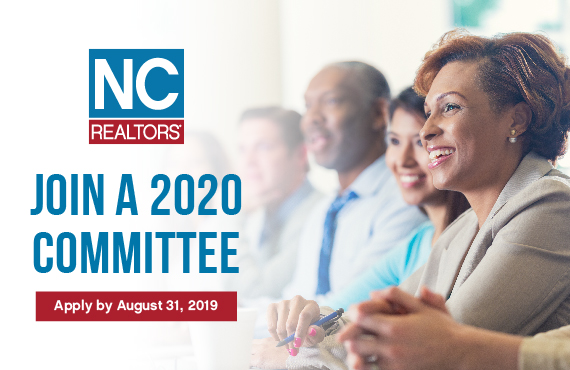 ENGAGE | Interested in making a difference and serving on an NC REALTORS® committee?
The deadline is fast approaching to join an NC REALTORS® Committee. Don't miss this opportunity to develop leadership skills and make a positive impact on the real estate community in North Carolina. Submit your request to become a committee member by August 31, and you could identify new opportunities, guide NC REALTORS® projects and policies and make a difference at the state level. Factor your own personal skills into the committee request by indicating your top three committee choices. Don't miss your chance to lead NC REALTORS®. Apply today »