Legal Q&A | Can a strikethrough in Form 2-T make the contract contingent on the buyer's obtaining a loan?
QUESTION: Before submitting his offer, my client crossed out the note in paragraph 5 of the Offer to Purchase and Contract (Form 2-T) that reads:
NOTE: Buyer's obligations under this Contract are not conditioned upon obtaining or closing any loan. Some mortgage loan programs and Down Payment Assistance programs selected by Buyer may impose additional repair obligations, conditions or costs upon Seller or Buyer, and more information may be needed.
The buyer believes this revision will protect his Earnest Money Deposit if he cannot obtain a loan. Is he correct?
---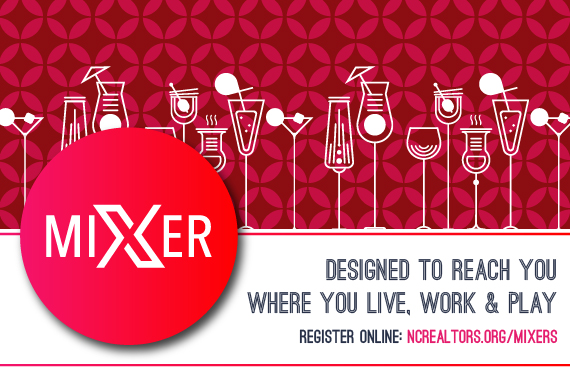 NETWORK | Sign up for a MIXer in your area!
Everyone loves a good mixer, that's why we're bringing one to an area near you this fall! Enjoy free food and drinks, network with your colleagues, meet new contacts for referrals and learn more about epic NC REALTORS® member benefits. Join us at one of these upcoming MIXers:
---

THRIVE | Last chance to apply for the NC REALTORS® William C. Bass Leadership Academy
Tomorrow is the last day to apply for the William C. Bass Leadership Academy class of 2020. This program identifies, inspires and mentors emerging leaders by teaching the necessary skills to become a more positive influence within the community and industry. Make 2020 your year for leadership development. Apply here »

 
---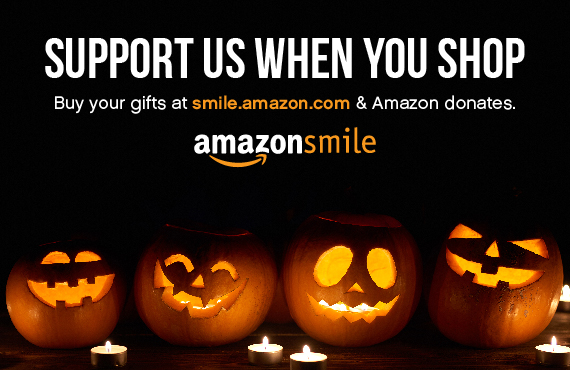 Shop AmazonSmile for fall goodies, Halloween costumes and more!
Halloween is right around the corner. Find your perfect Halloween costume with AmazonSmile and support the NC REALTORS® Housing Foundation at the same time. When you shop AmazonSmile, you'll find the exact same low prices, vast selection and convenient shopping experience as Amazon.com, with the added bonus that Amazon will donate a portion of the purchase price to NC REALTORS® Housing Foundation. Start shopping »

 
---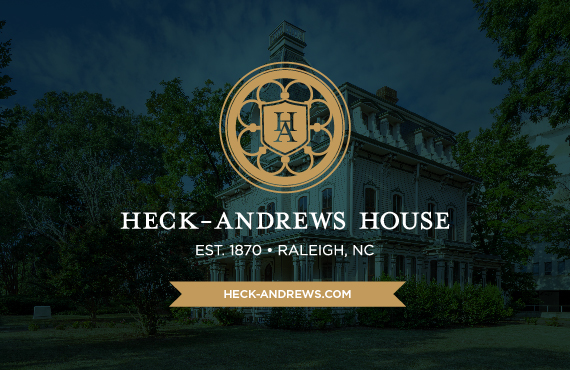 Explore the Heck-Andrew House on Instagram
Journey along as we restore the historic Heck-Andrews House to its original glory. We have already discovered so many exciting things as we bring this beautiful home back to life. Marvel at all these hidden treasures by following @HeckAndrewsHouse on Instagram.

If you don't have Instagram, don't worry! All posts are archived on heck-andrew.com.
---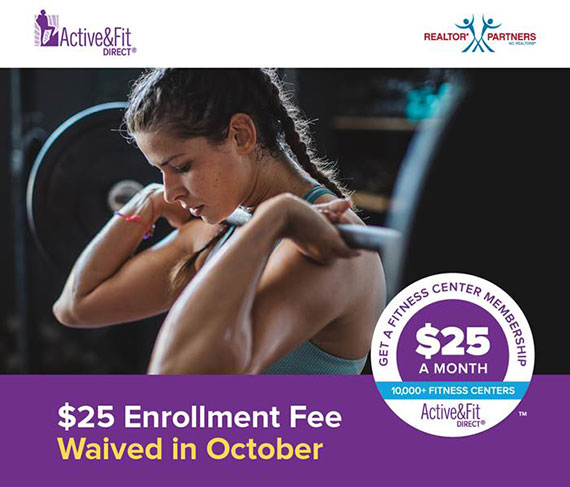 SAVE | Get your workout on with REALTOR® Partner Active&Fit Direct
REALTOR® Partner Active&Fit Direct allows you to choose from 10,000+ fitness centers and YMCAs nationwide for just $25 a month (plus a $25 enrollment fee and applicable taxes). Use promo code OCT2019 at checkout and get your $25 enrollment fee waived!

Visit ncrealtors.org/save and click the Active&Fit Direct logo to get started! Remember, you must be logged in to enroll at the special rate mentioned above!