Legal Q&A | Are the prorations of taxes and rents affected by a delay in Closing?
QUESTION: I represented the seller in the sale of a residential rental property that was scheduled to close last Friday. Everything was signed at the closing attorney's office, the buyer's loan was funded, and the buyer made their down payment, but the attorney was unable to record the deed and deed of trust until Monday because the Register of Deeds Office closed unexpectedly due to a bad storm. I just got a call from the buyer agent saying that the prorations of the real property taxes and rents have to be revised. According to the buyer agent, the definition of "Closing" in the Offer to Purchase and Contract (Form 2-T) states that Closing is not completed until the deed and deed of trust are recorded, and since the deed and deed of trust were not recorded until Monday, the prorations on the Closing Disclosure are not accurate. Is she right?


IMPORTANT ZIPFORM® INFORMATION: All NC REALTORS® have free access to zipForm® Plus (online version). If you are still using zipForm® Standard (desktop version) or other zipLogix products, you may be contacted to renew. If you have any questions on the status of your zipForm® account, please contact zipForm® support at 586-840-0140. Support is available Monday- Friday (24 hours a day) and 10:00am to 10:00pm on weekends and holidays.

 
---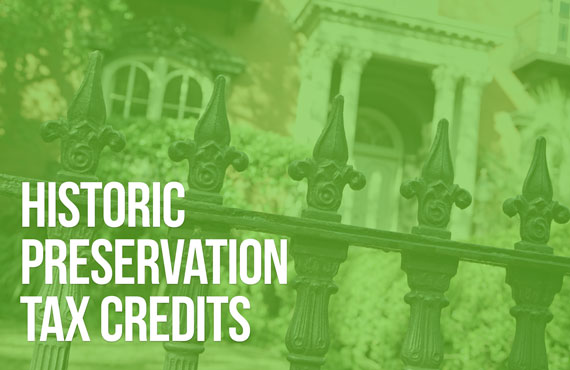 Update on Historic Preservation Tax Credits
While the REALTOR® Advocate takes a brief hiatus, here is a quick update on an important NC REALTORS® Legislative Priority: Historic Preservation Tax Credits. On Friday, November 1, Governor Cooper signed House Bill 399 "Extend Tax Credits/Other Finance Changes." This bill included numerous changes to the state's tax laws which were included in the 2019 Appropriations bill which Cooper vetoed earlier in the year. Under the new law, the sunset for the Historic Preservation Tax Credits is extended until January 1, 2024. If no action had been taken, these credits would have expired on January 1, 2020. Keep watching the REALTOR® Rundown for more updates in the coming weeks, and make sure you don't miss the REALTOR® Advocate later this month.

 
---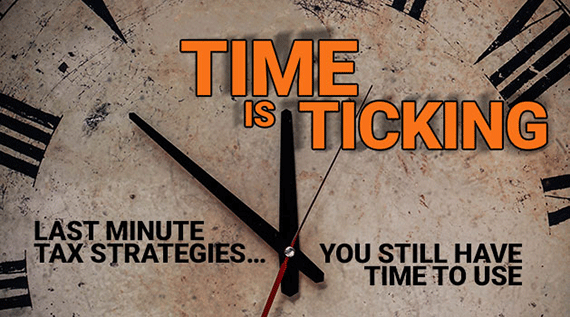 Last Minute Tax Strategies You Still Have Time to Use
You are in the fourth quarter of your tax year. You probably haven't wanted to think about taxes since you filed for last year (who does right?), but now is the time to engage if you want to be able to eke out your own win. Join REALTOR® partner Taxbot TOMORROW, November 12 at 12PM for a FREE webinar, "Stage Your Own Fourth Quarter Comeback." Learn how to squeeze out every last possible deduction available to you with the limited amount of time we have left in the year. Sign up »

 
---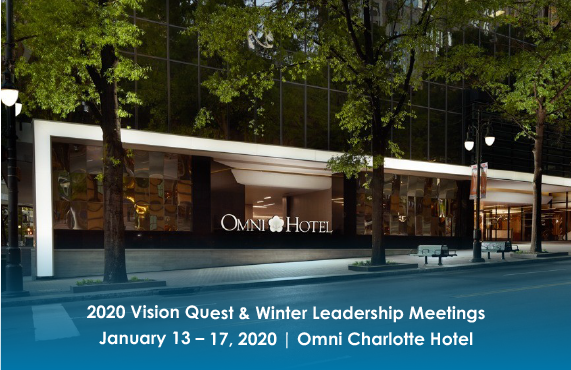 Vision Quest & Winter Leadership Meetings
Every January, NC REALTORS® kicks off the year with Vision Quest & Winter Leadership Meetings. This year's event will be held January 13-17 at the Omni Charlotte Hotel. Click the links below to register or download our Vision Quest/Winter Leadership Meeting app for more information.
REALTOR® Party & NC REALTORS® PAC Training, January 15 – REGISTER
Vision Quest, January 14-15 – REGISTER
Committee Meetings, January 13-17
Board of Directors Meeting, January 17
Hotel Accommodations: NC REALTORS® has arranged for a block of rooms at Omni Charlotte Hotel at the rate of $215, plus applicable state and local taxes. Room cut-off date is Monday, December 23, 2019 and subject to availability. Reserve your room online »
---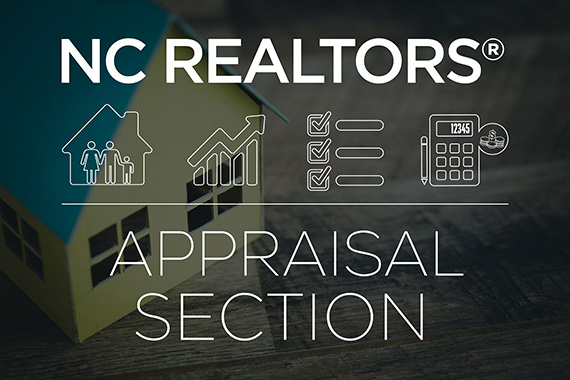 Discounts on CE for NC REALTORS® Appraisers | Join today!
Not a member of the NC REALTORS® Appraisal Section? Join today and gain access to a network of North Carolina appraisers, enjoy discounts on CE classes, receive advocacy support through NC REALTORS® legislative staff in Raleigh and be the first to know of news and legislative activity related to you and your business. Join today »

Act now! Those who join receive a one-time $35 discount* to any 2019 BrightPath Education Services appraisal CE class. Browse a list of classes »

*To receive the $35-member discount, you must register by contacting BrightPath Education Services direct at 800.268.6180 or email registrar@brightpathedu.com.

Questions? Contact Denise Daly, NC REALTORS® Appraisal Section staff liaison, at ddaly@ncrealtors.org.

 
---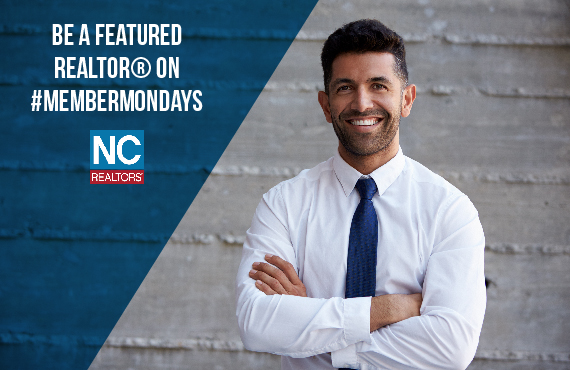 #MemberMondays | We want to share your story!
NC REALTORS® are more than brokers, members and people. You are problem-solvers, opportunity finders, and hard workers. You are constantly hustling to improve the lives of your clients and your communities because – That's Who You R®. It's time we turn the spotlight on you. We want to tell your story. If you are interested in being highlighted or want to nominate another member, please fill out this form.