Legal Q&A | What should I do if my client disappears?
QUESTION:I have a difficult client who lives out of state. They have never been good about returning phone calls or emails, and I have not heard anything from them in two weeks despite multiple attempts to reach them. An offer came in two days ago, and I sent it to the seller right away. There's been no response, and this is not the first time the seller has ignored an offer. I really just want to terminate the listing agreement with this client, but I know they are not going to sign anything. What can I do?
 
---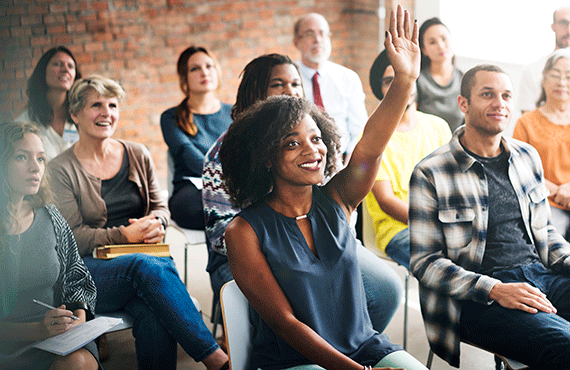 Get more listings, close more deals and fill that wallet – NC REALTORS® can help!
Take control of your future and start your professional development journey with NC REALTORS® in 2020. By earning specialty designations and certifications, you not only stay on top of the latest industry best practices, but you increase your earning potential and build better relationships with your clients. And, sometimes you can earn CE.

Join us for a live course, or do it on your own time through our library of Online Courses.

Upcoming live classes:
---

Support NC REALTORS® Gives Back Day with your loose change – every penny counts!
NC REALTORS® Gives Back Day is coming up June 24. Help support this statewide service initiative by donating your loose change in the designated Coins for Caring container at your local association. The money raised will be collected by the NC REALTORS® Housing Foundation and then used to assist local association Gives Back Day projects through matching grants. Local associations must apply by May 31, 2020. Learn more>>
---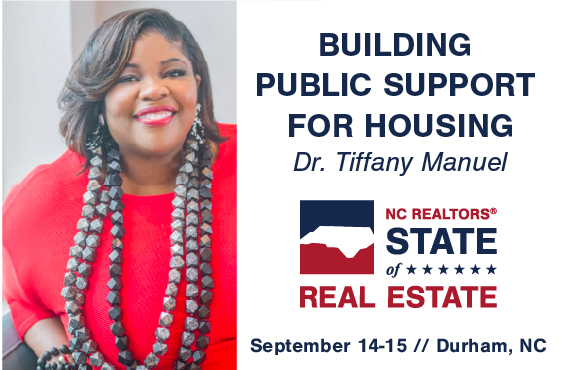 Are You as Persuasive as You Can Be? Find out at the State of Real Estate
How about when it comes to the need for affordable housing? Dr. Tiffany Manuel is a pro at this. She helps innovators and change-makers all over the country build stronger, more diverse communities and now she's bringing that insight to our State of Real Estate event, September 14-15 in Durham. You don't want to miss this! Join us and learn how to build public support for housing in your community. Register here>>
 
---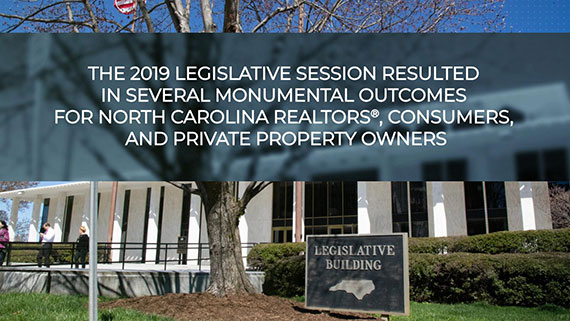 ADVOCATE | NC REALTORS® 2019 Legislative Victories
NC REALTORS®, you stepped it up this year! You acted and engaged on important issues facing your industry and your clients. Because of YOU, 2019 was one of the most successful years in our association's advocacy history. We had wins on 4 of our top 5 priorities, with 2 of them being transformative victories: Private Road Maintenance Agreements & Health Insurance for Independent Contractors.

Watch this video to learn about our 2019 advocacy success and visit ncrealtors.org/advocate to stay up-to-date on all of our legislative activity throughout the year. Thank you again for your support and willingness to act. We could not do it without you.  
---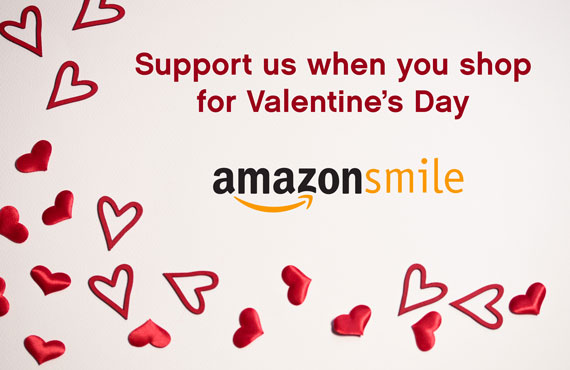 All you need is love (and AmazonSmile)
Valentine's Day is quickly approaching! Don't freak out if you haven't purchased a gift for that special someone. Buy your gifts using smile.amazon.com and Amazon will donate 0.5% of your purchase to NC REALTORS® Housing Foundation, your housing opportunity foundation. It's a win-win for everyone, especially if you can take advantage of Prime two-day shipping. Start shopping>>