Dear Morgan,

Welcome to 2020 from the NC REALTORS® Government Affairs Team! This is an extremely important year in our advocacy efforts so we wanted to give you some insight on new programs before we release them to the membership. If you have any questions, please do not hesitate to reach out to Seth Palmer (spalmer@ncrealtors.org).
 
---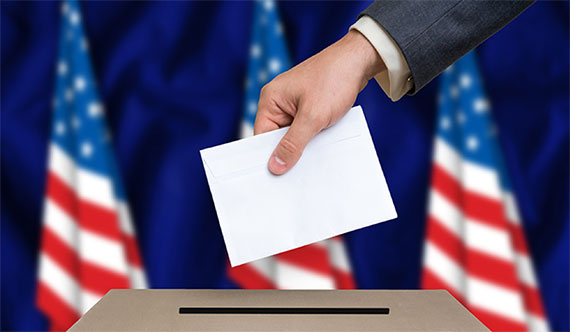 #NCREALTORSVOTE2020
With the March primary elections less than one month away (March 3), we have ramped up our voter information efforts. Make sure to like our upcoming social media posts and share our emails with your members. For a complete list of important dates and resources, check out ncrealtors.org/vote.
 
---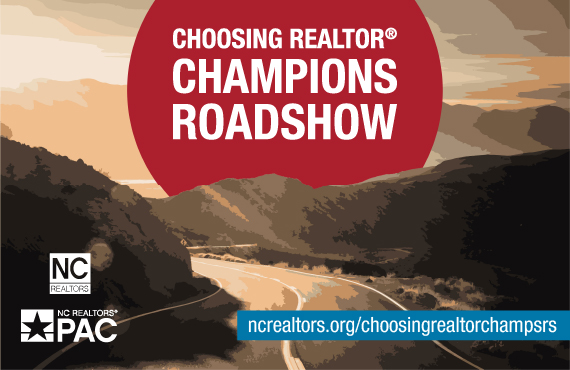 Choosing REALTOR® Champions Roadshow
Modeled after the great rock and roll tours of past generations, the Choosing REALTOR® Champions Roadshow is going to be coming to cities and towns across North Carolina teaching REALTORS® about how to support elected officials who support REALTOR® issues. Since we can't come to every area of the state, it's up to you to tell us where we need to be!

Sign up to bring the tour to your area.

For more information on the tour, check out
ncrealtors.org/choosingrealtorchampsrs
 
---

Data Update: Broker Involvement Program Participants
As our membership grows and we expand our advocacy offerings, we don't want to forget about previous programs. We know that it is hard to keep track of all of the various email changes and company changes by your members, but we do know that without good data, our advocacy can suffer.


One program that we know needs some clean-up is the NAR Broker Involvement Program, or BIP. Over the years, NAR and NC REALTORS® have launched multiple efforts to encourage brokers (in our case, BICs) to sign-up for the program. The problem has been that we don't have an easy way to check if those folks are still active or if they still want to participate in the program.

So here is where we need you help. This is a list of the 543 North Carolina brokers who have signed up for the program. The list includes the broker's name, company, and city. It can be filtered alphabetically and has a search function.

If each of you can take a look through this list and see if there are any glaring changes needed (i.e., a person is no longer a member for any reason). Once you have built a list, please email them to Anna Harvey (aharvey@ncrealtors.org). She will collect them and send them to NAR for further action.

We will be launching an informational Broker "Call for Action" through the platform in March so it is important that we get some of the changes made before then.
 
---



SPC Program Revamp
As we enter another important legislative session, we want to make sure we have all the tools in our toolbox to be successful. State Political Coordinators, or SPCs, are a valuable part of NC REALTORS®' advocacy efforts. Modeled after the Federal Political Coordinator program, SPCs are selected because of their close, personal relationships with members of the North Carolina General Assembly. They are at the front lines of each of our advocacy efforts, communicating directly with their assigned legislators on key issues for our industry.

We have put together a lot of resources for you to share with your members. Check them all out on ncrealtors.org/spc.
 
---

Coming Soon
We continue to build a lot of new tools to engage with you and your members. We will give you previews in advance of their launch. Coming in March: a new REALTOR® Party Mobile Alert Challenge, giving your association and your members cool incentives for signing up as part of the REALTOR® Party Mobile Alert program. Stay tuned for more details!