Legal Q&A | When can the seller terminate the contract under the COVID-19 Addendum?
QUESTION: One of my listings went under contract early this year. The parties signed the COVID-19 Addendum (Form 790) a couple weeks ago, because the city imposed a stay at home order and the buyer and seller were not sure if more time would be needed to complete the transaction. So far, the transaction has proceeded without needing more time.

The buyer and seller have a mutual acquaintance, and today this acquaintance informed the seller that the buyer might lose their job. Now the seller is worried that if the buyer extends the deadlines under Form 790 to accommodate due diligence inspections, the buyer could lose their job in that additional time and end up terminating the contract. Obviously, this would significantly delay the seller's ability to resell to another buyer. Can the seller just terminate the contract?

Over the past several weeks, NC REALTORS® has received questions from members across the state regarding the COVID-19 pandemic. Here are examples of some of the questions we have received, and the guidance we are giving in response to those questions.
---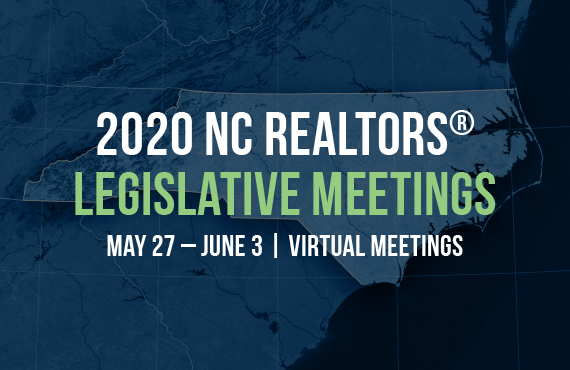 Legislative Meetings Going Virtual
Governor Cooper's plan to ease his Stay At Home order in phases makes it very unlikely that we will be able to hold our Legislative Meetings in person. Instead, we will be moving our events to a virtual platform on May 27 – June 3, 2020. We will provide a more detailed schedule within the next few weeks. Committee members, be on the lookout for an email update regarding your committee meeting time and connection link.

*For those who have confirmed guestroom reservations at the Sheraton Raleigh Hotel, the hotel will take automatically cancel and refund all guestroom reservations this week. You do not need to call the hotel.
---

NAR Committee applications deadline extended to June 1!
The NAR Committee Application process is now open and the deadline for submitting your application(s) has been extended to June 1 to be considered for a committee leadership or member position.

Being on a committee allows you to contribute to the decision-making process, and gain national experience beneficial for those seeking a leadership role.

You are encouraged to submit multiple applications (up to five) in order to be considered for all committees you have an interest in serving on; however, members will only receive one appointment, per current policy. You should seek up to three endorsements per application. You must complete your expertise profile to be considered for a committee.

Answers to general questions related to NAR's Committee appoint process is available on our website.
 
---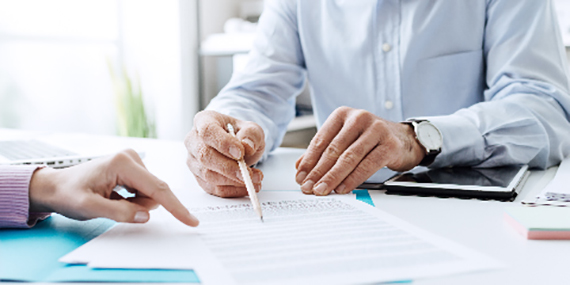 Contract Forms Changes
With the exception of the following forms, new and updated NC REALTORS® forms will be available on July 1, 2020. We will send detailed instructions on how to renew your NC Forms Licensing Agreement in the very near future.

In light of the National Association of REALTORS® MLS Clear Cooperation policy goes into effect on May 1, 2020, NC REALTORS® is releasing the following Residential Listing Agreement forms prior to May 1, 2020. Please note the following updated forms:
Form 101 – Exclusive Right to Sell Listing Agreement (REV 5/2020) (© 5/2020)
Form 101G – Guidelines for Exclusive Right to Sell Listing Agreement (REV 5/2020) (© 5/2020)
Form 103 – Exclusive Right to Sell Listing Agreement (Vacant Lot/Land) (REV 5/2020) (© 5/2020)
Form 103G – Guidelines for Exclusive Right to Sell Listing Agreement (Vacant Lot/Land) (REV 5/2020) (© 5/2020)
Form 105 – Internet Advertising Addendum
A list of these forms and a detailed summary of the changes are available on the NC REALTORS® website.
 
---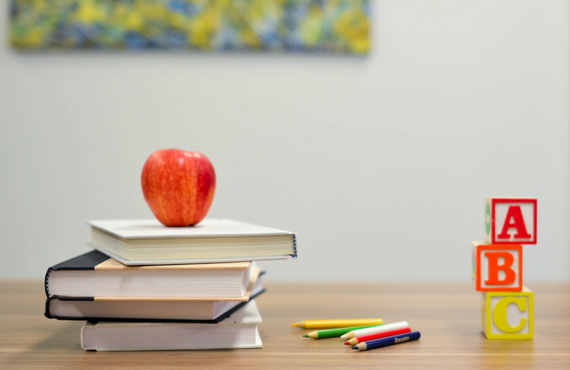 Real Estate Commissions Issues Guidance Following Emergency Rules
Following the passage of emergency rules in March and April to address issues during the current coronavirus crisis, the NC Real Estate Commission issued additional guidance for licensees. This guidance is included on their website, as well as in the link below.

Frequently Asked Questions - LICENSEES RE: Emergency Rule 58G .0104

In addition to guidance for Licensees, there is also additional information for Applicants and Instructors.

As we have previously presented, these rules pertain specifically to education requirements and an allowance for courses to be completed through synchronous distance-learning platform during this time. They also provide an opportunity for an extension to be granted to brokers related to education requirements for re-licensing.

If you have not completed your required CE hours by June 10, the Commission will grant an automatic 90-day extension. No request form is needed. The normal CE course blackout from June 11-30 will still be in effect so no courses for credit will be offered during this period.

NC REALTORS®, in partnership with NAR, has made numerous online CE classes available to members, some at discounted rates. For a complete list of courses, check out the Education Roundup.
 
---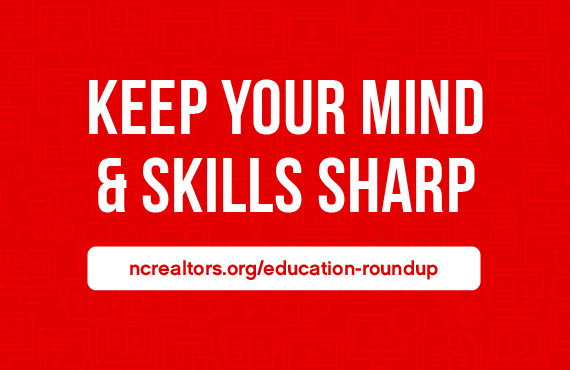 Keep Your Mind and Skills Sharp
Learn new skills and enhance your ability to keep your business going in these uncertain times. Take advantage of one of these discounted or free online training opportunities:
To view a full list of current professional development options, visit the Education Roundup resource page >>.
---

Experience the Region 4 REALTORS® Conference & Expo through our Scholarship & Mentor Program
New to the industry, or apprehensive about attending your first NC REALTORS® Conference & Expo? Our Scholarship & Mentor program was designed just for you! Ten scholarships are available to help cover the costs of the event (October 12-October 13 in Savannah, GA), plus winners will be paired with a mentor to help navigate and make the most of the conference experience. You must have been in the real estate industry for a minimum of one year to be eligible for the scholarship. Apply NOW before the May 1 deadline >>
---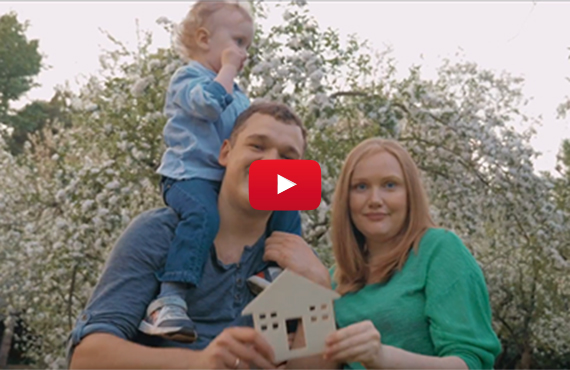 Make an impact on housing with the help of a NC REALTORS® Housing Foundation matching grant
Since 2004, the NC REALTORS® Housing Foundation has awarded Matching Grants to qualifying nonprofits that partner with local REALTORS® associations to improve housing. If your local association is interested, apply by April 30. The maximum grant amount awarded is $4,000. Apply now »