Legal Q&A | May a listing agent wait up to three days before delivering my buyer's offer?
QUESTION: I delivered an offer to a listing agent 24 hours ago and just found out that she has not submitted my offer to her seller. When I asked why, she told me that she was waiting on two other offers that she expected to receive today, and would be submitting all of the offers to her client simultaneously. Has the listing agent done anything wrong?
---

Watch the July 2020 Forms Changes overview with Will Martin
Last week, NC REALTORS® General Counsel Will Martin provided a brief overview of the 2020 Forms Changes on Facebook. Did you miss it? No worries! We recorded it, and now offer two ways to watch it:
---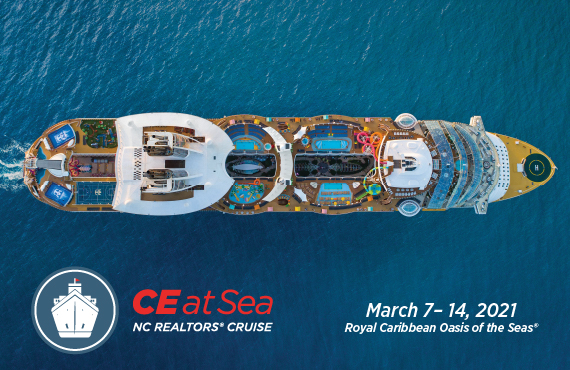 Complete your 2021 CE on a Royal Caribbean cruise
Ready to get out of the house and travel again? Set sail with NC REALTORS® for our annual CE at Sea educational adventure March 7-14, 2021. Not only will you explore the Eastern Caribbean with your NC REALTORS® colleagues, but you'll also get the unique opportunity to complete your 2021 Continuing Education at sea with instructor Mark Saunders. BONUS – receive a $50 onboard credit per cabin by completing your registration and cabin assignment before August 24, 2020. LEARN MORE »


 
---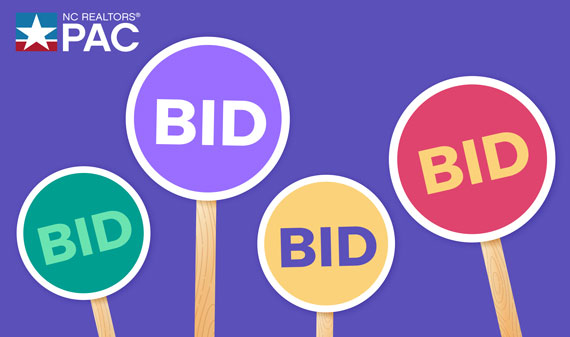 Don't miss the NC REALTORS® PAC Summer Auction
Want to know a great way to make your NC REALTORS® PAC investment for 2020? The NC REALTORS® PAC Summer Auction is going on now and will run through Friday, July 17 at 9:00 p.m. The majority of items have been purchased from local North Carolina businesses. We put our money where our heart is and hope you will do the same. Invest in NC REALTORS® PAC and support our efforts to promote pro-real estate legislation for our business, our clients, and our industry.To get started all you need to do is head over to our auction site and create an account! Start Bidding »


 
---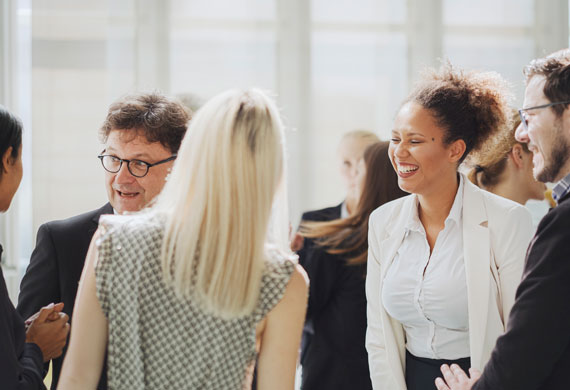 The time to get involved is now! Join an NC REALTORS® Committee
Committees help shape the direction of NC REALTORS® and its policies. Serving on an NC REALTORS® committee furthers your professional development, gives you leadership experience, expands your professional network, and strengthens your ties within the association. What's more, committee members are directly involved in identifying new opportunities, guiding projects, and offering their expertise. And, you get to travel to NC REALTORS® annual events across the state. Committee areas of interest include legislative, professional standards, diversity & inclusion, forms and more. SIGN ME UP »


 
---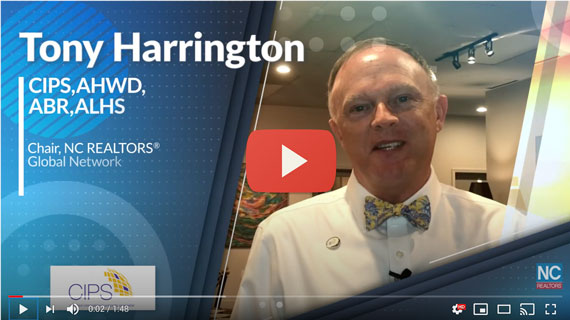 What can a CIPS do for me? Increase your earnings!
Foreign buyers purchased $78 billion of US existing homes in 2019. Want a piece of that pie? Join us for the Certified International Property Specialist (CIPS) Institute in August and expand your business beyond borders. This is the ideal time to earn this designation – we're offering it virtual and for the lowest price ever! Register by July 20 to save $100. Register Here »



 
---
Contributions to RPAC are not deductible for federal or state income tax purposes. Contributions are voluntary and are used for political purposes. Suggested amounts are merely guidelines and you may contribute more or less than the suggested amounts. The National Association of REALTORS® and its state and local associations will not favor or disadvantage any member because of the amount contributed or a decision not to contribute. You may refuse to contribute without reprisal. Your contribution is split between National RPAC and the State PAC in your state. NC RPAC supports the efforts of National RPAC and contributes a portion of its contributions to National RPAC. Contact your State Association or PAC for information about the percentages of your contribution provided to National RPAC and to the State PAC. The National RPAC portion is used to support federal candidates and is charged against your limits under 52 U.S.C. 30116. In-kind contributions/donations are not included for the purposes of the National RPAC State PAC split. NC law requires political committees to report the name, mailing address, job title or profession and name of employer or employee's specific field for each individual whose contributions aggregate is in excess of $50 in an election cycle. Contributions can only be accepted from individuals in the form of personal checks or credit cards. Contributions from corporations or business entities cannot be accepted. This solicitation was paid for by NC RPAC.