LEGAL Q&A | Broker-to-Builder Referral Agreement
QUESTION: I have a buyer agency agreement with some clients who are looking to build a custom home. They recently found some vacant land they want to purchase and are ready to meet with some builders who can design and build their custom home. I spoke to one of those builders and discussed how I might be compensated for referring my clients to him. If I can come to an agreement with the builder, is there a form I can use to confirm our fee arrangement?
---

Best Practices for Communicating Online
Are you struggling to adapt? Has COVID upended how you do business, and you're not sure how to get back on track? Join NC REALTORS® and Trista Curzydlo TODAY at 1pm for a Mobile Monday's discussion on how to adopt new or update current business practices for online. What conversations do you need to have with your clients that you haven't before? And how do you have them so that they follow guidelines given by the DOJ, WWC, and ADA?

Join us live at 1pm, or drop in after to watch the recording. Join The Group »
 
---

Earn your COE requirement for 2019-2021 with Leigh Brown
NAR requires you to take Code of Ethics training every 3 years. Have you completed yours for the 2019-2021 cycle? We've got a fun and easy way for you to do it. And yes – we said fun! Join NC REALTOR® Leigh Brown LIVE on Tuesday, August 11, for this year's virtual National Ethics Day. She'll review all 17 articles of the REALTOR® Code and discuss professional conduct, courtesies, business etiquette, and real-life scenarios. This is the most fun way to complete your Code of Ethics triennial requirement for 2019-2021!

View our list of local associations and boards participating in and streaming this event, then contact your local board to register.

 
---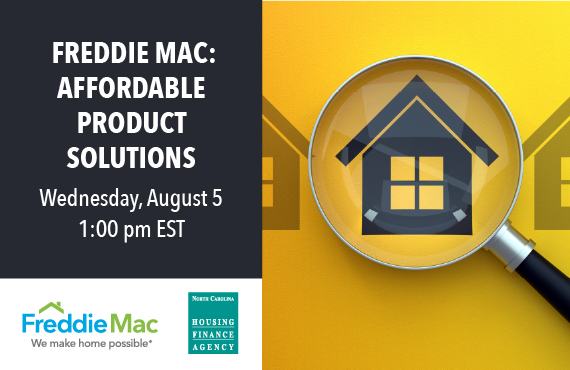 Webinar | Mortgages to Suit Your Clients' Needs
Have clients who are first-time homebuyers? Need down payment or closing cost assistance? Are self-employed? Have credit that is less than perfect? Join us for a webinar this Wednesday, August 5 at 1pm and hear directly from Freddie Mac and the North Carolina Housing Finance Agency on ways to educate your clients on their mortgage options. Freddie Mac also offers a series of tools to help you grow your business and reach even more clients. Sign Me Up »
---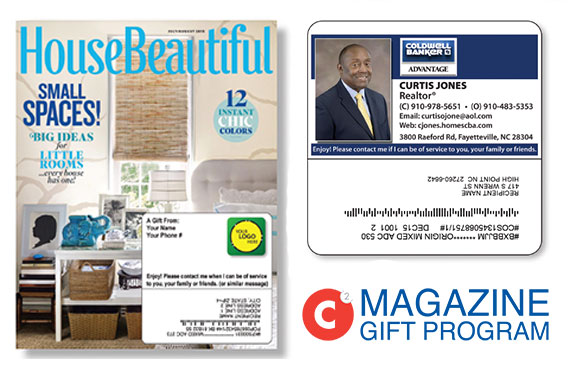 Looking for creative ways to reconnect with clients? Send a magazine!
During these times it is important to stay connected with your clients. Plus, as more people stick close to home, they're looking for things to do. How about reading a magazine with your face, logo and contact information on it? The Magazine Gift Program with The Loyalty Label gives you 13 touch points to secure client retention and loyalty for repeat business and referrals. Thanks to the REALTOR® Partner Program, you can stay in touch and top of mind for an entire year for just $18. Here's How »