LEGAL Q&A | Can I advertise another firm's property on social media?
QUESTION: My BIC informed me today that she received a complaint from another firm. The other firm was upset that I re-posted one of their properties on my social media, even though I specifically gave credit to the listing firm in capital letters in my post. I recently toured the property with a client, and I was just trying to show potential prospects the kind of gorgeous properties I had been in recently. Did my post violate the Code of Ethics? How is my post different than using the Internet Data Exchange (IDX) from my MLS?
---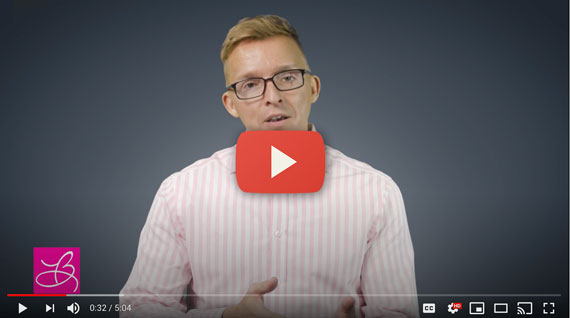 Exploring the Beverly Carter story and REALTOR® Safety Month
Almost six years ago, broker Beverly Carter was kidnapped and murdered by people posing as clients. She was targeted because she was perceived to be a "rich broker who worked alone." Her son, Carl Carter, Jr. is joining us for REALTOR® Safety Month and offering two unique opportunities to review his mother's story and what can be learned from it.
September 21 | #MobileMondays
Beverly & Beyond: The Best Tips Learned Since Losing My Sweet Mom
In our second installment of the Mobile Mondays' series on safety, Carl Carter, Jr. will bring us tips and best practices on REALTOR® Safety from agents and safety experts across North America. Sign me up >>
September 30 | Webinar
Your Safety is Non-Negotiable: The Beverly Carter Story
Want a more in-depth look at the Beverly Carter story? Join us for a free webinar with Carl Carter, Jr. where he shares the full story and key tips all real estate professionals should implement into their business to reduce the risk of safety incidents in the industry. Sign me up >>
---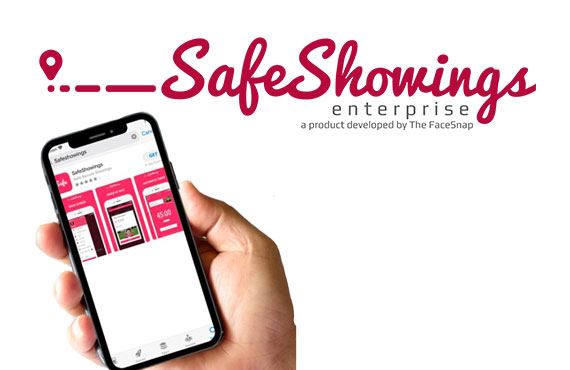 An app that empowers you to control your safety
Put Carl Carter's tips into practice and double down on your protection with help from our newest Partner, SafeShowings, a product developed by The FaceSnap. This mobile app gives real estate professionals control of their safety in a contact-less manor. How does it work? When you arrive at a showing, start the app, click a button, and the SafeShowings app automatically notifies emergency contacts with identifying details and geolocation in an emergency. Learn more >>
BONUS: Starting September 1, sign up and download the SafeShowings mobile app for free for 15-days to honor REALTOR® Safety Month.
Sign me up >>
---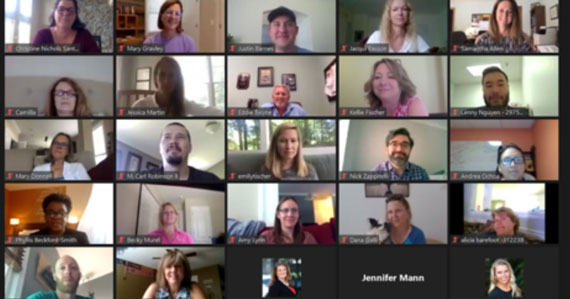 Don't miss this year's virtual September Business Meetings
Committee Members, the September Meetings are fast approaching, and spaces are running out! All 25 committee meetings have gone virtual this year, so grab your spot and get access to your virtual meeting information today! Not on a committee but interested to see what goes on? That's okay! Sign up before September 14th to listen in. Sign me up! >>
---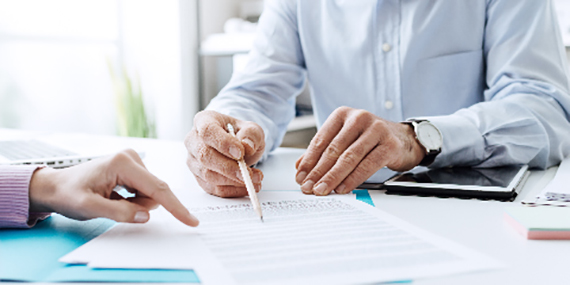 CE Opportunity - Contract Law for Real Estate Professionals
Become an expert on real estate contracts and grab some CE credit with the Contract Law for Real Estate Professionals course. Learn what constitutes a contract, how to write a contract, the critical importance of the contract in the real estate transaction, and what to be aware of in the process. Review earnest money, financing, inspections, title and closing, post-closing, and much more. This course is part of a video library of continuing education options available to you 24/7. Register Here >>
---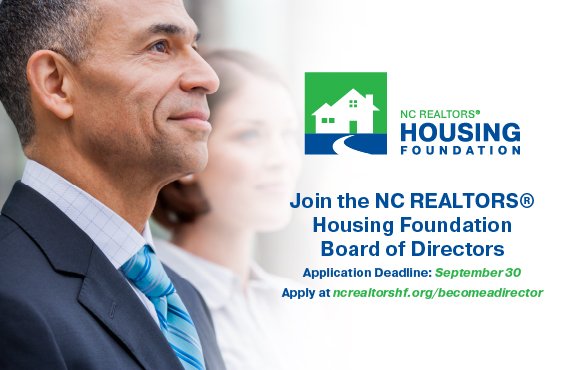 Join the NC REALTORS® Housing Foundation Board of Directors
We're entering the height of the hurricane season with the demands of COVID-19 unprecedented in our community. If you feel passionately about rebuilding communities and leading people through these disasters, here is your call. The NC REALTORS® Housing Foundation Board of Directors needs your leadership and expertise. Are you ready to answer the call? Apply by Wednesday, September 30.
---

NCVRMA | Access to Vacation Rental News, Advocacy, Education & Networking
If you have vacation rentals and aren't yet taking advantage of the NCVRMA network, then you're missing out! We offer exclusive opportunities to connect with your vacation-rental colleagues from around the state, plus access to industry news, advocacy efforts and education you can't find anywhere else. Join Here >>