Legal Q&A | Can I use my firm's trust account for my own rental properties?
QUESTION: I am the owner of a real estate brokerage company organized as an LLC. The company maintains a trust account for holding earnest money deposits for third parties. I also own several rental properties in my own name, which are managed by my brokerage company under a written management agreement. I've always deposited security deposits and rent checks from the tenants in my rental properties into my real estate company's trust account, as it's been my understanding that this is okay since the LLC and I are separate from a legal perspective. However, I've recently hired a new bookkeeper and he tells me that I need to have a separate trust account for the tenant security deposits and rent checks. Who is right?
---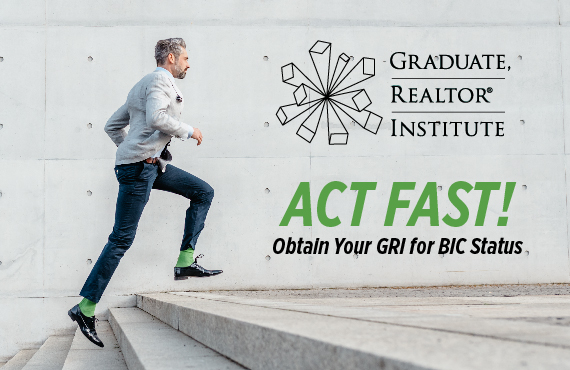 Act Fast |

Complete all 4 GRI Live Core Courses in May to obtain BIC Status
Have you heard the news? Starting in July, the NC Real Estate Commission will no longer accept the GRI designation in lieu of experience for BIC eligibility status. If you still want to obtain BIC status without having to complete two full years of consecutive experience as an agent, now is the time to act by earning your GRI designation. NC REALTORS® is here to help expedite this process by offering all four Live Core Courses in May. Register by clicking the links below:
For questions about these changes or the GRI program, please contact Rachel Branson.
 
---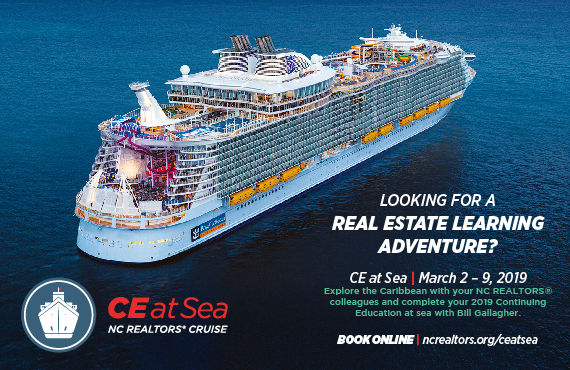 CE at Sea | Embark on a Real Estate Learning Adventure in 2019
Set sail with NC REALTORS® on the world's largest cruise ship for our second annual CE at Sea educational adventure, March 2-9, 2019. Not only will you explore the Eastern Caribbean with your NC REALTORS® colleagues, but you'll also get the unique opportunity to complete your 2019 Continuing Education at sea with instructor Bill Gallagher. Learn more »
 
---
Let REALTOR® Partner LegalShield assist you for free on National Law Day
Did you know that tomorrow, May 1, is National Law Day? REALTOR® Partner LegalShield is celebrating this occasion by allowing NC REALTORS® to call 1-800-261-8165 between 7am and 7pm (CDT), and ask any legal question for free! After tomorrow, NC REALTORS® can still access knowledgeable attorneys at a discounted rate through the REALTOR® Partner Program. Learn more »

The REALTOR® Partner Program is designed to save you time, money and enhance your quality of life. Watch this video for a brief overview of the program. And, stay connected! We are adding new Partners often. Learn more at ncrealtors.org/save.
---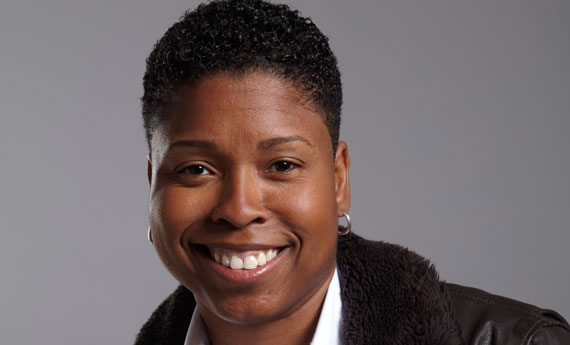 XCHANGE'18 Keynote Speaker & May VIP Challenge
In order to succeed, you gotta "Get Gutsy!"
Take it from Vernice "FlyGirl" Armour, America's first African American female combat pilot, you've got to make gutsy moves to create breakthrough results. Kicking off XCHANGE '18 as our keynote speaker, FlyGirl will steal the show and inspire leadership, courage and power. Get clear about your direction and what success looks like for you AND your team. And take action! In fact, that's what XCHANGE '18 is all about – taking action, making an impact and achieving success we can all thrive on. Register today »

Want to come to Convention for free? Enter our May VIP Challenge!
This month we want you to show us your advocacy efforts. How are you engaged in protecting North Carolina's real estate industry through advocacy? Enter here »
---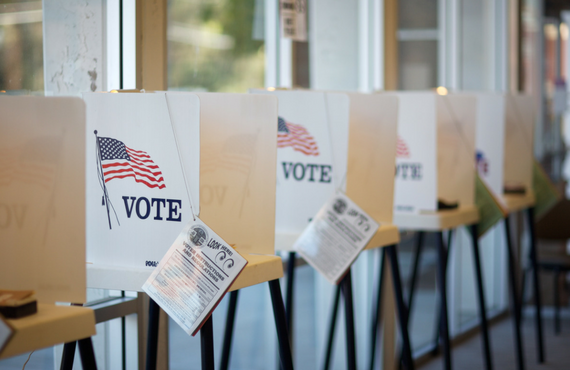 NC REALTORS® Vote 2018
It's that time again! Early voting is open across the state in advance of the May 8 primary. Every year, it is important that the REALTOR® voice is heard! Visit NC REALTORS® Vote for more information on early voting locations, as well as the list of candidates supported by NC REALTORS® PAC.