Legal Q&A | Who pays for de-winterizing and re-winterizing the pool?
QUESTION: I will be taking a listing on a property next month that has a swimming pool. The owner plans on having it winterized soon, which involves a fair amount of work, including lowering the water level, draining all the pipes and filling them with pool antifreeze, removing ladders and other non-permanent items, and putting on the pool cover. My question is, if we get the property under contract and the buyer wants to have the pool inspected, who is responsible for the cost of de-winterizing and re-winterizing the pool?
 
It is a goal of the NC REALTORS® Forms Committee to communicate with NCR's forms software vendors to help ensure that their programs function correctly and efficiently. Please let us know of any difficulties you may be having with an NCR-approved forms software program, or any suggestions you may have for improvements to the functionality of a forms software program. Comments or concerns should be submitted to the following email address:
Forms@ncrealtors.org
.
---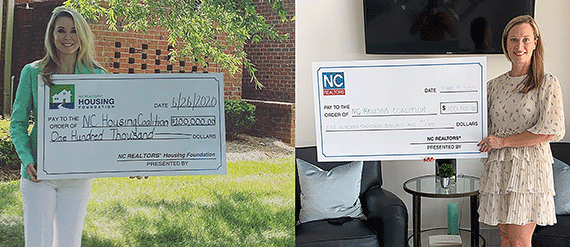 Supporting neighbors during COVID and beyond
When disaster strikes North Carolina, REALTORS® do not sit idly by. We act, support and embrace the community because That's Who We R. Responding to housing needs during COVID-19 was no different. This year, NC REALTORS® and the NC REALTORS® Housing Foundation contributed $200,000 to the North Carolina Housing Coalition in support of their work to assist those with mortgage and rental assistance during COVID-19. Over 226 families across 60 NC counties received this support and housing assistance. We could not do it without the support of generous donors like you. Consider donating to the NC REALTORS® Housing Foundation so that this work can continue. You can make your donation today, or join us on Giving Tuesday, December 1, 2020. Donate here >>
 
---
NC REALTORS® Global Network Receives 2020 NAR Platinum Achievement Award
For the third year in a row, NC REALTORS® Global Network has been awarded the NAR Platinum Achievement Award! The Platinum Achievement Award is presented to REALTOR® associations that provide the highest level of global services to its members by consistently providing them with the tools they need to handle international real estate and connect with the global community in the area. Learn more >>
---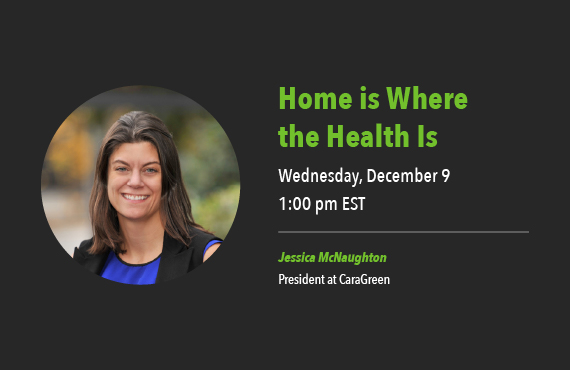 Interested in learning about Green Building initiatives?
Join Jessica McNaughton on December 9 at 1PM for a FREE webinar, Home is Where the Health Is. COVID-19 has caused a shift in the way people think about "home." Once just a place for families and private routines, home is now our office, our gym, our movie theater, our restaurant, our safe and healthy haven. That shift impacts your business. Your future clients may consider new requirements as they search for a home. Don't miss out on this timely information. Register >>

To view a full list of current professional development options, visit the Education Roundup resource page >>  

 
---
Win More Listings Now & Next Year
Want to predictably win 3-5+ listings per month, no matter how low inventory is? You're invited to the Paperless Agent's FREE, live training. Get free access to all the strategies, templates, checklists on Thursday, November 19 at 12PM. This game plan will help you win more listings every month with less work, no stress, and like clockwork -- for the rest of the year and into 2021. Save your spot >>
Paperless Agent is part of our REALTOR® Partners Program, a special benefits program just for NC REALTORS® offering discounts on the products and services you use most. Sign up to receive our Partners Newsletter and to be the first to know of special offers and program savings. Sign me up >>