Legal Q&A | Is criminal activity at or near a listed or managed property a material fact that agents must disclose?
QUESTION: I am a property manager. One property I manage is a single-family home in a subdivision. Recently, someone fired gunshots, one of which hit the outside of the home. I have managed the property for many years and this is the first time anything like this has happened. Going forward, do I have a duty to disclose the incident to future prospects?
---
How to Use Zoom to Close More Deals - TODAY at 1PM
Struggling to create an engaging environment for your clients on Zoom? Join Betsy Coyne and Theresa Barnabei, TODAY at 1PM, to uncover ways to use this virtual tool to close more deals and make more money in 2021! Betsy and Theresa are pros at this stuff. Don't miss their advice and techniques! Save your seat >>

Can't make it live? Don't worry, the video will be archived in the Mobile Mondays' Facebook group for you to check out on your own schedule.
 
 
---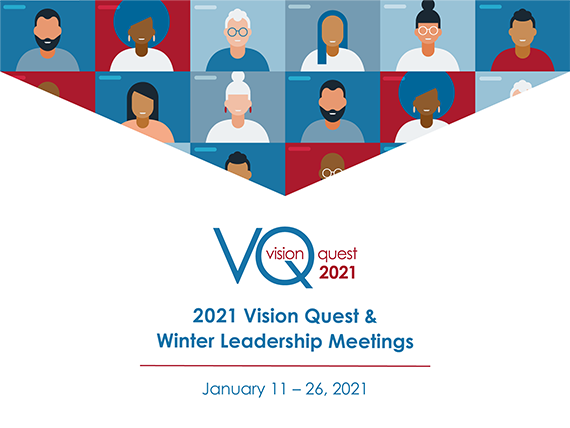 Vision Quest | Get the tools you need to accomplish your goals this year!
We all need some motivation after the challenges we faced in 2020. Learn how to confidently and enjoyably lead your organization in the upcoming year with our Vision Quest keynote, Glenn Tecker. In his session "Effective Association Leadership in Remarkable Times", you'll explore how to best work together to effectively achieve goals and enhance future success.

Join us January 11-26, for NC REALTORS® Vision Quest & Winter Leadership Meetings, a virtual program full of events that will give you the tools, resources and inspiration you need to be successful in the coming year. This FREE event is open to all members, sign up >>
 
 
---
Let us help you accomplish those New Year's Resolutions with the REALTOR® Partners Program
The REALTOR® Partners Program can help you stick to those New Year's resolutions in 2021. Looking to get fit? Try the 800+ on-demand fitness video classes from Active&Fit Direct. Want to focus on your health this year? Work on preventative care through Life Line Screening services. Want safer and more secure showings in 2021? Download the SafeShowings App to better protect you, the homeowner and your client. Looking to save more money in 2021? Use the REALTOR® Partners Program discounts and savings to keep your hard-earned money where it belongs—in your pocket. Start saving today >>

Interested in receiving our REALTOR® Partners newsletter— your quarterly guide to the latest scoop on EPIC discounts on products and services you use every day? Subscribe now >>