Legal Q&A | When do Additional Improvements have to be finished under the New Construction Addendum?
QUESTION: My client is under contract with a builder-seller for a spec home. We attached Form 2A3-T (New Construction Addendum) to the contract, because the builder agreed to install large custom cabinets in the living room, among other Additional Improvements. My client paid a substantial Due Diligence Fee so the builder could buy supplies for the cabinets. Everything was going fine until the builder informed me that the cabinets would not be finished before the end of the Due Diligence Period. He will not grant an extension. Can my client terminate and get their Due Diligence Fee refunded because they won't be able to inspect the cabinets during the Due Diligence Period?
 
---
Are You Unintentionally Violating Fair Housing Laws? | TODAY at 1PM
You may think you've heard it all when it comes to fair housing, but we challenge you to put that to the test. What is Fair Housing? Do you know the Protected Classes? You can't afford to do business without this quick Fair Housing refresher session with fair housing expert, Nate Johnson. Join our Mobile Monday Facebook Group and tune in TODAY at 1pm and learn three ways REALTORS® can get into trouble with Fair Housing and what you should do to avoid it.

 
---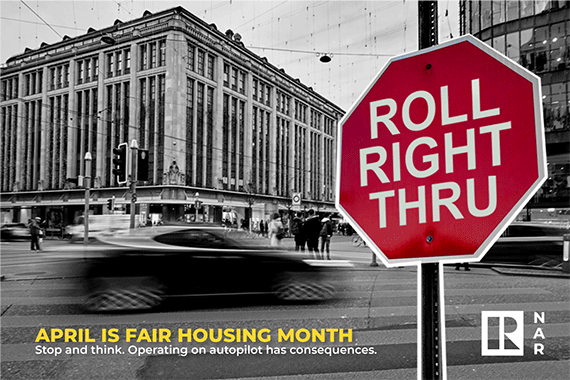 April is Fair Housing Month 
Fair Housing Month is observed each April to commemorate the landmark 1968 Fair Housing Act in which U.S. law was established that prohibited discrimination in housing. NC REALTORS® is committed to making housing fair for all. Here are a few ways to celebrate all month long:
---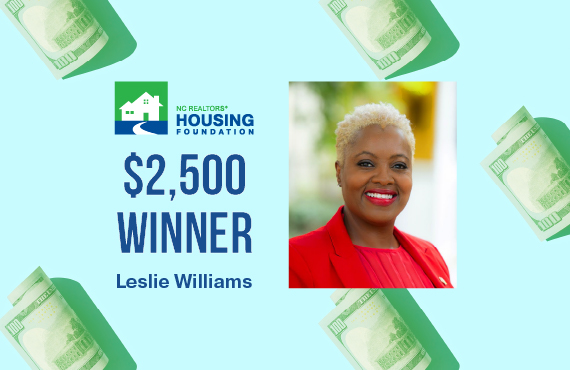 Our lucky $2500 raffle winner is….
Congratulations to Leslie Williams for winning the $2500 cash prize! Donations from this raffle will go towards helping someone take the first step to achieving the dream of homeownership, make mortgage or rental payments during disastrous times and even reimburse members for achieving their Work Force Housing Certification. To learn more about the work of the NC REALTORS® Housing Foundation, visit ncrealtorshf.org.
---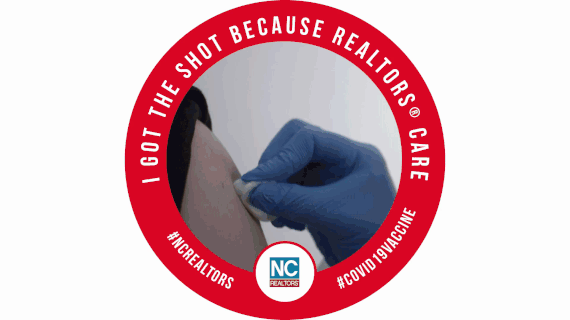 COVID-19 Vaccine | NC REALTORS®, you're up!
Real estate professionals are now eligible for the COVID-19 vaccination in Group 4. All adults will be eligible starting Wednesday, April 7. Remember, you will likely need an appointment to get vaccinated. Find your shot.

Add our "I Got the Shot Because REALTORS® Care" badge to your Facebook profile with these easy steps:
Search for "NC REALTORS® COVID-19 Vaccine"
Click Use as Profile Picture to save.
---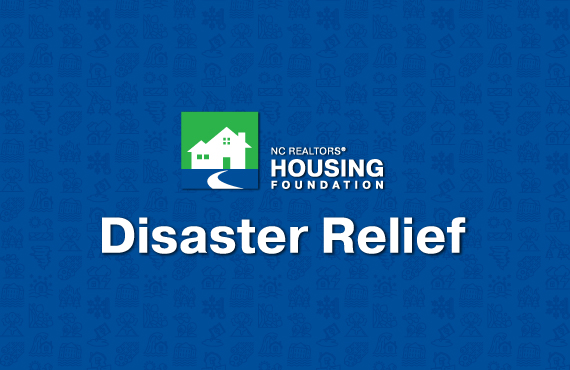 NC REALTORS® Housing Foundation Continues Tornado Relief Efforts for Brunswick County
As a REALTOR®, one of the easiest ways to help with disaster relief efforts in North Carolina is through a donation to the NC REALTORS® Housing Foundation. In February, our neighbors in Brunswick County were devastated by a tornado event and severe weather. In an effort to support residents with housing needs, the NC REALTORS® Housing Foundation is still collecting donations. Please select "Disaster Relief" as your donation designation and 100 percent of your funds will be directed to immediate housing needs in Brunswick County. Donate now »

 
---


Make the journey to homeownership possible for homebuyers
Join our panel of financing experts on April 21 at 1PM, to learn about what financing products and resources are available for your clients. In this webinar:
Dennis Smith from Freddie Mac will share everything you need to know about the Duty to Serve programs.
Jane Cavanagh, from the North Carolina Housing Finance Agency (NCHFA) will discuss important affordable programs specific to North Carolinians.
Karen Moravus from Fairway Independent will share additional resources on financing programs and their partnership with both NCHFA and Freddie Mac.
Save your seat »
---


Make plans to attend NC REALTORS® 2021 Virtual Legislative Meetings
NC REALTORS® promotes and protects homeownership and the real estate industry. You, too, can make an impact. Register for our virtual Legislative Meetings, April 22-29, 2021. Legislative Meetings is your opportunity to hear about important policy issues affecting your business and the North Carolina real estate industry and how you can take action. Register »

 
---

Matching Grant deadline reminder – All applications due April 30
Since 2004, the NC REALTORS® Housing Foundation has awarded Matching Grants to qualifying nonprofits that partner with local REALTORS® associations to improve housing. If your local association is interested, apply by April 30. The maximum grant amount awarded is $4,000. Apply now »