SPCs on the Hill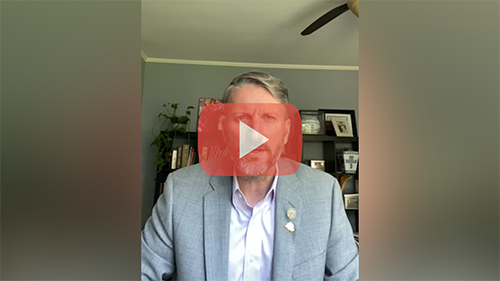 Legislative Update

See the bullet points below for three important bills to the real estate industry that have recently been filed. Plans are underway for our advocacy team to promote and advance these bills. We will keep you abreast of important updates as they occur. We encourage you to reach out to your GADs for more information about our upcoming state legislative visits. These virtual visits will provide you an opportunity to be involved in advocacy efforts on each of these three bills.
SB 349/HB 401 – Increases Housing Opportunities by reforming Local Government Zoning Authority through changes and clarifications to the Zoning Statutes.
SB 680 – Remote Online Notary Bill is a bill that shifts the mortgage industry from an in-person, paper heavy process to a streamlined, consumer-friendly technology based one, especially due to COVID.
SB 363/HB 367 - Uniform Partition of Heirs Property Act (UPHPA) helps preserve family wealth passed to the next generation in the form of real property.

SPC Visits

The dates scheduled for this year's virtual legislative meetings are from April 29 – May 7. For additional information or if you have any questions, please contact Troi Bachmann or your local GAD.

FPC Visits

NCR officially launched the FPC Congressional visits portal this week. The portal will be your one-stop shop for all information related to the FPC virtual Congressional visits scheduled from April 28 – June 30. If you missed the email, no worries! To access the portal please select the follow link: 2021 FPC Virtual Legislative Visits.

If you reside in Congressman Ted Budd's district, please note that his event is scheduled for April 28, 2021 at 9:00 AM. This is an in-person event. Please select the link above to access the FPC Congressional meeting portal. Once on the page, please scroll down to the end of the page to access Congressman Budd's registration information. If you have any questions, please contact Kristin Nash.

Field Advocacy Report

Become the Ultimate Advocate
Want to take your advocacy efforts to the next level? If your answer is yes, join NCR's GAD team for a two-day training event June 2-3. The sessions will cover everything from local advocacy best practices and hot issues to running for office and building a campaign. To learn more please select this link, Becoming a REALTOR® Champion.