Legal Q&A | Can my seller change the compensation I have offered to a buyer agent?
QUESTION: One of my listings is under contract and hopefully about to close. It's been a very difficult transaction. My seller feels strongly that the buyer agent has mishandled a number of things and doesn't believe the buyer agent is entitled to be paid the amount I offered in MLS. The seller has requested that the listing agreement be amended to reduce the amount of compensation offered to buyer agents. Is that something I can do?
---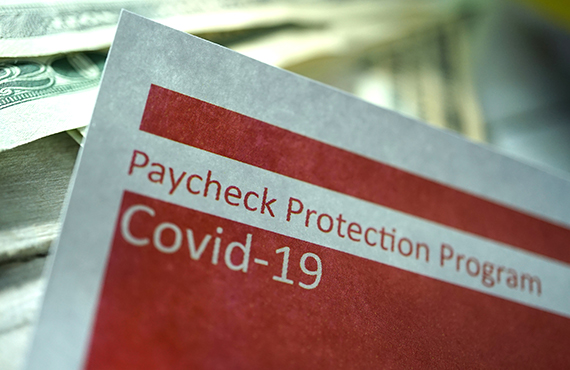 Funding for PPP loans is still available
The PPP Extension Act, passed by Congress on March 25, 2021, extends the deadline to apply for Paycheck Protection Program (PPP) loans through May 31. SBA lenders have an additional 30 days to process those applications. Since its initial creation, there have been several changes to both PPP and the Economic Injury Disaster Loans (EIDL) advance grants, reflecting the ongoing economic challenges presented by the COVID-19 pandemic and the need for greater flexibility for the small businesses participating in the programs. To learn more about these small business relief opportunities and how to apply, visit NAR's resource page.

 
---

Tune In Today at 1PM | Advocacy Priorities: NC REALTORS® Legislative Update 
Hear the latest updates on the Remote Online Notarization, Increasing Housing Opportunities and the Heirs Property Act bills. Our Government Affairs team will provide insight on bills of importance to our industry and the latest news from NC General Assembly's session. Catch it live TODAY at 1pm. Sign me up »
 
---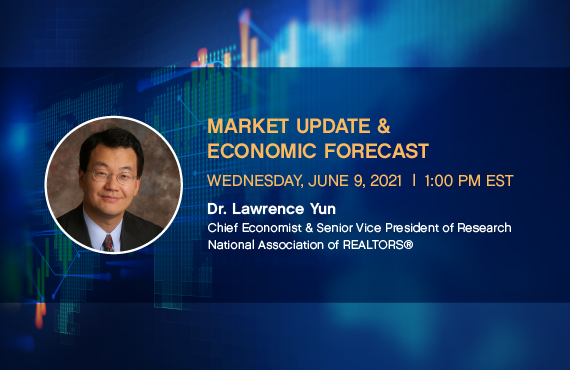 Don't miss a Market Update & Economic Forecast with Lawrence Yun in June
Join us for an economic update webinar with Dr. Lawrence Yun on Wednesday, June 9 at 1 PM where we'll discuss recent developments in the housing market (national and local), a forecast of the direction of home prices in the next few years, a comparison with past housing cycles and what all that means for you and your business. Sign me up >>

 
---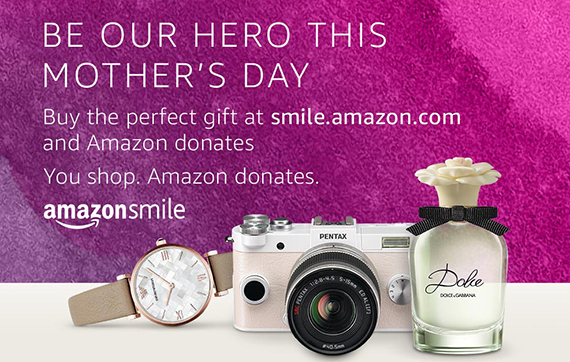 Buy the perfect gift for Mom and Amazon donates
Mother's Day is quickly approaching! Support the NC REALTORS® Housing Foundation--your housing opportunity foundation--by shopping AmazonSmile. You'll find the perfect gift for mom, and Amazon will donate a percentage of your purchase to the NC REALTORS® Housing Foundation. It's a win-win! Start shopping >>

 
---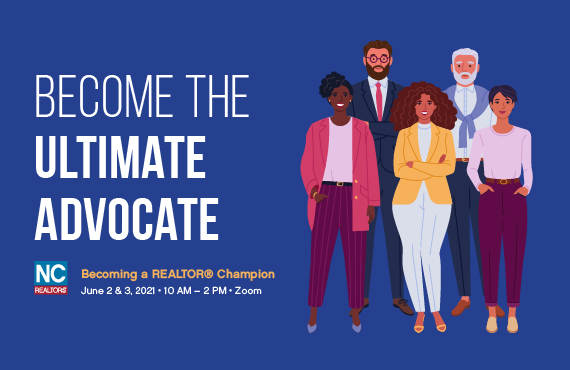 Advocacy Training - Becoming a REALTOR® Champion
Join the NC REALTORS® GAD Team to learn the best practices in local advocacy and what it takes to run for office. Participants will receive a digital content manual accompanying the training sessions. Sign up! >>

 
---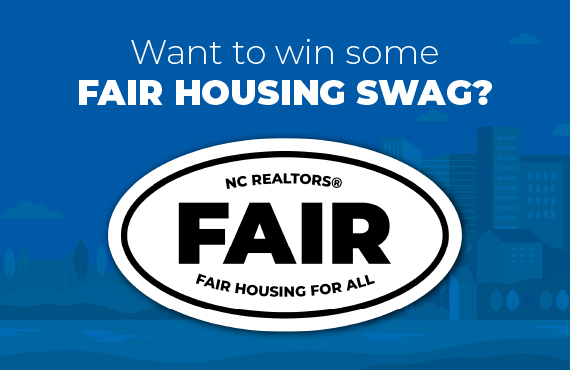 Win some FREE swag!
Take a trip to NAR's Fairhaven, an online simulation training where learners confront discrimination from the point of view of an agent and then of a client. We're rewarding all who complete the training with the chance to win some fair housing swag. Take the Challenge >>

 
---
Give Back, Show Your Community Love
REALTORS® are a driving force in North Carolina's communities. While most real estate markets in our state are thriving right now, there are still many North Carolinians who are struggling to find housing. NC REALTORS® Gives Back Day is a day to come together to make an impact for change and meet the needs of housing accessibility in our state. Team up with your local association and peers on June 24 to make this happen. Learn more >>