Legal Q&A | Is the Due Diligence Contract fair to buyers?
QUESTION: I am representing a first-time homebuyer who has just lost out on the third property she has tried to put under contract. She and I are frustrated, to say the least! In this market, buyers are being pressured to make offers above the list price and pay large Due Diligence Fees to be competitive, and if the properties don't appraise, the sellers are refusing to reduce the purchase price to the appraised value. My client simply can't afford to risk losing a large Due Diligence Fee if the property doesn't appraise and she can't make up the difference between the appraised value and the purchase price. Has the NC REALTORS® Forms Committee given any thought to changing the Offer to Purchase and Contract so that it's not so lopsided in the seller's favor?
 
---
Five NC REALTORS® Receive 2022 Vice Chair Appointments at NAR
NC REALTORS® is proud to announce that five of its members received Vice Chair appointments for 2022 National Association of REALTORS® (NAR) committees. This is a fantastic honor for North Carolina to be recognized and to have a voice in the critical decisions being made at the national level. Please join us in congratulating:
Lou Baldwin, Vice Chair, 2022 Single Family Investment Management Committee
Maren Brisson-Kuester, Vice Chair, 2022 Finance Committee
Peter Gallo, Vice Chair, 2022 Real Property Valuation Committee
Kelly Marks, Vice Chair, 2022 Risk Management Issues Committee
Cathy Robertson, Vice Chair, 2022 Property Management Forum
---
Mobile Mondays | Surviving the Market with Strategic Self-Care for REALTORS®
Self-care isn't selfish — it's strategic. That's truer these days than ever before, which is why it is vital to learn how to optimize your life for self-care. Self-care and stress management are smart, especially when the stakes are this high. Join Stephanie Lanier on August 2 at 1PM for tips on how to survive this competitive market! Join the Mobile Mondays Facebook group »
 
 
---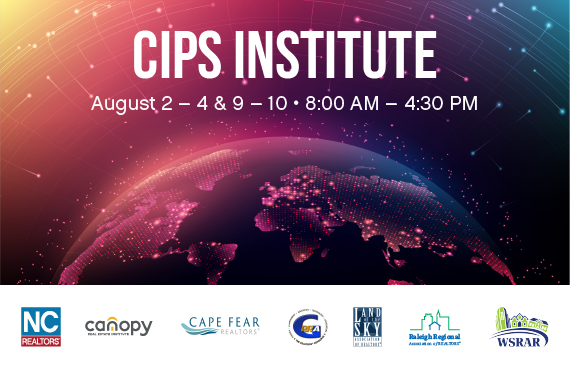 Last chance to save on your CIPS Institute registration!
Foreign buyers purchased $78 billion of US existing homes in 2019. Want a piece of that pie? Join us for the Certified International Property Specialist (CIPS) Institute in August and expand your business beyond borders. This is the ideal time to earn this designation – we're offering it virtually, and if you register before July 27, you will receive $50 off your registration! Registration closes August 1. Register Here »
 
 
---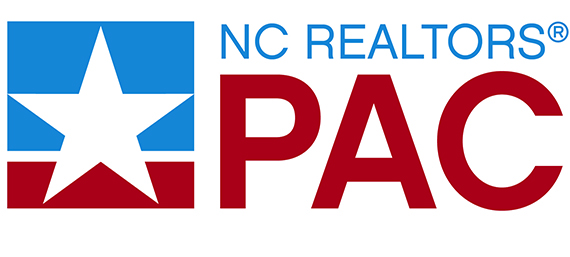 Apply to be an NC REALTORS® PAC Trustee
The NC REALTORS® PAC Trustee Credentials Committee is taking applications for candidates for Regions 1, 3, 4, 5, 6, 9 and 10 for three-year terms. Elections will be held at the NC REALTORS® Board of Directors meeting in October. The deadline for applications is July 31. Apply today »

Questions? Email Kristin Nash at knash@ncrealtors.org.
 
  
---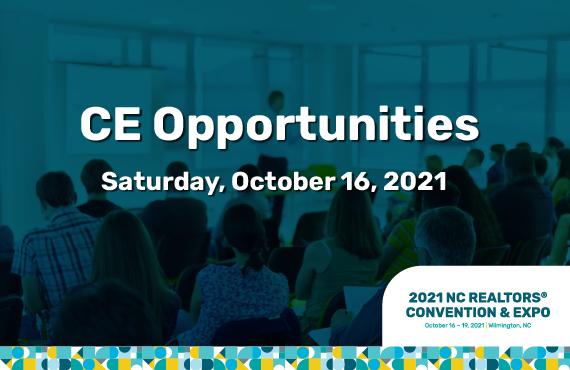 Don't miss these live, in-person CE courses at Convention
NC REALTORS® is excited to host our 2021 Convention & Expo in Wilmington in October. To kick off the event, we are offering two continuing education options on Saturday, October 16. You may add these to your Convention registration or attend separately by choosing "Saturday Education Only" in the registration process. Register Now »
The Road to a Perfect Contract (CE Offering) | Patrice Willetts
8:00 AM - 12:00 PM
Every broker will benefit from this brand-new CE course! Dive into the many parts of the Buyer Agency Agreement and the Offer to Purchase and Contract.
 
Focus on Fair Housing (CE Offering) | Nate Johnson
1:30 PM - 5:30 PM
Nate Johnson, a REALTOR®, business owner and national fair housing expert, will lead a deep dive into everything you need to know about Fair Housing as a REALTOR®.