State of Real Estate begins this Tuesday – Register Now!
With more people working from home permanently, your communities have seen population growth that housing supply just can't keep up with. How does this affect your business? Let's talk about it with NC REALTORS® Government Affairs Directors during breakout sessions at the virtual State of Real Estate event, September 14-15. Attendance is free—come and participate! Register >>
 
 
---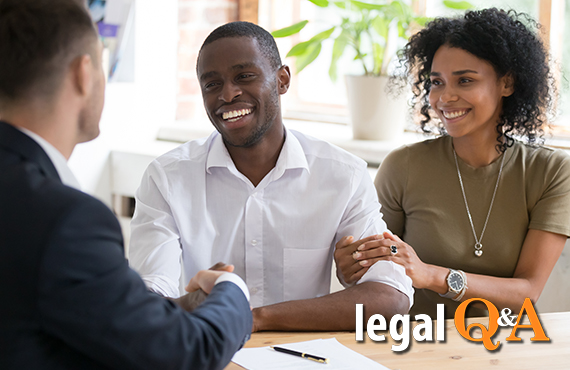 Legal Q&A | Are All Sellers Required to Acknowledge Receipt of the Due Diligence Fee?
QUESTION: My firm listed a property for sale for a husband and wife. After the property went under contract, I received a due diligence check from the buyer's agent. I gave that agent the "listing agent acknowledgement" which confirmed my receipt of that fee. The next day, one of the sellers (the wife) picked up the check at my office and signed the "seller acknowledgement" portion of page 15. The closing coordinator at the buyer agent's firm asked me for a copy of that form and I sent it to her. The coordinator is now insisting that the husband-seller also needs to sign the seller acknowledgement. Is she correct?
---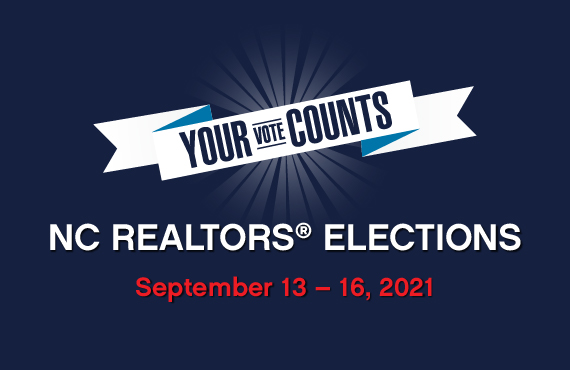 VOTE | NC REALTORS® Elections Open TODAY!
It's time to elect the 2022 NC REALTORS® officers including Finance and Budget Committee members, NAR Directors and the Issues Mobilization Committee member. Online voting starts today to 11:59pm on Thursday, September 16. Only REALTOR® members in good standing and Association Executives are eligible to vote. Visit ncrealtors.org/elections for voting instructions and detailed candidate bios.
 
 
---
TODAY at 1PM | North Carolina Economic Development Update with Chris Chung
Christopher Chung, Chief Executive Officer with the Economic Development Partnership of North Carolina, will be providing a North Carolina Economic Development Update covering the following:
Continued softness of foreign-direct investment projects looking at NC from overseas
Continued strong activity on industrial site-selection projects that NC is being considered for
Continued softness (relative to non-pandemic times) in office site-selection deals looking at NC (e.g. HQ relocations, tech hubs, etc.)
It is all happening TODAY at 1PM in the Mobile Mondays closed Facebook group. Interested in tuning in? Sign up »

Join the Facebook group to watch it live and ask questions on the spot or catch it at a later time. All Mobile Mondays' sessions are archived in the group so you can watch on your schedule.
 
 
---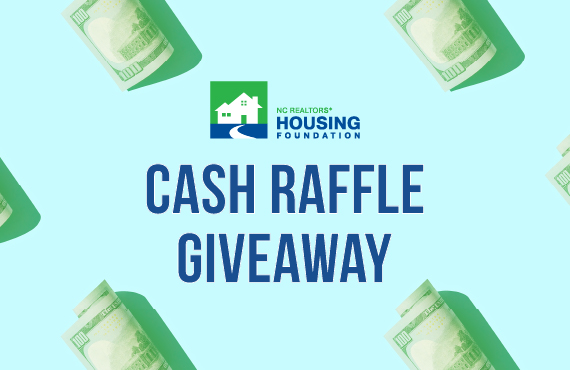 Win $2,500 cash and an NC REALTORS® Anniversary Pin
Enter the NC REALTORS® Housing Foundation $2,500 Cash Giveaway Raffle! Tickets are just $25 each, and 100% of the funds raised support community-based initiatives, including disaster relief, workforce housing and regional grants. Purchase 4 tickets and receive an NC REALTORS® 100th Anniversary lapel pin!* The raffle ends December 16, 2021, at 11:59 pm. Buy Tickets »

*Anniversary pins only available to the first 300 entrants.
 
 
---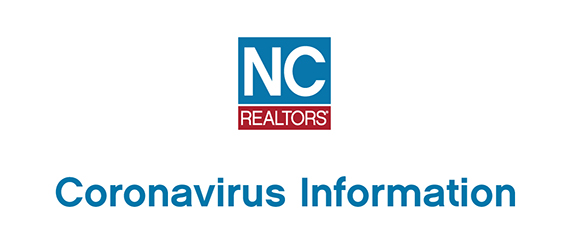 REALTOR® Safety Month | Covid-19 Safety Resources
As the spread of COVID-19 continues to rise in North Carolina and communities initiate mask mandates, NC REALTORS® Coronavirus Hub and related resources may help you navigate these challenging times. Please reference ncrealtors.org/coronavirus for more information on vaccines, face coverings and masks and our Real Estate Best Practices Guide. NC REALTORS® will continue to review updates and information to determine any additional requirements for members and local associations. As always, please make sure to follow all health and safety guidelines.
 
 
---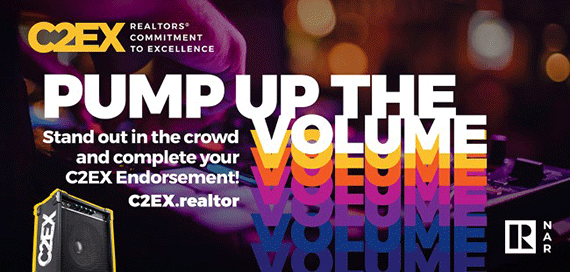 Let's Rock the C2EX Challenge!
Rev up your skill set and help NC REALTORS® become a 2021 C2EX Challenge champion — earn your endorsement and increase your marketability today! It's not a course, class or designation—it's an endorsement that you can promote when serving clients and other REALTORS®. Get started at www.c2ex.realtor.