Legal Q&A | Will my seller have sales proceeds withheld because she is not a US citizen?
QUESTION: I have been contacted by a French citizen who is interested in listing a North Carolina property for sale that she recently inherited from an American relative. Under paragraph 8(a) of the Offer to Purchase and Contract (Form 2-T), it states that a seller who does not provide a non-foreign affidavit to the closing attorney may be subject to withholding as provided by the Internal Revenue Code. My question is, if I list and sell the property, will my client have any of the sales proceeds withheld?
---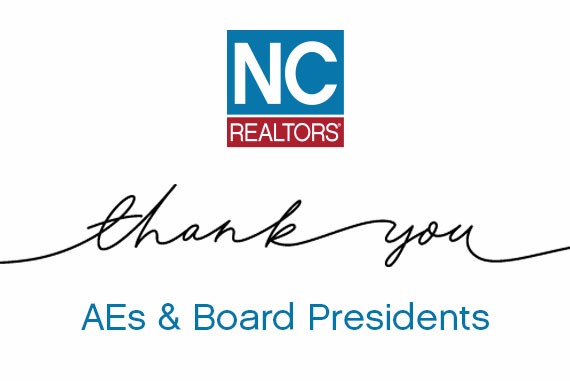 Thank You AEs and Board Presidents
September 28 is Dale Stinton AE Appreciation Day! Named in honor of outgoing NAR CEO Dale Stinton and planned on his 36th anniversary with NAR, AE Appreciation Day is an opportunity to let your AE know that you appreciate their services and the support they provide for the association. NC REALTORS® would like to extend a big thank you to all of the North Carolina AEs and board presidents. Learn more about how you can celebrate here.
---
How do you explain why a REALTOR® matters?
NC REALTOR® Leigh Brown hopes you will tune in to the 2021 NC REALTORS® Convention & Expo, October 12-20. In her three sessions you will learn why REALTORS® matter and how to stay relevant in a changing world full of apps, create better working relationships with fellow REALTORS® and the importance of the MLS. This fully virtual experience is only $100. Visit ncrealtors.org/convention for updates and to register.
 
 
---


FREE Webinar - The Ultimate Guide to Becoming a Top Agent
Join IXACT Contact on Wednesday September 29 at 1pm, for a FREE webinar on "The Ultimate Guide to Becoming a Top Agent." It doesn't take long to realize that becoming a top real estate agent is anything but easy, but by honing the right skills and acquiring first-class tools, you too can lead your industry. Register today »

IXACT Contact is part of the REALTOR® Partners Program, one of the most valuable benefits of membership that provides you substantial discounts and savings on the products and services you use most. Log in to ncrealtors.org/save to access your discounts today!
 
 
---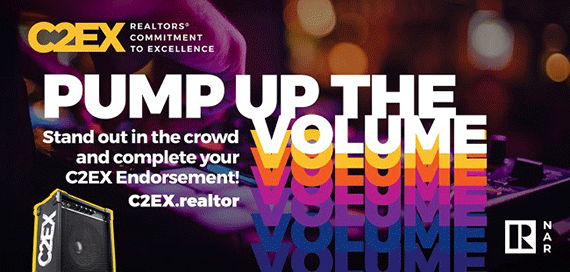 Let's Rock the C2EX Challenge! Deadline October 1
Rev up your skill set and help NC REALTORS® become a 2021 C2EX Challenge champion — earn your endorsement and increase your marketability today! It's not a course, class or designation—it's an endorsement that you can promote when serving clients and other REALTORS®. Get started at www.c2ex.realtor.
 
 
---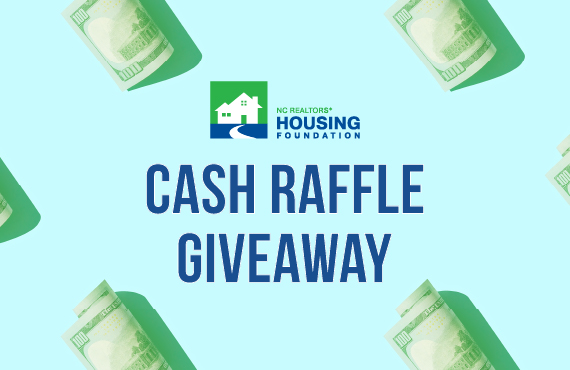 Win $2,500 cash and an NC REALTORS® Anniversary Pin
Enter the NC REALTORS® Housing Foundation $2,500 Cash Giveaway Raffle! Tickets are just $25 each, and 100% of the funds raised support community-based initiatives, including disaster relief, workforce housing and regional grants. Purchase 4 tickets and receive an NC REALTORS® 100th Anniversary lapel pin!* The raffle ends December 16, 2021, at 11:59 pm. Buy Tickets »

*Anniversary pins only available to the first 300 entrants.
 
 
---
NAR REALTOR® Safety Month Resources
As a REALTOR®, you're faced with potentially risky situations every day. Stay safe this month and year-round with these resources from NAR.
Check out these safety tips from NAR covering a variety of topics including client meetings, safety during open houses and at showings, cyber security, and more.
Safety webinars – View archived REALTOR® Safety Program webinars or register for upcoming ones.
Safety Resources for Brokers - View selected resources on safety issues on www.nar.realtor aimed specifically at the broker community.