Legal Q&A | Working With Real Estate Agents Disclosure for lease transactions
QUESTION: I am aware that the Real Estate Commission recently revamped the Working With Real Estate Agents Disclosure that must be given to buyers and sellers. For many years, I have used a slightly different version of that form designed to be given to landlords and tenants in lease transactions. It is in the commercial forms section of the NC REALTORS® forms library as Form 521. My question is, does NCR have plans to update Form 521 so that it looks like the new version of the Commission's WWREA Disclosure?
---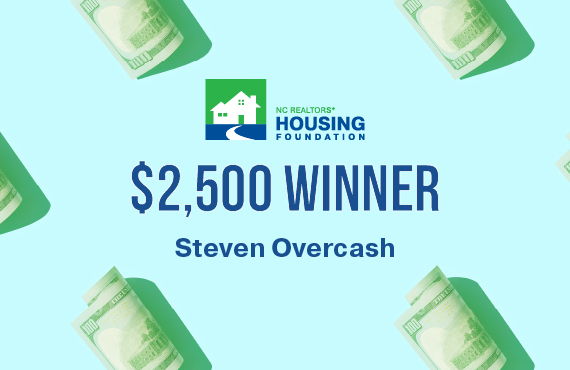 NC REALTORS® Housing Foundation $2,500 Cash Raffle Winner Announced
Congratulations to Steven Overcash for winning $2500 cash! Thank you all for your support of your NCRHF raffle fundraiser. The donations from this raffle supports community-based initiatives including disaster relief, workforce housing, and regional grants.
 
 
---
Enrollment has been extended to December 30 -- Apply for NC REALTORS® Health Benefits today!
You asked for it - and you have extra time to apply for NC REALTORS® Health Benefits! The NC REALTORS® Health Benefits deadline has been extended to December 30! If you are still interested in qualifying for affordable, quality health coverage effective January 1, 2022, you still have time to apply. If you are a sole proprietor or independent contractor, don't miss this opportunity to see if you can save versus your current plan. Join your fellow NC REALTORS® members who are already saving! Don't wait any longer - apply today! Get Started at ncrhealthbenefits.com.
 
 
---
2022 Association Executive Scholarships
We are so grateful for the work and support of all our Association Executives (AEs). To reward them for this dedication to our association and the industry, we offer various scholarships for professional development and growth. Read more about these scholarships.

Congratulations to the following AEs:
Joe Lattimore, Rutherford County Board
Megan Mace, McDowell Board
Amanda Moore, Surry Regional Assn.
Carla Rose, Salisbury Rowan Assn.
Terry Stevens, Rocky Mount Area Assn.
Bonnie White, Johnston County Assn.
Elizabeth Hensley, Burke County Board
Carol Hinson, Union County Assn.
---

Here's a reason to Smile this season
Knock out your last-minute holiday shopping and support the NC REALTORS® Housing Foundation at the same time with AmazonSmile. When you shop at smile.amazon.com, you'll find the same low prices, vast selection and convenient shopping experience as Amazon.com, with the added bonus that Amazon will donate a portion of the purchase price to your housing opportunity foundation. It's that easy, and you can even use your existing Amazon account. Start shopping today »

Need help with enabling AmazonSmile on your mobile device? Watch our video tutorial.
 
 
---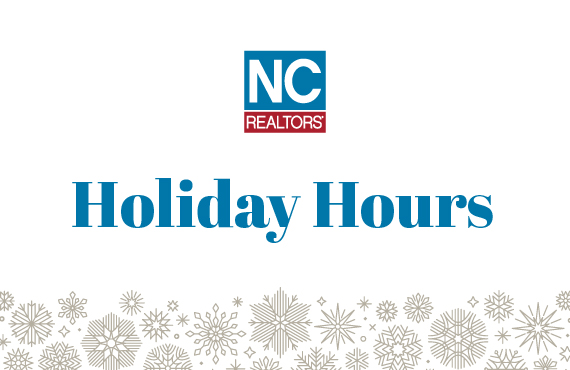 Holiday Closures
Our staff wishes you and your family a safe and happy holiday. NC REALTORS® offices will be closed December 23-January 2. The NC REALTORS® Legal Hotline will also be closed. We'll see you in 2022!

The Tech Helpline will be closed on the following dates:
Saturday, December 25: Christmas
Saturday, January 1: New Years Day
Transactions (zipForm® Edition) will offer support 24/7 during and on the holidays. For assistance, call 866-279-9653.