2022 Winter Leadership Meetings happening this month - and IN PERSON!
Being a REALTOR® is not just a title. You are the hometown hero helping sell properties and impacting your community. How will you make it happen in 2022? What are the ingredients to make you effective in times of intense challenge and great change? We've got the answers from state and national experts, like Leigh Brown, Ron Phipps, Joseph Green and more. Join us for Vision Quest 2022, part of this year's Winter Leadership Meetings, January 24-28 at the Grandover Resort in Greensboro. Register now »
TODAY is the last day to reserve a hotel room, so act fast! We have a schedule full of events that will give you the tools, resources and inspiration you need to succeed this year. Plus, an exciting celebration of 2022 NC REALTORS® President, Wendy Harris on January 27. Don't miss this!
---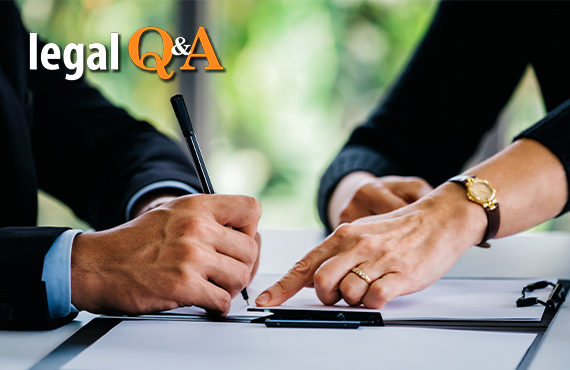 Legal Q&A | Do brokers have a duty to disclose material facts to a buyer's lender?
QUESTION: One of my buyer clients is under contract and is using conventional financing to purchase his home. Closing is coming up in a few weeks and I thought everything was going smoothly. However, I just learned that my client got laid off from his job. Do I have any obligation to inform the buyer's lender of my client's job loss?

Discover the Answer »
---
TODAY at 1PM | Communicating with Appraisers: Get Answers & Stay Compliant
It's a new year, but you are facing some of the same issues in your industry like navigating appraisals. Join Peter Gallo, NC REALTORS® Appraisal Section Chair, TODAY at 1PM. Peter will share his top tips on what you need to know when working with appraisers. He will demystify what you can and cannot talk about with appraisers, explain the appraisal infrastructure, and share ways that appraisers and REALTORS® can collaborate to best support the real estate industry as a whole. It is all happening in the Mobile Mondays Facebook Group. Join now »

Can't make it live? Don't worry, the video will be archived in the Mobile Mondays' Facebook group for you to check out on your own schedule. Plus, there's a library of videos on a variety of legal, technology and business topics. 
---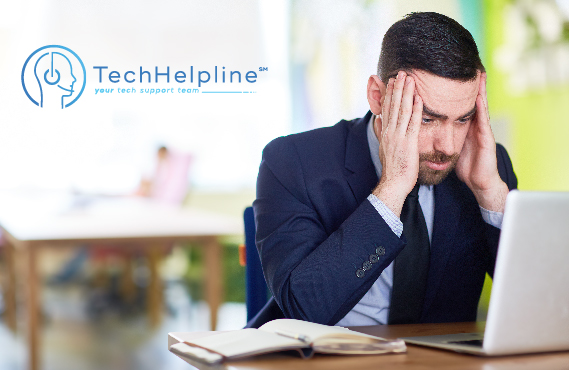 New year, new technical issues…no worries!
Still trying to figure out how to use all the new technology in our semi-virtual world? Even after all this time, many agents like you still have questions. Your member benefit Tech Helpline exists to answer all of your questions and provide you with the personalized guidance to make adjusting to these changing times a less stressful experience.

NC REALTORS® can access the helpline Monday - Friday from 9 a.m. to 8 p.m. and Saturday from 9 a.m. to 5 p.m. EST by calling the dedicated NC REALTORS® phone number (877-573-5612), starting a chat, or emailing the Tech Helpline experts.

Learn more >>   
 
 
---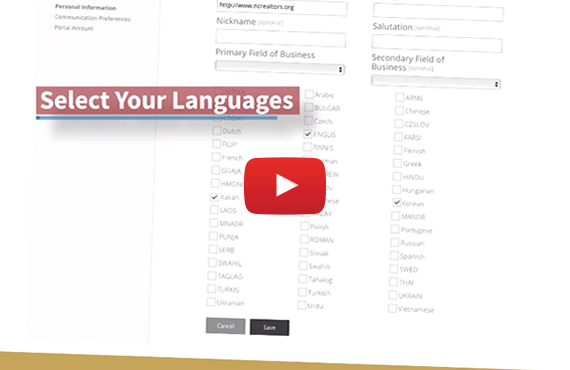 Working with clients who speak a different language? NC REALTORS® can help!
Accommodating clients who speak English as a second language or who are unable to speak English at all comes with a unique set of challenges, especially in a heated market. Thankfully, NC REALTORS® can help. Here's how:
Do you speak a foreign language? Follow the simple instructions in this video to update your languages on your ncrealtors.org Member Profile so potential clients can connect with you.
Need help communicating with a client who speaks a foreign language? Use our Find a REALTOR® search to locate an NC REALTOR® who can help you connect with your client and translate forms. Select the language needed under "Multilingual REALTORS®." Think of the referral opportunities! Start your search »