Legal Q&A | Do I have to report that my listing is under contract to MLS before the Due Diligence Fee is paid?
QUESTION: My seller accepted an Offer to Purchase and Contract (Form 2-T) on his property yesterday and I called the buyer agent right away to give him the good news. I asked that the Due Diligence Fee check be overnighted to the seller and I gave him the seller's address. The seller just called me to say that the Due Diligence Fee hasn't arrived yet. I don't have any reason to believe that the buyer won't pay the DDF, but I want to know if I have to change the status of the listing in MLS before the Due Diligence Fee has been delivered. The seller wants me to continue showing the property in case the contract falls through.
---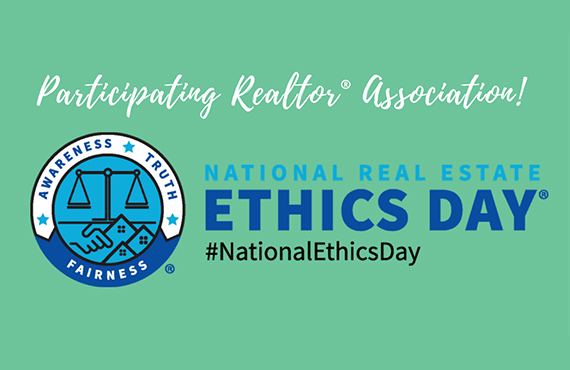 National Real Estate Ethics Day
Need to fulfill your COE requirement for 2022? We've got a fun and easy way for you to do it. And yes – we said fun! Join NC REALTOR® Leigh Brown LIVE on Thursday, July 7, for this year's virtual #NationalEthicsDay. She'll make it worth your while, as she always does. Contact your local board to register! A list of local associations and boards participating in and streaming this event can be found here.
---
TODAY at 1PM | Stop Playing the "Not Readily Accessible" Inspection Card
From a pad-locked electrical panel to an obstructed attic, sooner or later every home inspector encounters a situation where something is "not readily accessible." This hurts your buyer and seller clients. How? Tune in to our next Mobile Mondays to find out. Greenville broker Brad Carter and Cary inspector David Dye sort through the good, the bad and the ugly with home inspections and seller clients. This impacts you, your clients, and your relationships with inspectors. Don't miss it TODAY, May 2, at 1PM. Join the Mobile Mondays Facebook group »
 
---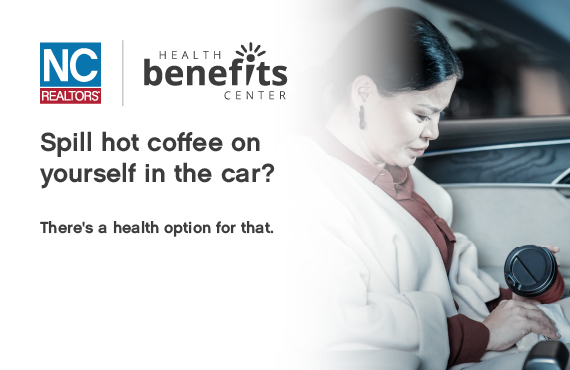 Spill hot coffee on yourself in the car? There's a health option for that. 
The NC REALTORS® Health Benefits Center is the only health benefits solution offered through NC REALTORS® and provides independent contractors and sole business owners and their families an opportunity to take control of and save on healthcare expenses. By visiting the Health Benefits Center, you will be able to see if you can save versus traditional ACA Exchange or private insurance market plans.Get started
 
---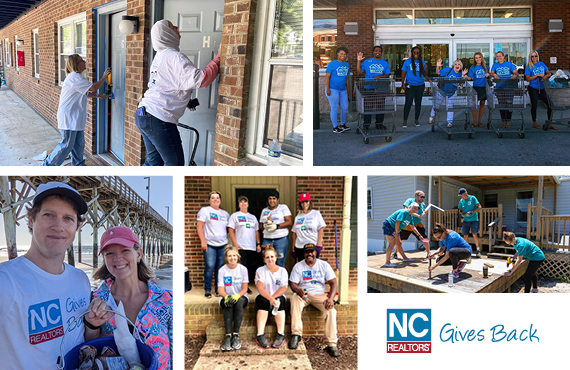 Save the Date! NC REALTORS® Gives Back, June 4-12, 2022
NC REALTORS® Gives Back is a way for local associations and their members to come together and participate in a housing-related service project in their area. This year, we're taking it to the next level and joining NAR's REALTOR® Volunteer Days on June 4-12, 2022. That gives you a whole week of REALTOR® volunteering opportunities! Contact your local association for projects and activities planned in your area. Or, join our NC REALTORS® Gives Back Facebook Event to see a list of projects happening around the state. Together, we can make a real difference by serving our neighbors and strengthening our communities.
 
---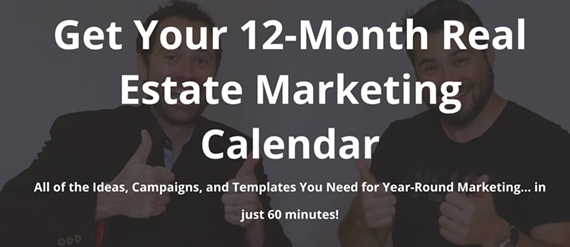 Want to ensure you have new listings every single month? Here's a marketing calendar that works!
Put your marketing on auto-pilot to stay ahead of the competition with less work, no stress, and more time in your day! Get free access to strategies, templates and checklists to get started immediately. Catch this FREE webinar Tuesday, May 3 at 12PM. Sign up
 
---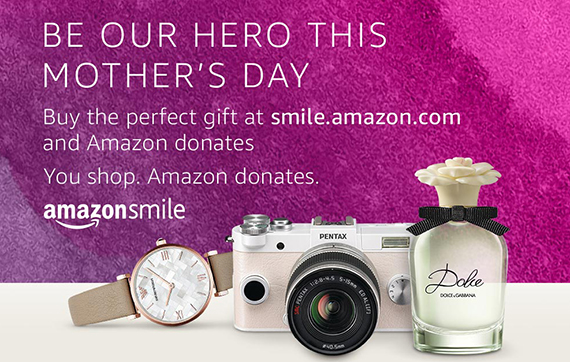 Buy the perfect gift for Mom and Amazon donates
Mother's Day is quickly approaching! Support the NC REALTORS® Housing Foundation--your housing opportunity foundation--by shopping through AmazonSmile. You'll find the perfect gift for Mom, and Amazon will donate a percentage of your purchase to the NC REALTORS® Housing Foundation. It's a win-win! Start shopping >>
---
Enjoy podcasts? Check out NC REALTORS® REdefined – The NC REALTORS® Podcast
A new episode of NC REALTORS REdefined is here! Our Diversity Committee co-liaisons, Keri Epps-Rashad and Amy Kemp talk to Greensboro Regional REALTOR® Association President-Elect, Sofia Crisp about diversity, equity and inclusion and her real estate journey. Listen on Spotify, Apple Podcasts and Soundcloud.
---
The digital version of Insight is now available
What should you do when buyers ask about schools? Find out the answer and more in the May Insight magazine. Read here