Legal Q&A | Can list price be increased to reflect contract price?
QUESTION: One of the listings in the office I manage recently went under contract for more than the list price, which is not unusual in today's market. However, it came to my attention that the listing agent has increased the list price to an amount equal to the contract price. I asked him why he did that. He told me he'd heard that appraisers consider the history of a listing when they conduct an appraisal, and he thought that increasing the list price might have a positive effect on an appraisal of the property by the buyer's appraiser. He didn't think there was anything wrong with increasing the list price to an amount that a ready, willing, and able buyer had agreed to pay for the property and that the seller had agreed to accept. What do you think?
---
Join us this week for NC REALTORS® Gives Back!
REALTORS® do more than buy and sell properties – you strengthen and support your communities. Join us THIS WEEK, for a week of service during this year's NC REALTORS® Gives Back and NAR's REALTOR® Volunteer Days, June 4-12. Contact your local association for projects and activities planned in your area. Or, join our NC REALTORS® Gives Back Facebook Event to see a list of projects happening around the state.

We want to see the meaningful work you accomplish in your communities.

Make sure you:
---
TODAY at 1PM | Industry Update with the NC Real Estate Commission
Licensing trends, cryptocurrency, misrepresentation and more! The real estate industry in North Carolina is changing rapidly. Miriam Baer, Executive Director of the North Carolina Real Estate Commission, has critical information that impacts your business success in the current market. Don't miss this Mobile Mondays session TODAY at 1PM.

Miriam will provide insight on:
Licensing Trends – a report on total licensees and data on complaints against licensees
Cryptocurrency & Smart Contracts – the Commission's take on how they could impact your business
Misrepresentation, Contract Issues, Theft – A review of common complaints against licensees
Join the Facebook group to watch it live and ask questions on the spot or catch it at a later time. All Mobile Mondays sessions are archived in the group, so you can watch on your schedule.
 
 
---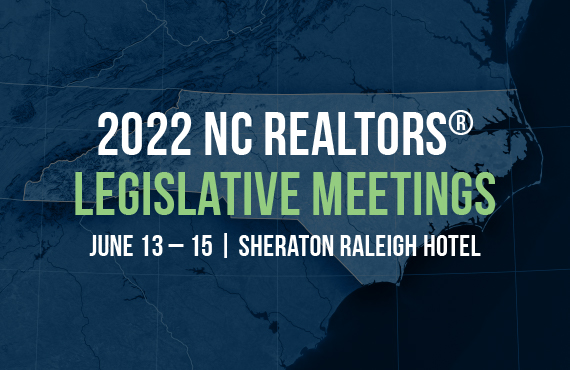 Legislative Meetings are next week! Register by June 11
Our 2022 NC REALTORS® Legislative Meetings are happening next week, June 13-15 in Raleigh! This year, attendees can expect all the great Legislative Meetings activities, including engaging committee meetings, crucial conversations with North Carolina lawmakers, exciting receptions with colleagues and the chance to advocate for REALTOR® priorities at the General Assembly. We're also hosting an Open House at the Raleigh Headquarters - the Heck-Andrews House. All events are complimentary. Don't miss it! Be sure to register by June 11 to reserve your spot. Register »

We will also offer virtual opportunities for our Candidate & Member Forum and Legislative Forum. View the full event schedule here.
 
 
---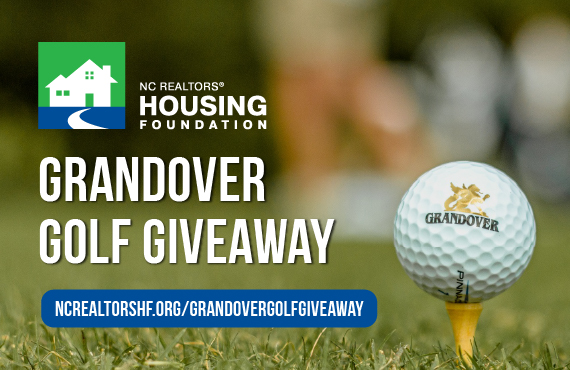 Ready for a summer getaway + $2,500 cash?
Enter the NC REALTORS® Housing Foundation Grandover Golf Giveaway! Tickets are just $25 each, and 100% of the funds raised support community-based initiatives, including disaster relief, workforce housing and regional grants. Here's what you could win: two-night accommodations for two guests at the Grandover Resort in Greensboro, NC; full breakfast for two in DiValletta; vouchers for two rounds of golf; range balls; club storage and golf cart plus $2,500 cash. Buy tickets »
---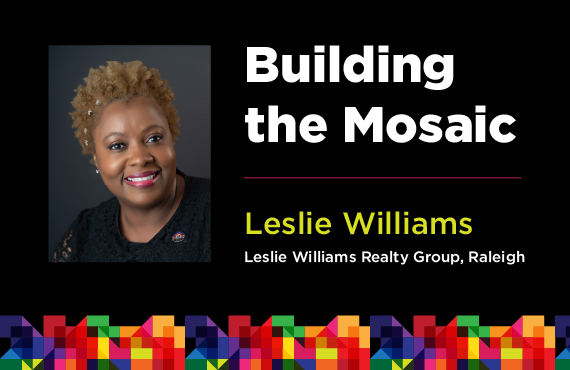 NC REALTORS® Women Making History ­– an interview with Leslie Williams of Raleigh
As part of NC REALTORS® on-going "Building the Mosaic" campaign, our Diversity Committee liaisons Keri Epps-Rashad and Amy Kemp interviewed Leslie Williams about her real estate journey and what it means to be the first female African American president of the Raleigh Association of REALTORS®. Tune in as she shares her valuable insight and experiences that helped her achieve this historic milestone in her career. Listen on Spotify, Apple Podcasts and Soundcloud.
 
---
National Real Estate Ethics Day ­­­– fulfill your COE requirement with Leigh Brown!
Need to fulfill your COE requirement for 2022? We've got a fun and easy way for you to do it. And yes – we said fun! Join NC REALTOR® Leigh Brown LIVE on Thursday, July 7, for this year's virtual #NationalEthicsDay. She'll make it worth your while, as she always does. Contact your local board to register! A list of local associations and boards participating in and streaming this event can be found here.
 
 
---
CE at Sea is back again! Set Sail in 2023
NC REALTORS® is excited to bring back our CE at Sea educational adventure, February 5 – 12, 2023, on the newest and most amazing Royal Caribbean cruise ship. Not only will you explore the Eastern Caribbean with your NC REALTORS® colleagues, but you'll also get the unique opportunity to complete your 2023 Continuing Education at sea with instructor Mark Saunders. Download this fact sheet, or explore more info on our website. Sign up here »
---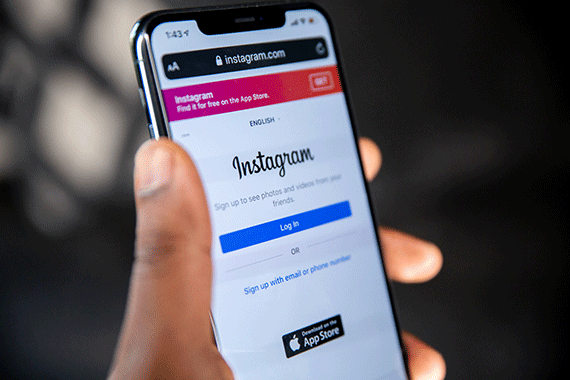 How to get 4-6 more listings every month with Instagram
New and seasoned agents alike are getting 4-6+ more listings every month using the Paperless Agent's, 'Instagram Listing Attraction Playbook'. Discover how it works on Tuesday, June 7 at 12pm during a FREE training. Save your spot »

Paperless Agent is part of our REALTOR® Partners Program, an exclusive benefits program for NC REALTORS® offering discounts on the products and services you use most. Sign up to receive our Partners Newsletter and be the first to know of special offers and program savings. Sign me up »