Legal Q&A | Which standard form contract should I use, residential or commercial?
QUESTION: I am a turkey. No really, I'm a real turkey with feathers and everything. Anyway, the entire rafter is atwitter because we are about to go on a permanent, all-expense paid trip! The destination is a surprise, but it's supposed to be very, very warm. Before we go, I want to sell the roost I've been living in which also contains several units I've been renting to some squirrels who operate a nut shop. Which standard form contract should I use, residential or commercial? I would ask my agent, but they're busy making cranberry sauce for some reason.
---

Thank YOU for another great year!
As we celebrate a time of thankfulness this week, we want to say thank YOU for another successful year. You accomplished so much in your business, your association and in your communities.

This year:
NC REALTORS® PAC reached NAR's Triple Crown goal. The Triple Crown recognizes state associations that meet their state-specific RPAC goals and local associations that meet NAR-specified criteria during the current fundraising year.
Over $500,000 was donated to support the REALTOR® Relief Foundation (this donation is inclusive of the NC REALTORS® Foundation donation of $100,000)
$30,000 in Down Payment Assistance Grants were awarded to make home possible for North Carolinians
This is just a snapshot. Take a look at all the amazing things you've helped make possible. Our February 2023 issue of Insight will include the full NC REALTORS® 2022 Annual Report.
---
Here's a reason to Smile on Black Friday and Cyber Monday
Shop from the comfort of your home and support the NC REALTORS® Housing Foundation at the same time with AmazonSmile. When you shop at smile.amazon.com, you'll find the same low prices, vast selection and convenient shopping experience as Amazon.com, with the added bonus that Amazon will donate a portion of the purchase price to your housing opportunity foundation. It's that easy, and you can even use your existing Amazon account. Start shopping today >>

Need help with enabling AmazonSmile on your mobile device? Watch our video tutorial.
 
 
---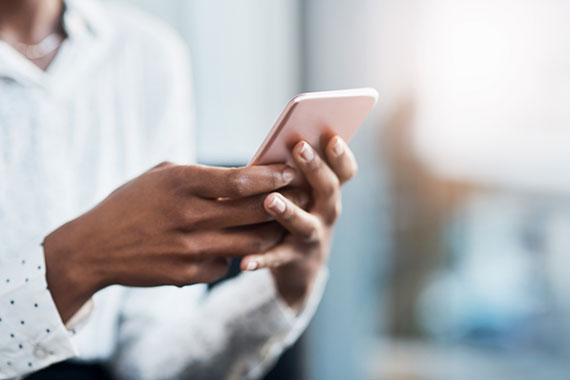 REALTOR® Party Mobile Alerts (RPMA)
REALTOR® Party Mobile Alerts, NAR's advocacy texting platform, offers REALTOR® Associations and REALTORS® a way to stay connected directly from their cell phone or tablet. When a national or state legislative call for action is launched, subscribers get a short text message containing information to take action. Click here to sign up for REALTOR® Party Mobile Alerts, or text the word REALTORS to 30644.

 
 
---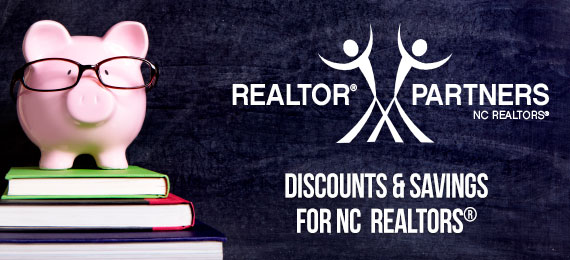 With one purchase, your NC REALTORS® membership can more than pay for itself!
One of the most valuable benefits of membership, the REALTOR® Partners Program, provides substantial discounts and savings at the point of purchase on the products and services you use most. From insurance to office supplies, the REALTOR® Partners Program discounts keep your hard-earned money where it belongs — in your pocket. Log in to ncrealtors.org/save to access your discounts today!

Interested in receiving our REALTOR® Partners newsletter— your quarterly guide to the latest scoop on EPIC discounts on products and services you use daily? Subscribe now >>
 
 
---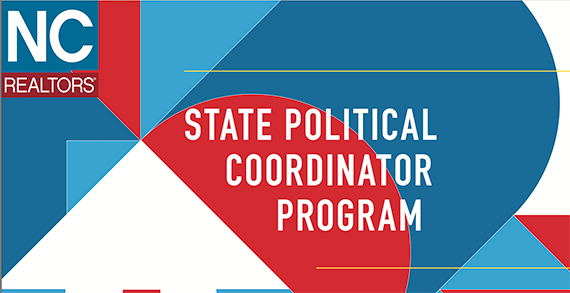 NC State Political Coordinator Program application now open
The NC State Political Coordinator Program (SPC) is now accepting applications until Monday, December 12. The purpose of this program is for NC REALTORS® to have advocates at the NC General Assembly who build close relationships with legislators throughout the state so that when issues arise, REALTORS® have an influential voice on homeownership and property rights. If you are interested in becoming an SPC, please apply here. All those interested in serving as an SPC for the 2023-2024 biennium must complete the application. Please contact Katharine Wendt with any questions.

 
 
---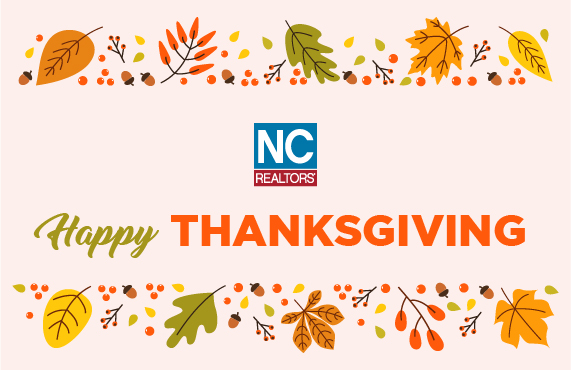 NC REALTORS® offices will be closed for Thanksgiving
In observance of the Thanksgiving holiday, NC REALTORS® offices will be closed starting Wednesday, November 24, at 1pm through Friday, November 25. We hope you enjoy the holiday and time with family and friends.

The NC REALTORS® Legal Hotline and the Tech Helpline will be closed for Thanksgiving on Thursday, November 24 and Friday, November 25. Transactions (zipForms® edition) support is open 24/7.