Legal Q&A | What happens if the DDF check is lost after it's delivered to the listing agent?
QUESTION: An agent in my office represents a buyer who just went under contract using the Offer to Purchase and Contract (Form 2-T). In accordance with the contract, my agent hand-delivered a certified check for the $5,000.00 Due Diligence Fee to the listing agent shortly after receiving notice that the seller had signed the buyer's offer. A week later, the listing agent called my agent to say that although he had mailed the check that same day to the seller by first-class mail, the seller had not received the check. The listing agent demanded that the buyer deliver a replacement check right away or else the seller would terminate the contract. The buyer's bank says that since it was a certified check, she'll have to pay the bank a fee and then wait 30-90 days before the funds can be released back to her. She doesn't think it is right for her to have to take another $5,000.00 out of her account for a second check and then have to wait for up to three months before the first $5,000.00 is restored to her account! What do you think?
Don't waste your time stressing over forms, disclosure or landlord/tenant law. NC REALTORS® have free, unlimited access to the NC REALTORS® Legal Hotline. Call 336.294.1415 or email
legalhotline@ncrealtors.org
to get quick resolution, so you can return to your clients and your business.
---

Risk Management in Today's Market | TODAY at 1PM
Hear the latest on Risk Management in the current North Carolina Market. Fred Moreno, Chief Deputy Legal Counsel with the North Carolina Real Estate Commission, will provide insight on BIC supervision of PBs and brokers in general, firm policies for training/education of brokers, using non-brokers to manage trust accounts, and property flips. Tune in TODAY at 1PM. Join the Mobile Mondays Facebook Group to tune in live or catch the replay.
---

2, 4, 6, 8. Ready to make your workplace really great?
Even the most non "rah-rah" people can employ cheer strategies to build collaborative teams, drive business impact and generate positive work culture. Join us for Vision Quest 2023 on Wednesday, January 25 and learn how to build trust, positivity, mental/physical health, accountability, resiliency, and most importantly, inspiration to recruit, retain, and grow dynamic teams. Virtual spots are available for just $99 and access to this session and a full day of inspirational speakers to prepare you to soar in 2023. View the Vision Quest schedule and register now.
---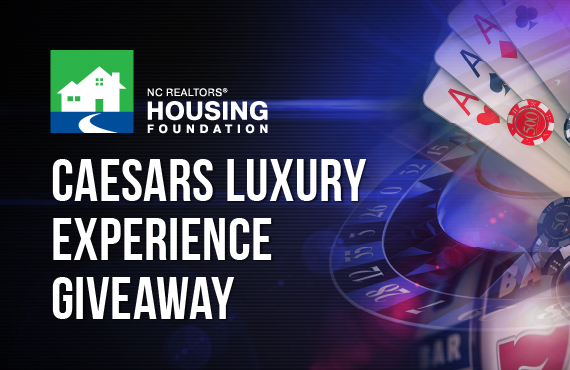 Feeling lucky? Enter to win a $2,500 Caesars Luxury Experience Giveaway
Your NC REALTORS® Housing Foundation is giving away two consecutive nights (Sunday-Thursday) for two in a luxury room at Harrah's Cherokee Casino Resort, $250 dining credit to use at the Caesars Entertainment-owned restaurant(s) of your choice, and $2,500 Cash. Raffle tickets are $25 each or five (5) tickets for $100. Buy your ticket »
---
Crush your 2023 fitness goals with Active&Fit Direct™
Want to focus on your health this year? With the Active&Fit Direct™, you can work out when you want. You have access to 2,500+ digital workout videos to support you at home or on the go, unlimited lifestyle coaching sessions in fitness, nutrition, stress, and sleep, plus 250+ wearable trackers and apps to keep your goals on track. All for just $25 a month, thanks to NC REALTORS® Partners Program! Log in to ncrealtors.org/save and click on the Active&Fit Direct™ logo to get started.

Get your enrollment fee waived from January – February. Use promo code YOURYEAR at checkout.

Active&Fit Direct™ is part of our REALTOR® Partners Program, an exclusive benefits program for NC REALTORS® offering discounts on the products and services you use most. Sign up to receive our Partners Newsletter and be the first to know of special offers and program savings. Sign me up »
 
 
---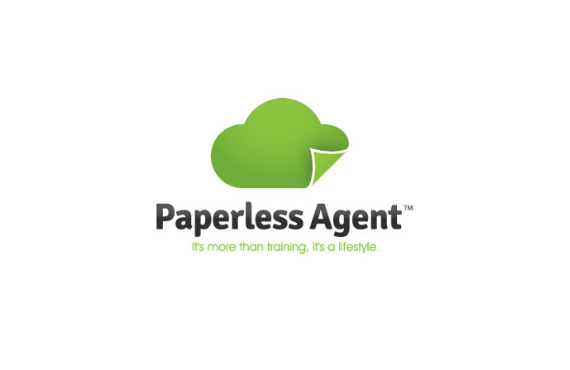 Stay ahead of the competition in 2023
Put your marketing on auto-pilot so you can stay ahead of the competition with less work, no stress, and more time in your day! The Paperless Agent offers you free access to all the strategies, templates, and checklists so you can start immediately. It's all happening on Thursday, January 12 at 12pm. Register »
---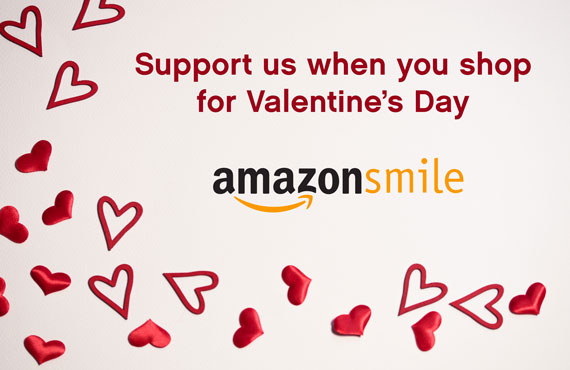 All you need is love (and AmazonSmile)
Valentine's Day is almost here! It's time to start searching for the perfect gift for that special someone. Buy your gifts using smile.amazon.com, and Amazon will donate 0.5% of your purchase to NC REALTORS® Housing Foundation, your housing opportunity foundation. It's a win-win for everyone, especially if you can take advantage of Prime two-day shipping. Start shopping >>