Legal Q&A | What are the buyer's options when the seller removes a broken built-in appliance?
QUESTION: Only a few days before closing, my clients learned that the seller had removed a beautiful built-in, cabinet-front refrigerator and replaced it with what looks to be a used, freestanding stainless-steel model of significantly less value. When I asked the listing agent about the replacement, I was informed that the refrigerator had died, and the seller replaced it with one that could fill the opening. The refrigerator was not listed anywhere in the purchase agreement, and I'm unsure if that was a mistake. My clients felt the built-in refrigerator brought the whole kitchen together and have learned that a replacement will cost as much as $15,000. With closing only a few days away, what can we do?
Don't waste your time stressing over forms, disclosure or landlord/tenant law. NC REALTORS® have free, unlimited access to the NC REALTORS® Legal Hotline. Call 336.294.1415 or email
legalhotline@ncrealtors.org
to get quick resolution, so you can return to your clients and your business.
---

REALTOR® Party Mobile Alerts (RPMA)
REALTOR® Party Mobile Alerts, NAR's advocacy texting platform, offers REALTOR® Associations and REALTORS® a way to stay connected directly from their cell phone or tablet. When a national or state legislative call for action is launched, subscribers get a short text message containing information to take action. Click here to sign up for REALTOR® Party Mobile Alerts, or text the word REALTORS to 30644.
---

Are you a new agent? Try IXACT Contact FREE for 6 months
Accelerate Your Success with the Best Real Estate CRM that has Real-time sync with Google, Outlook, and Social Media Marking Automation. New to the business? Try IXACT Contact free for six months. Get started »

IXACT Contact is part of our REALTOR® Partners Program, an exclusive benefits program for NC REALTORS® offering discounts on the products and services you use most. Sign up to receive our Partners Newsletter and be the first to know of special offers and program savings. Sign me up »
---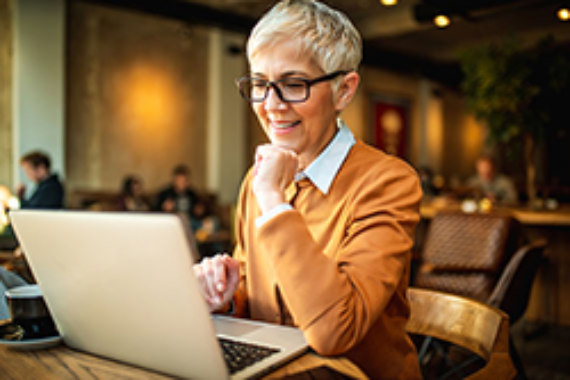 How to Manage Your Email Preferences
NC REALTORS® sends out all kinds of emails, from newsletters to promotional materials to breaking news. You have the option to opt-in or opt-out of receiving any of these emails. At the bottom of any email you receive from NC REALTORS®, click on "Update subscription preferences" and select which email communications you wish to receive. You have options like Education & Events, Government Affairs, International Affairs and more! Update subscription preferences now »