Legal Q&A | Dual Agency, Designated Dual Agency, and the Role of the BIC
QUESTION: I am the broker-in-charge of a small firm. Recently, one of my agents brought an offer for one of my listings. The buyer and seller have authorized dual agency in writing, but I was not sure whether I was allowed to practice dual agency as a BIC. Is it permissible for a BIC to be involved in a dual agency transaction? What about designated dual agency?
Need help communicating with a client who speaks a foreign language? Use our
Find a REALTOR® search
to locate an NC REALTOR® who can help you connect with your client and translate forms. Select the language needed under "Multilingual REALTORS®." Think of the referral opportunities!
Start your search »
---

Experience the Region 4 REALTORS® Conference & Expo through our Scholarship & Mentor Program
Are you new to the real estate industry and feeling apprehensive about attending your first NC REALTORS® Conference & Expo? Or are you an experienced agent looking to share your wisdom with a new agent? Look no further than our Scholarship & Mentor program! Our program is designed to pair new agents with experienced mentors to help navigate and make the most of the conference experience. This year's Region 4 REALTORS® Conference will take place in Savannah, Georgia from October 16-19, 2023. Don't miss out on this opportunity to gain valuable insights and make connections with other real estate professionals. Apply now »
 
 
---

Become a more effective REALTOR® with these NAR resources
Competition.Realtor is a website that provides a comprehensive overview of how REALTORS® and the local MLS broker marketplaces benefit consumers. With infographics on buying and selling homes, and guides on working with REALTORS®, you'll be well-informed. Additionally, communication toolkits are available to help you showcase your value as a REALTOR®. Download these resources now and take your real estate game to the next level. Get started »
 
 
---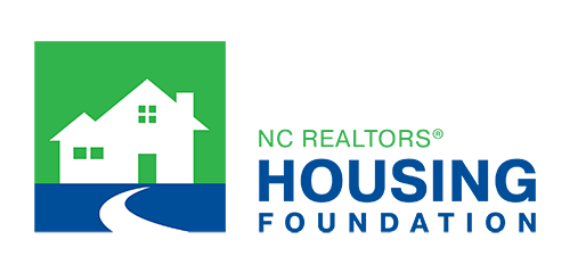 NC REALTORS® Housing Foundation partners with Habitat for Humanity to Impact 100 Homes In 100 Counties
The NC REALTORS® Housing Foundation has launched a new 100 Homes initiative to provide safe and affordable housing for families across North Carolina. This initiative will support affordable housing projects in all 100 counties over the next five years, with a focus on workforce housing to enable essential workers to achieve homeownership. The Foundation's first partnership is with Habitat for Humanity of North Carolina, and the first home is currently underway in Alexander County. Read more about this exciting initiative and how it will benefit communities throughout the state.
 
 
---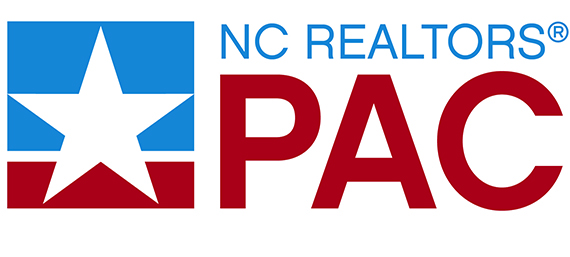 NC REALTORS® PAC Yeti, set, invest & WIN! Raffle Winners Announced
Thank you all for participating in the 2023 NC REALTORS® PAC Yeti, set, invest & WIN! raffle for the grand prize of a Yeti bundle plus a $1,500 cash prize. NC REALTORS® PAC Chair, Connie Corey, announced our winners on Facebook live, Friday May 5 at 4:30 pm. In case you missed it, you can view the full list of winners here.
---
Contributions to RPAC are not deductible for federal or state income tax purposes. Contributions are voluntary and are used for political purposes. Suggested amounts are merely guidelines and you may contribute more or less than the suggested amounts. The National Association of REALTORS® and its state and local associations will not favor or disadvantage any member because of the amount contributed or a decision not to contribute. Your contribution is split between National RPAC and the State PAC in your state. NC RPAC supports the efforts of National RPAC and contributes a portion of its contributions to National RPAC. Contact your State Association or PAC for information about the percentages of your contribution provided to National RPAC and to the State PAC. The National RPAC portion is used to support federal candidates and is charged against your limits under 52 U.S.C. 30116. In-kind contributions/donations are not included for the purposes of the National RPAC State PAC split. NC law requires political committees to report the name, mailing address, job title or profession and name of employer or employee's specific field for each individual whose contributions aggregate is in excess of $50 in an election cycle. North Carolina law prohibits contributions of cash in excess of $50 per day. Federal law prohibits contributions of cash in excess of $100 per year. Contributions can only be accepted from individuals; in the form of personal checks, credit/debit cards and cash less than $50 per day/$100 per year. contributions from corporations or business entities cannot be accepted. This solicitation was paid for by NC RPAC.